Valerie Bertinelli's Blueberry Cake Is 'a Blueberry Sugar Cookie in Cake Form'
As sweet as a cookie and similarly thick in texture, Valerie Bertinelli's Blueberry Cake is a quick, berry-rich treat that will become a favorite dessert. Here's the Food Network star's easy-to-make recipe.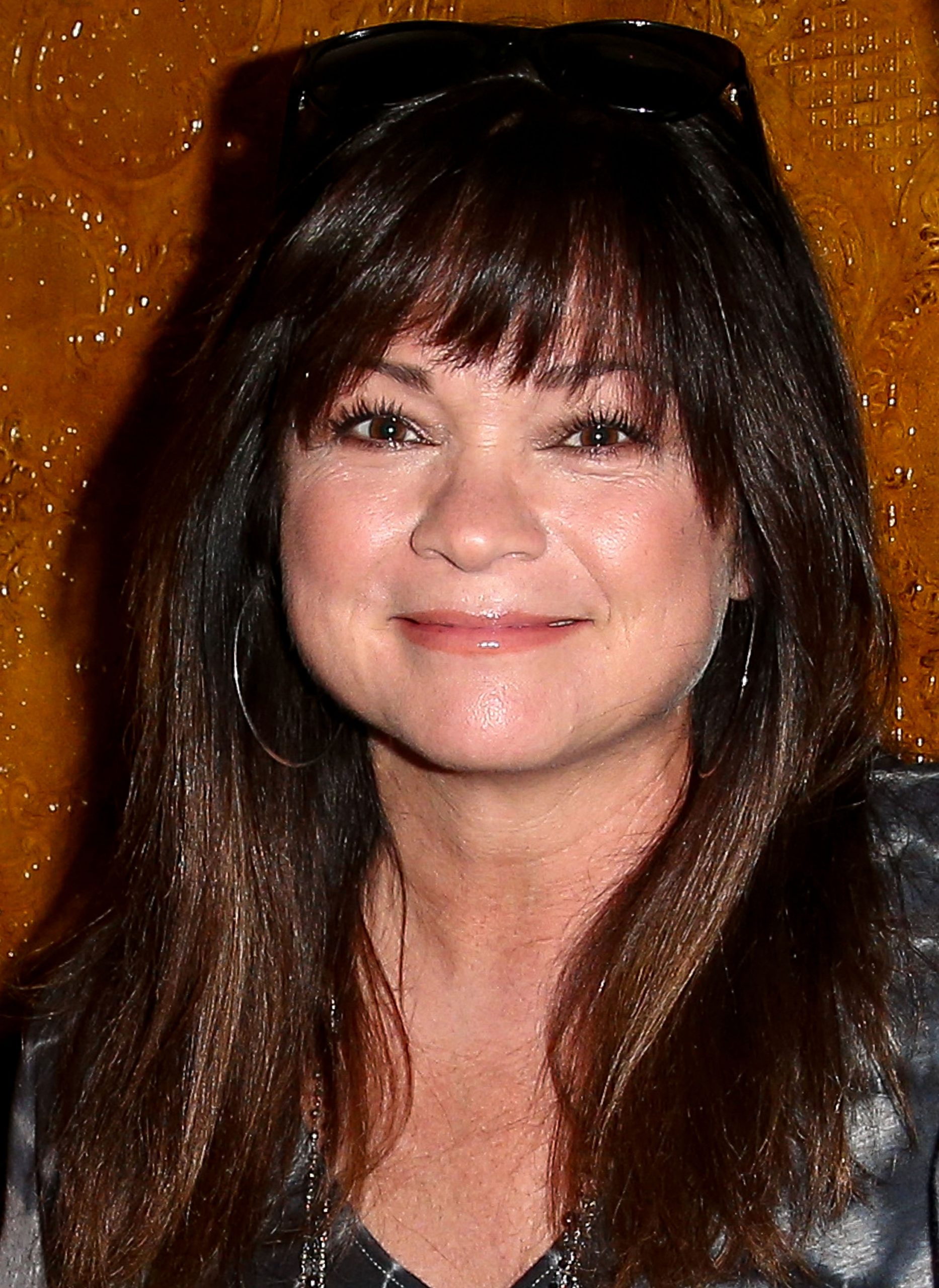 Bertinelli's cake with an identity crisis
On the actor's website, she opened up about the dual characteristics of her Blueberry Cake. It's a robust and satisfying cake, she noted, that will remind you of a cookie.
"If a cake can have an identity crisis, this is the one," she wrote. "Whenever I make this always well-received blueberry cake, a debate ensues between bites: Is it a cake? Or is it a cookie?"
She explained what caused the existential culinary querying: "This is because the cake is extremely dense and thick, as opposed to a traditional cake that is light and airy." When Bertinelli first prepared the dessert for her Food Network "behind-the-scenes experts, they asked if I meant to do this — or if it was a mistake."
Her intention, she said, was for it to be "heavy and sweet, almost like a blueberry sugar cookie in cake form" with a texture allowing it to be enjoyed "for a luncheon dessert or afternoon cup of tea."
Whenever you share and have this cake, the Valerie's Home Cooking host says, "I leave it to you to decide: Is it a cake? Or a cookie?"
How to make her Blueberry Cake
Requiring ingredients that you probably already have in your pantry, this blueberry cake (full recipe can be found on the Food Network site) gets started by whisking all-purpose flour, baking powder, and salt in a bowl "so nothing clumps up," Bertinelli says in the recipe's Food Network video.
Softened butter and sugar are beaten in a large bowl with an electric mixer. Three eggs are added one at a time until the mixture is well-blended. Lowering the speed on the mixer ("because you don't want to cover yourself in flour"), the mixture is gradually added until you have a smooth batter.
Transfer the batter into a greased nine-inch springform pan. Meanwhile, blueberries combined with a teaspoon of flour ("So they don't all sink to the bottom of the cake"), lemon juice, lemon zest, and cinnamon are spooned over the batter ("Try to hit every inch [of the cake surface]"). Bake in a preheated 350-degree F oven for 50 minutes until the cake is golden in color.
A lemon-mascarpone topping calls for the whisking of mascarpone cheese and whipping cream. Using a spatula, honey, lemon zest and vanilla seeds are folded in. Place a dollop of the topping on each serving of the cake and enjoy!
Reviewers decided Bertinelli's dessert is most definitely a cake
Home cooks who tried making Bertinelli's recipe overwhelmingly referred to it as a cake.
"I love this cake! I am not a baker at all and this was my very first attempt at a from-scratch cake," said one reviewer.
Another fan added, "This is a family favorite. I can't go a month without making this delicious cake to have around the house! And it is so easy! We typically make without the frosting and it is perfect."
RELATED: 'One Day at a Time' Producer Norman Lear 'Couldn't Resist Offering' Valerie Bertinelli Her Breakthrough Role on the Hit Sitcom