Valerie Bertinelli Calls Her Italian Slow Cooker Beef Sandwiches 'Good Messy'
For the ultimate super simple dinner, try Valerie Bertinelli's Italian Slow Cooker Beef Sandwiches. The meat falls apart in the slow cooker, and all you have to do is serve it up!
Food Network star Valerie Bertinelli's recipe for beef sandwiches gets a burst of flavor from slow-cooker braising. It's the perfect lazy day recipe to feed a crowd, and the chef completes this dish with her tart and delicious Giardiniera Aioli.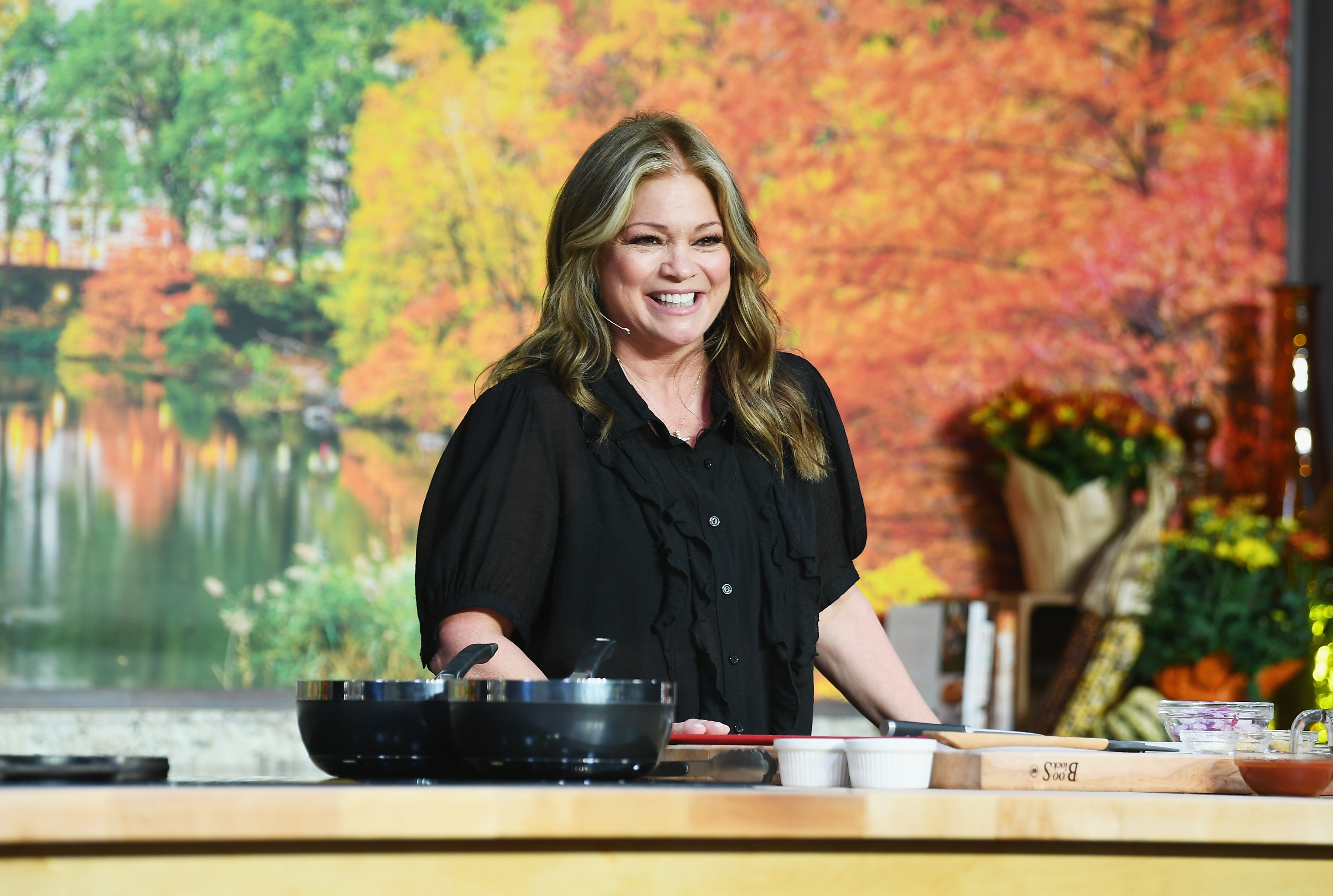 Valerie Bertinelli says her beef sandwiches are harder to pronounce than they are to make
In her cookbook Valerie's Home Cooking, Bertinelli explains that this dish's charm is in how quickly it comes together. The slow cooker is put to "great use" for these simple sandwiches topped with a flavorful aioli.
"The funny thing about this sandwich is it's a lot harder to say the name than it is to assemble," she writes. "You'd be surprised how easy it is to make aioli."
As she points out, the aioli — a garlicky sauce — is prepared in a food processor, which "does all the work, and then the rest of this sandwich is what I like to call good messy."
Bertinelli's sandwiches, she writes, are "hearty, juicy, savory, decadent, and perfect for a tailgating party, or just a Sunday or Monday get-together."
Bertinelli puts her own spin on the aioli for this recipe
Her recipe includes boneless chuck roast, diced tomatoes, sliced bell peppers, sliced yellow onion, chopped garlic cloves, Italian seasoning, and fennel seeds, and it's all slow-cooked for about eight hours.
The former One Day at a Time star suggests making your own Italian seasoning with granulated garlic and crushed red pepper, as well as these dried herbs: basil, marjoram, oregano, parsley, rosemary, and thyme. "Not only is it fun to experiment making your own seasoning, but it's money-saving, too," she writes.
For the aioli that will be spread on the bread, Bertinelli's version packs on the flavor. Aioli is traditionally made with fresh garlic, olive oil, lemon, and salt. While she does use these ingredients, she substitutes a jar of drained giardiniera and Dijon mustard for the lemon.
Her use of the vinegary vegetable relish infuses "acid, saltiness, and tartness" into the spread. Combined with the beef, it has the bite of horseradish, except that in Bertinelli's aioli, the garlic mellows out the flavor.
Lastly, the beef and vegetables are served on toasted French bread. That's it! The slow cooker transforms the meat into tender, melt-in-your-mouth beefy goodness for the ultimate low-maintenance meal.
Find the complete recipe on Food Network's site or in Bertinelli's cookbook, Valerie's Home Cooking.
Bertinelli's beef sandwiches are a quick and easy hit with reviewers
Food Network reviewers loved Valerie Bertinelli's incredibly simple recipe and who can blame them? It doesn't tie cooks to the stove or oven and is absolutely delicious.
"I make this all the time for my family, for friends, for this, for that because the flavors are amaziiiing!! This recipe is one of my all-time favorite! Valerie, thank you for this one & all your others. Your recipes never fail me!," one home cook wrote.
Another reviewer added, "Really flavorful and easy to make – It's a dish my tastebuds are craving again, so this is surely to become a staple recipe for my household."