Valerie Bertinelli's Christmas Morning Cinnamon Rolls: 'It Doesn't Get Better Than This'
Mornings are extra special with these warm-from-the-oven Christmas Morning Cinnamon Rolls from Food Network star Valerie Bertinelli.
There's something about the smell of cinnamon rolls baking on a holiday morning. Food Network host Valerie Bertinelli's recipe is the real thing and may get even the most loyal fans of packaged cinnamon rolls to switch teams.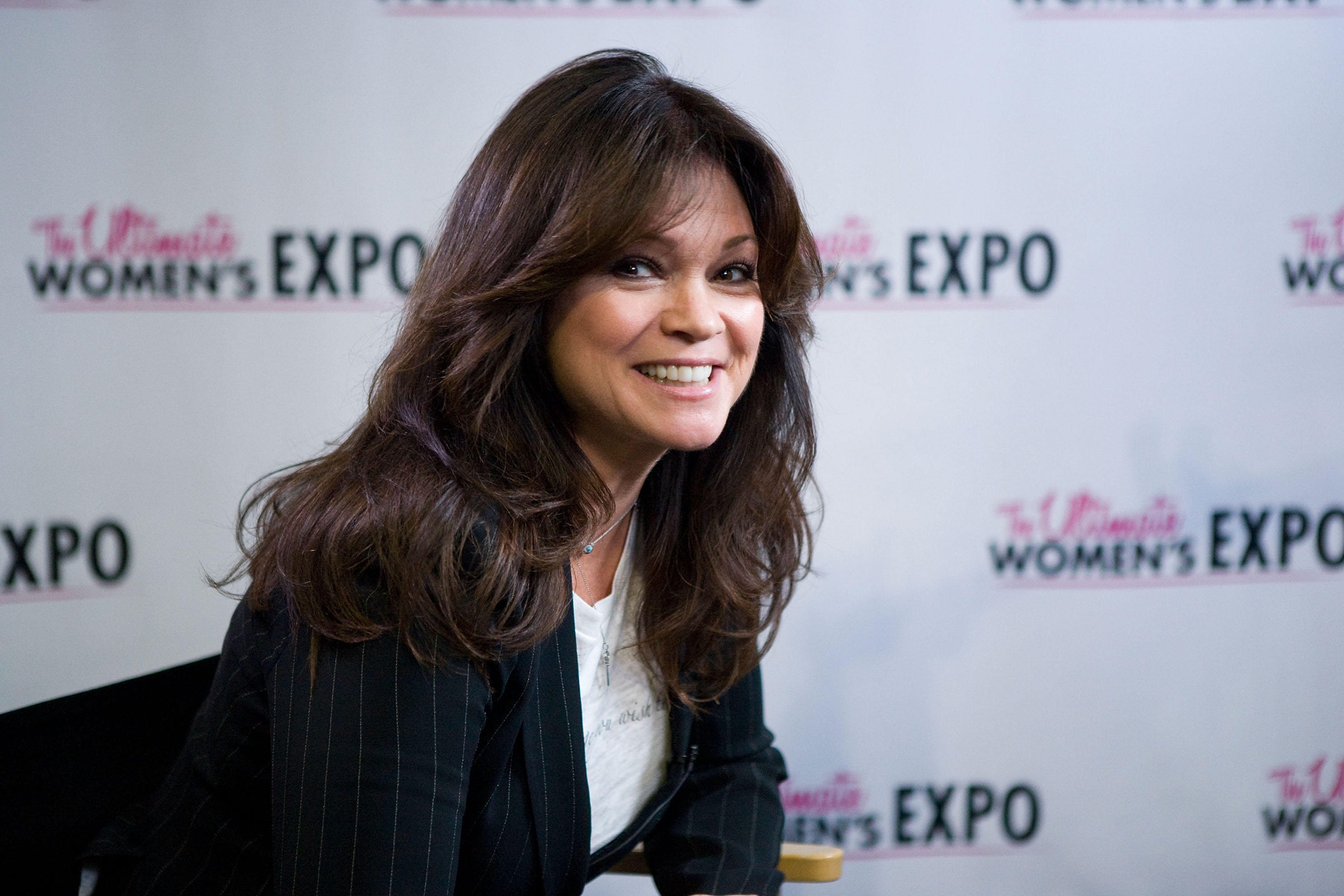 The actor's family inspired her to cook
Although she began her acting career at age 15 on One Day at a Time, Bertinelli eventually turned to cooking for the camera, joining Food Network in 2015 to host Valerie's Home Cooking. Her 2017 cookbook by the same name explained that her love of the kitchen began way before her work on the culinary cable channel.
"While traveling in Italy several years ago," she wrote in the book's introduction, "I learned my great-grandmother was a cook in a summer home and sold her homemade gelato in her tiny village in order to make enough money to emigrate to America. As a little girl, I spent countless hours in my grandmother's basement kitchen, watching her make homemade pasta, as the other women in the family helped and told stories. As far as I'm concerned, our family history is inseparable from her gnocchi and cappelletti."
Bertinelli's Cinnamon Rolls require a little work
In a recent Instagram post, the former Hot in Cleveland star said of her holiday breakfast treats: "There's nothing like waking up to the smell of freshly baked cinnamon rolls and a fresh pot of coffee on Christmas morning! My 'Christmas Morning Cinnamon Rolls' are easy to make and deliciously topped with melted butter, vanilla frosting, lots of cinnamon, and lightly toasted pecans. You'll close your eyes with each bite to savor the moment; it doesn't get better than this!"
Her cinnamon rolls call for easy-to-find ingredients, including milk, sugar, butter, yeast, eggs, flour, brown sugar, cinnamon, pecans, raisins, confectioners' sugar, and vanilla extract.
After making the dough, it needs to sit for two hours. It's then patted or rolled out "into a rectangle," spread with butter and filled with the raisins, pecans, brown sugar, and cinnamon. The Food Network site instructions note that the dough is rolled up, cut into 12 portions, placed in a buttered 13 x 9 glass dish, and allowed to sit for an hour "until doubled in size." They're baked in a preheated 375-degree F oven for 25 minutes and then iced while warm with a mixture of confectioners' sugar, melted butter, vanilla, and milk.
Find the full recipe and reviews on Food Network's site.
Reviewers agreed Bertinelli's Cinnamon Rolls are worth the effort
While reviewers on Food Network's site felt that Bertinelli's festive morning dish might seem intimidating, many reported the rolls were not as difficult to make as they appear.
"I always thought cinnamon rolls were difficult to make, but these were so very easy!  I made them for Christmas brunch and I couldn't have been more pleased how they came out.  When I pulled them out of the oven, everyone gathered round to smell them, and ooh and ahh..lol.  This will be a go-to recipe when I want to impress. Love, love them!," one reviewer said.
Another home cook added, "These are great!  So easy to make but needs resting time. These will be a staple in our house."