Valerie Bertinelli's Salmon Nicoise Salad With Crispy Potatoes Ensures Your Labor Day Is a Little Less Laborious
Not feeling the grill this Labor Day weekend? Try Food Network star Valerie Bertinelli's easy-to-put-together spin on traditional Nicoise salad, her cold-poached Salmon Nicoise Salad with Crispy Potatoes. It's refreshing, filling, and may just become a new dinnertime favorite.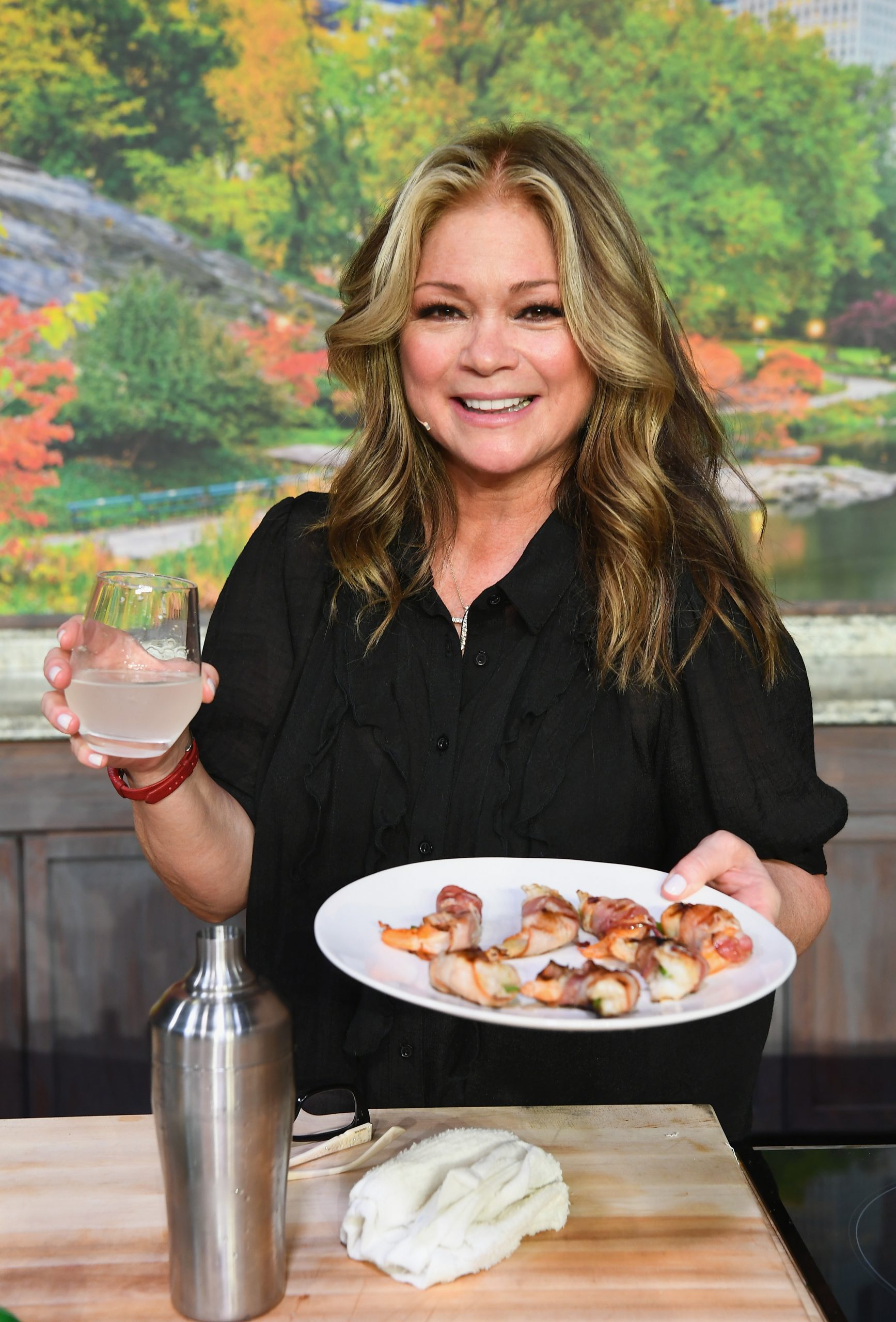 What you'll need for this salad
No matter what you've got planned, the former Hot in Cleveland star's simple salad (full ingredient quantities can be found here) allows you to get dinner on the table and rest from your labors.
For this salad, you'll need to have on-hand white wine, Dijon mustard, fresh dill, lemons, salt and pepper, one pound of boneless skin-on salmon, vinegar, olive oil, garlic powder, Yukon gold potatoes, eggs, green beans, frisée lettuce, romaine hearts, cherry tomatoes, and kalamata olives.
The reason the salmon really needs to have that skin on? "This has skin on because when [the salmon] comes out of the poaching liquid, it's going to be very delicate and the skin is going to help keep all of the meat together."
The poaching liquid is everything in this recipe
Before anything else, the salmon is prepared for poaching. First, check for and remove any stray bones in the salmon. Then, get the "poaching liquid put together," Bertinelli says in the Food Network video for this recipe. "You really want to get a lot of flavor into your poaching liquid," the television personality noted. "That's what's going to give your salmon even more flavor."
Combine a cup of water, a cup of dry white wine ("As this simmers, all the alcohol will cook right off"), Dijon mustard, lemon juice, several lemon slices ("The slices will go right on top of the salmon. Then as the salmon cools, the slices will cool, too, and just keep adding lemon flavor"), fresh dill sprigs, and salt and pepper. The mixture is boiled, then set to simmer, at which point the salmon is "nestled" into the liquid.
Once the salmon is situated in the pot, Bertinelli says to "get the little lemon slices on there," cover the pot, reduce heat to low, and let it poach for 10 minutes.
How to put together her cold-poached salad
While the traditional Nicoise salad typically contains boiled potatoes, Bertinelli adds "a little kick to them" by first boiling the small Yukon Gold potatoes and then "smashing" them with the bottom of a glass. After that, they're fried in olive oil. Allow the potatoes to completely cool.
Bertinelli cleverly boils the eggs and green beans (separately, of course) in the same potato water ("It's fine, it's salted water"). Once the salmon is done poaching and has completely cooled, it's placed in the refrigerator ("I want it even colder").
The dressing is prepared by whisking together the white wine vinegar, Dijon mustard, garlic powder, fresh dill, salt and pepper, and olive oil.
The lettuces are chopped up, as well as the cherry tomatoes and olives, and all laid out on a platter with the salmon, eggs, green beans, and the cooled potatoes. Along with the dressing, Bertinelli's salad makes for a flavorful, filling meal: "It's delightful!"
RELATED: Valerie Bertinelli Had a Shot at This 'Friends' Role But Refused to Audition: '1 of the Truly Stupid Choices of My Career'