Valerie Bertinelli's Emotional Reunion With Her Son, Wolfgang – 'So Nice To Hug My Son Again'
During the current global pandemic, so many families have experienced separation and distance from one another. Even celebrity families.
Valerie Bertinelli opened up about her recent reunion with her only child, Wolfgang, whom she had not visited with since sheltering in place measures began in March 2020.
The former One Day at a Time star relished holding her son in her arms again recently.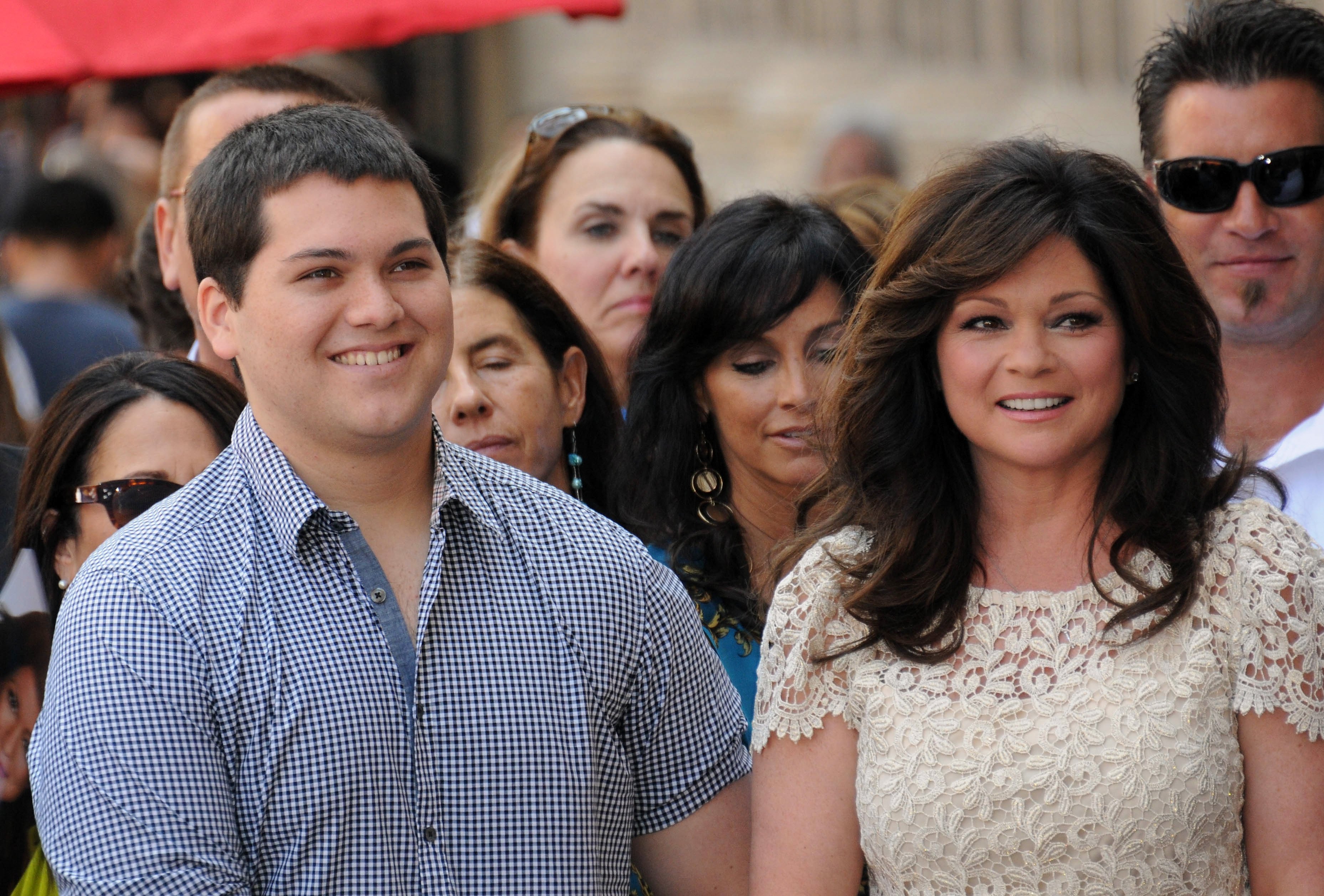 Bertinelli spent some of her time in quarantine online helping out a home cook
During the onset of the pandemic, Bertinelli teamed up with fellow Food Network stars Giada De Laurentiis and Alex Guarnaschelli to help a home cook with trouble in the kitchen.
Called "Home Cooking with Three Italian Chicks," the thirty-minute video caught the three chefs, clearly good friends, getting to important business first.
De Laurentiis kicked the conversation off, asking Bertinelli, "I have a question, Valerie, are you blow drying your own hair or is somebody blow drying your hair?" The question made sense considering that this was about four weeks into the pandemic with little information known about this new virus and no hair stylists available anywhere.
"I use this thing," responded the Valerie's Home Cooking star, "it's a Revlon, it's this big machine," she said motioning in a twirling motion. "It does everything; it does it like in five minutes."
De Laurentiis immediately began shopping on her phone for the item. "I thought this was supposed to be about helping people cook," joked Guarnaschelli.
Once the home cook, a mother of two young children and starstruck by the three celebrity chefs, got on the call, everyone got down to helping the fan prepare a meal for her family.
Bertinelli marked her 60th birthday sheltered in place
The former child star celebrated her sixtieth birthday on April 23 in quarantine. She explained to Hoda Kotb on Today how surreal it was to not be able to see or hold her son, Wolfgang, on her own birthday.
Now 29, Wolfgang is Bertinelli's son with former Van Halen guitarist, Eddie Van Halen. And while her son did come by to see her, he remained outside her home and wished her a happy birthday from a distance.
"Wolfie did come over one day with his mask and his gloves on, and he wouldn't come in the house," she recalled. "He just stood outside. It's heartbreaking, but sheltering in place is what's going to get us through this, as hard and challenging as it is…"
Bertinelli's son is the light of her life. The morning show's hosts asked her what her son meant to her.
"That I know how to do something right," she said, filling with emotion. "The moment I became his mother, I felt right in the world… I felt whole. He's just a very special human being, and I love him dearly."
Reunited with her 'Wolfie'
Bertinelli, whose Instagram handle is "Wolfie's mom," was finally able to give her son a big hug and shared her experience with her Today friends.
When her son needed to borrow her car earlier in July 2020, he stopped in to see his mom after bringing it back. And finally shared a much-needed hug.
"Oh, when he gave me a hug, it lasted a long time," she shared with Kotb. "I wouldn't let him get out of the hug. It was just so nice — so nice to hug my son again."