Valerie Bertinelli's Estranged Husband Tom Vitale Reportedly Challenges Their Prenup Amid Divorce Petition
Former One Day at a Time star Valerie Bertinelli and her husband Tom Vitale are officially moving toward divorce as Vitale filed papers seeking spousal support.
Bertinelli recently changed her court filing for a legal separation to a divorce petition, and Vitale appears to be questioning their prenuptial agreement.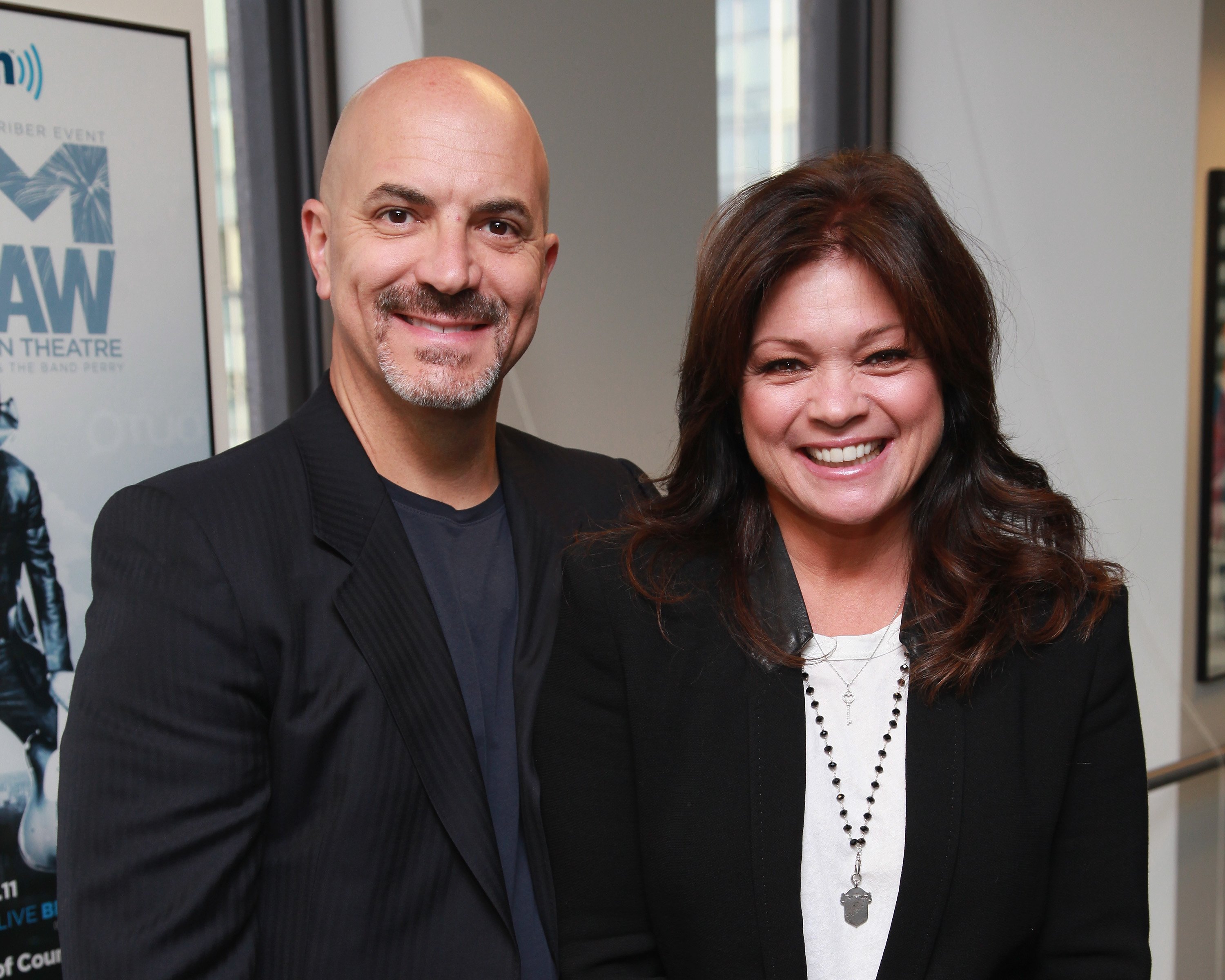 Valerie Bertinelli's brother introduced her to Tom Vitale
As she explained in her memoir Losing It: And Gaining My Life Back One Pound at a Time, it was her brother Patrick who introduced her to Vitale in 2004. She chatted briefly with him at an event and wanted to know more about him.
"I peppered my brother with questions, asking basically what's the deal with this guy?," she wrote. "He told me that they rode dirt bikes together. I raised my eyebrows. That wasn't the kind of information I wanted. 'I don't want to hear about your man-love,' I said. 'I want to know the important stuff. Like who's he dating.'
"Pat joked that Tom had turned to the priesthood. After I made a face that said, 'come on, tell me the truth,' he explained that Tom had gone through a difficult divorce a few years back and wasn't involved with anybody at the moment."
The pair began dating and eventually married in 2011.
Bertinelli's estranged husband is reportedly seeking spousal support
According to People, now that Bertinelli has filed for divorce, Vitale has reportedly petitioned Los Angeles Superior Court for spousal support, is requesting that his estranged wife not ask for financial support and lastly is "challenging the validity of their prenuptial agreement."
In her memoir Enough Already, Bertinelli wrote that the coronavirus (covid-19) pandemic caused the couple to see that their marriage had issues.
"We have separated," she wrote. "Fissures in the relationship surfaced years ago, and like what happened to nearly everyone I know, the lockdown led to a serious reassessment of priorities. What do I want versus what do I need? What is helping me move forward in my life? What is holding me back? I had started asking those questions before Covid and I am still asking them.
"In my search to experience more joy, I have to identify and move past ideas and behavior that no longer serve me, and my 11-year marriage to Tom is one of those things."
Bertinelli had opened up recently about her split
The former Hot in Cleveland star in 2021 filed for legal separation from Vitale. The actor said "irreconcilable differences" were behind the split and recently amended her petition to file for divorce.
In an event that same year promoting autographed copies of Enough Already on talkshoplive, she was frank with fans inquiring about the status of her marriage.
"Tom and I are going through a separation," she said at that time. "We're working on it. I still love him, he loves me. But we've been through some challenges in the last four, five years, so you know, what are you going to do? Who knows what makes a marriage work? I don't, obviously."
RELATED: Who is Food Network Star Valerie Bertinelli's Husband, Tom Vitale?