Valerie Bertinelli Surprised Fans by Having This Former 'One Day at a Time' Co-Star Over for Her Gnocchi Mac and Cheese
Macaroni and cheese is one thing. But gnocchi — that pillowy soft marriage of potato and flour — with cheese is another thing altogether. Here is Food Network star Valerie Bertinelli's crowd-pleasing recipe for gnocchi mac and cheese. And here's the very special friend she shared it with.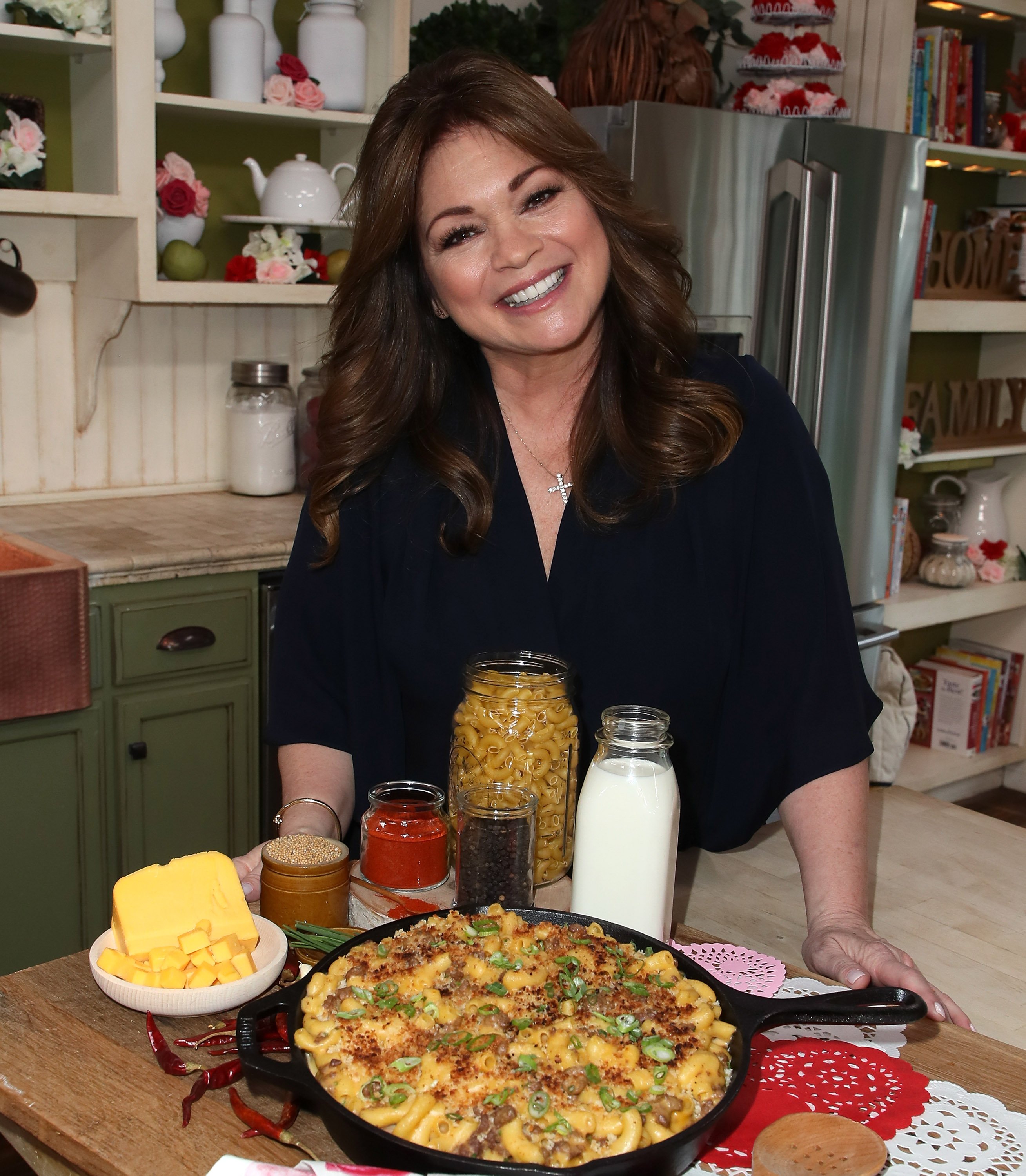 Mackenzie Phillips stopped by Bertinelli's home for a meal
In the Food Network video for this recipe, Bertinelli never spills about the special guest she's got visiting her home. Then, she suddenly mentions "Mackenzie." At the video's end, the cook was joined by her former One Day at a Time co-star, Mackenzie Phillips, to enjoy the meal together — and fans were delighted.
"This looks delicious and what a treat to see them together. This whole scene is so cozy," said one viewer.
Another added, "What a great surprise to see Mackenzie. I love One Day at a Time so much!!! Great show, gonna make the recipe and watch episodes!!! Hugs, sisters!"
What you'll need for Bertinelli's Gnocchi Mac and Cheese
Gather up your ingredients for this amazing twist on traditional mac and cheese. You'll need broccoli florets, panko bread crumbs, butter, grated Parmesan cheese, minced garlic, flour, whole milk, shredded sharp white Cheddar cheese, grated Gruyere cheese, grated nutmeg, cayenne pepper, diced plum tomatoes, and a package of dried gnocchi.
For this recipe, Bertinelli also recommends using an oven-safe pan as preparation begins in the pan on the stovetop and ends in the oven. "This is one of those great stovetop mac-and-cheeses that actually end up in the oven with a nice, crispy top," the former Hot in Cleveland star said in the Food Network video for this recipe. "It looks so decadent, and it is."
How to put this blissfully cheesy dish together
The butter is melted in a cast-iron pan and while it's melting, Bertinelli suggests using a tablespoon of the butter to make ahead the panko bread crumb topping. "This is going to top the mac and cheese, with a little bit of Parmesan in it." Set that aside and now, grate garlic into the butter ("I want the garlic to melt into the butter"), adding flour into the butter as well, and then milk. The television personality suggests heating the milk before adding it into the melted butter pan "because I don't want to throw anything cold on this, I want it to continue becoming a sauce." The sauce is whisked along and the cheeses are added.
Nutmeg is grated into the sauce, "adding a beautiful flavor" to the cheeses. To "add a little kick," the cayenne pepper goes in. The broccoli and tomatoes are stirred in, boosting the sauce with gorgeous color.
Bertinelli states that she has made homemade gnocchi ("It's fun), but "when they already come pre-prepared, you can keep these in your pantry ready to go, why not? Automatic mac and cheese!" The gnocchi, instead of cooking in boiling water, are placed in the cheese sauce to soften ("Make sure everything's covered"). Sprinkle the gnocchi and sauce with the panko bread crumb mixture to prepare for the oven at 400 degrees F for "about 20 minutes."
The dish is ready when the bread crumbs have turned golden brown.
Enjoy Bertinelli's Gnocchi Mac and Cheese, maybe while watching reruns of the original One Day at a Time?