Valerie Bertinelli's Hamburger 'Helpa' Is a 'No Fuss, No Muss, Easy Cleanup' Dinner
Every generation of cooks has had a shortcut recipe that got dinner on the table during a busy week. For many, it was a packaged pasta dinner that required home cooks to simply add cooked ground beef, and dinner was served.
Here's Food Network star Valerie Bertinelli's just as quick and healthier version of this classic. Packed with warming spices and sharp Cheddar cheese, this convenient dish features easy-to-find ingredients that are most likely already in your kitchen.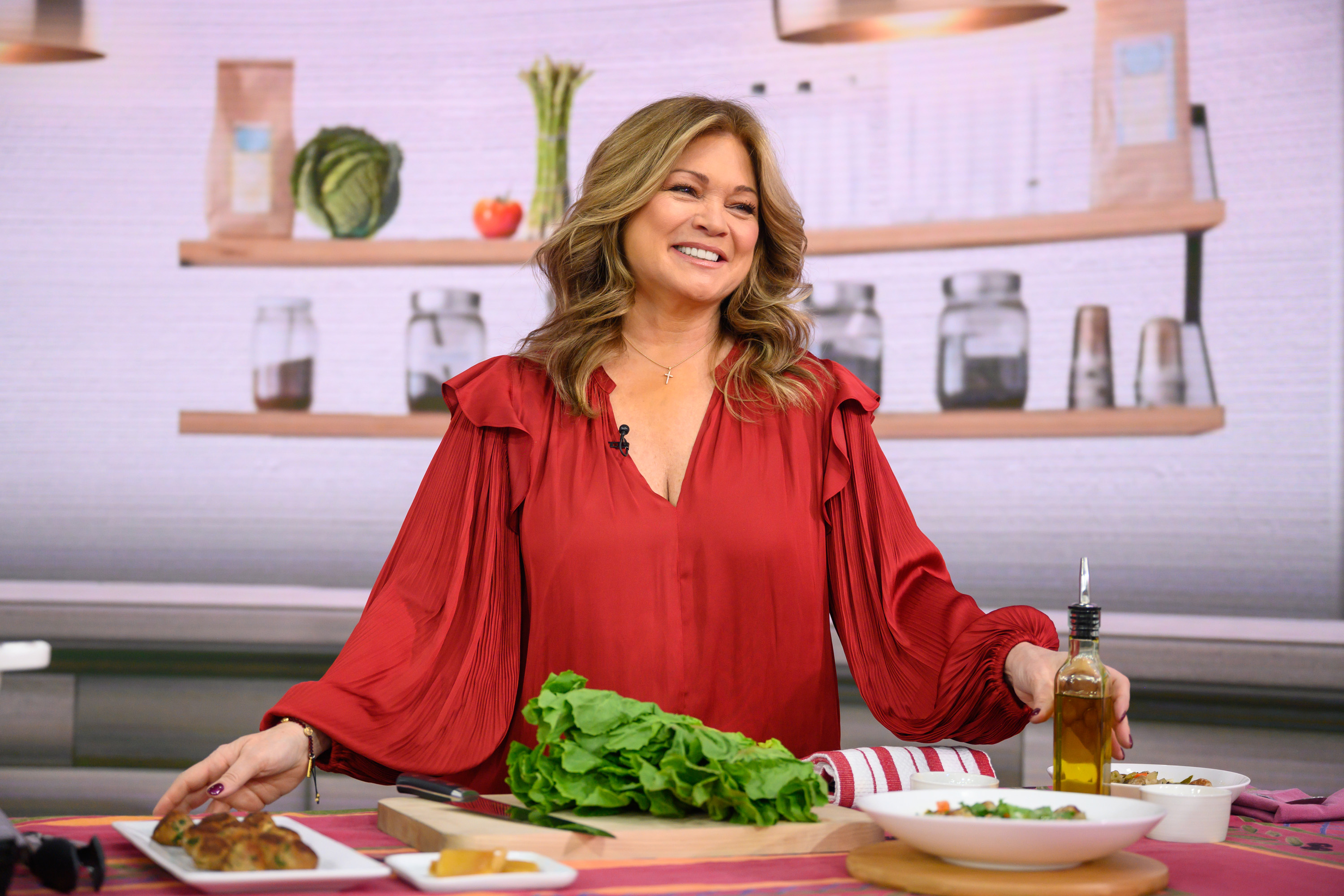 Valerie Bertinelli says her Hamburger Helpa is inspired by an often-enjoyed meal of her childhood
In her cookbook named after her popular Food Network program Valerie's Home Cooking, Bertinelli explained how she came up with the recipe. This dish, she says, is an absolute "throwback" to her youth.
"Don't laugh," Bertinelli says of the quirkily named meal. "This dish might give you more insight into my culinary history than almost anything else. It's a throwback to my childhood and it speaks directly to my more-than-occasional desire for quickness and efficiency, in that I love a good casserole or one-skillet dish. No fuss, no muss, easy cleanup, and get-right-to-it dinner."
This recipe was Bertinelli's go-to quick dish on many busy weeknights
The dish, in fact, was a favorite of her son Wolfgang's (whom she affectionately calls Wolfie) as he was growing up.
"I made this for Wolfie and his friends when they came home after soccer or Little League practice," she continued. "I can still picture everyone at the kitchen table, doing homework, while I simmered the beef in the mélange of spices and added macaroni, cheese, and breadcrumbs, and then announced to a sea of smiling faces, 'Dinner's ready.'"
Her simple recipe comes together quickly
Bertinelli remarked on the dish that was inspired by a supermarket boxed kit: "We all know the store-bought mix; this homemade version is even better than the classic, I promise."
To start, ground beef is browned in a large cast-iron pan (or any large oven-safe pan). Uncooked macaroni is stirred in, along with milk, warm water, mustard, paprika, garlic powder, cayenne pepper, and salt. Simmer the mixture "until the macaroni is tender, about 12 minutes."
Sharp Cheddar and American cheeses are added, along with chopped chives. Finally, panko breadcrumbs are dusted over the mixture and it's placed in a preheated broiler for a couple of minutes. That's it! It's easy and delicious comfort food.
Bertinelli prepared the dish on fellow Food Network host Rachael Ray's daytime talk show. After trying it, Ray compared the meal (see video above) to the packaged mix: "I love it; it's easy, it's cheesy, it's familiar. And when you make your own Hamburger Helpa, you control the salt, the fat, and the quality of the ingredients."
You can find Valerie Bertinelli's complete recipe in her cookbook, Valerie's Home Cooking: More Than 100 Delicious Recipes to Share with Friends and Family.
RELATED: Valerie Bertinelli's Sloppy Joes Feature a Playful Ingredient That Must Be Tasted