Valerie Bertinelli's Mini Antipasto Pizzas Come Together Easily With Whatever You've Got in the Fridge
Throw dinner together tonight using what you've got in the pantry and fridge. Food Network host Valerie Bertinelli's Mini Antipasto Pizzas are your dinner winner with no need to run to the store.
A breeze to throw together and to personalize using your favorite sauces and toppings, these pizzas can be as simple or extravagant as you want to make them.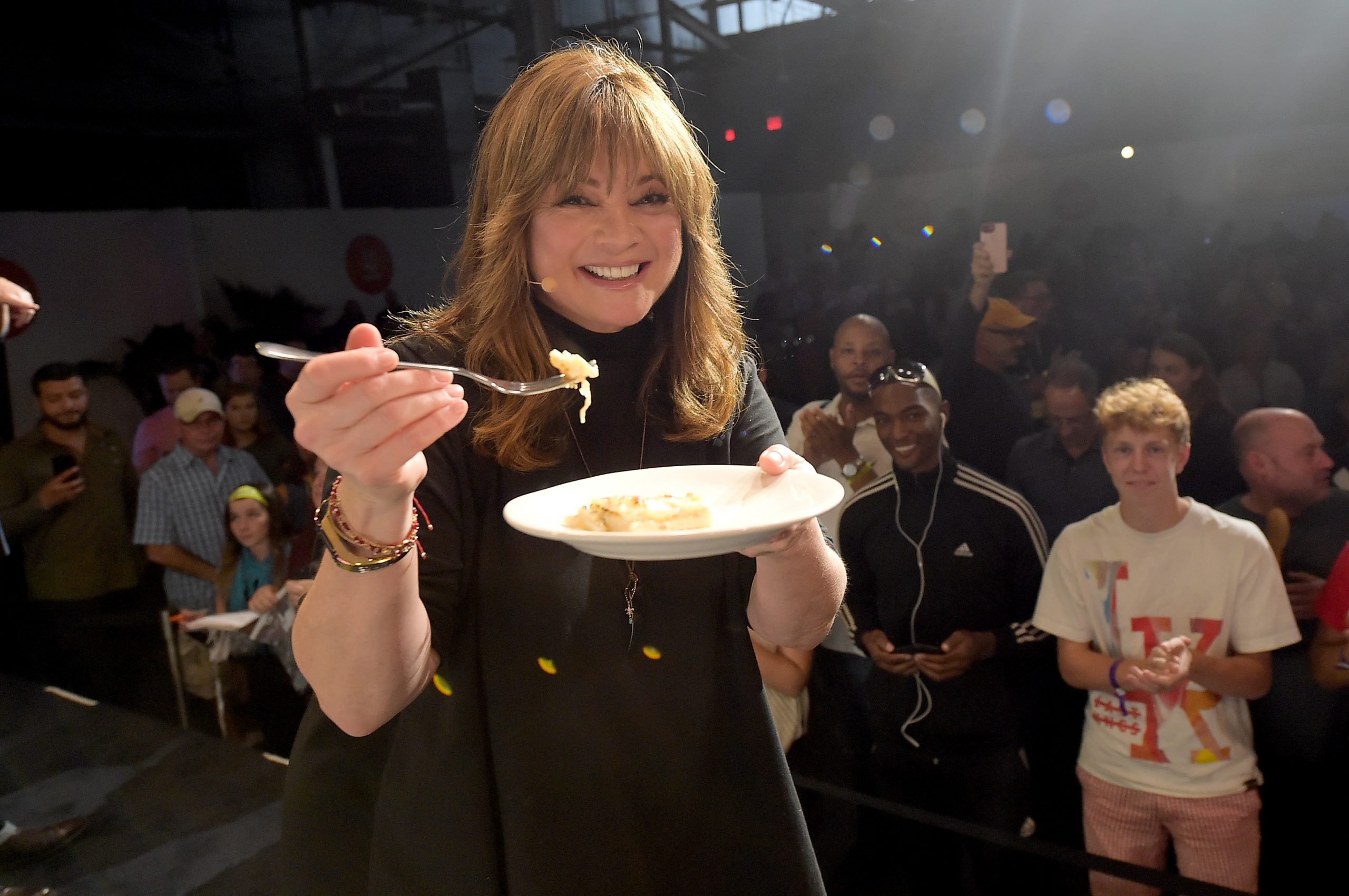 What you'll need for your Mini Antipasto Pizzas
Bertinelli on Instagram invited followers to give these doughy packages of flavor a go: "If you have leftover charcuterie and want to make a dish the kids will love, you'll want to try my 'Mini Antipasto Pizzas!' It's time to grab whatever is in the fridge and toss it onto these cute little pizzas that pack a big flavor! These mini pizzas will fly off the table with each yummy bite."
The television personality offers a suggested list of toppings for her pizzas but you can throw on, as noted, whatever you have available. To make these pizzas (find the full recipe and ingredient quantities here) you'll need nonstick cooking spray, flour, prepared (store-bought, if you like) pizza dough, pizza sauce, cured meats, "such as Calabrese salami, pepperoni, mortadella, or prosciutto," and assorted cheeses (Bertinelli recommends any variety including Brie, Jarlsberg cheese, Cheddar, blue cheese, or Gouda).
You can also use any pre-cooked toppings you have on hand, "such as marinated mushrooms, olives, artichoke hearts, roasted peppers, or giardiniera."
How to make Valerie Bertinelli's Mini Antipasto Pizzas
Bertinelli suggests lining two baking sheets "with parchment paper," and spraying the parchment with cooking spray.
Once you've cut all your toppings into "bite-sized pieces," cut your dough into eight pieces and knead each out into a small pizza pie circle. The cook recommends spraying "your hands with nonstick cooking spray if the dough is sticking." Stretch out each circle of dough and and "flatten" it using both hands. If you need to, the former Hot in Cleveland star says, you can also put flour on your hands as you work the dough so it doesn't get sticky.
Place a spoonful of your favorite sauce on the dough and spread it "into a thin layer." Then place toppings on each of the sixteen dough circles. Bertinelli warns against overloading the pizza "with too many toppings or it will not cook evenly."
Place the pizzas on the baking sheets in a preheated 450-degree F oven for about 20 minutes or "until the crust is golden and the cheese is melted."
Pizza lovers love Bertinelli's pizza recipe
On the television personality's Instagram post of the dish, reviewers gave her recipe high praise, with comments including "'Yum!' and 'So cute!'"
Confirming the 'what's not to love?' feel of a great pizza recipe, another fan said, "I love these!"
"Oh man, I'm hungry," said another follower of the former One Day at a Time star.
Give these easy mini pizzas a try for dinner tonight and expect to make them a part of your menu again and again.
RELATED: Valerie Bertinelli's Mom's Chicken Cacciatore Delivers With a One-Skillet Wonder of the Ultimate Italian Comfort Food