Valerie Bertinelli's Modern Twist on Tuna Noodle Casserole Is 'Long on Comfort and Convenience'
Food Network host Valerie Bertinelli has put a modern spin on one of America's most classic comfort food dishes: tuna noodle casserole. For those who up to now have not been fans of the casserole, the former One Day at a Time star's twist on it may change many minds.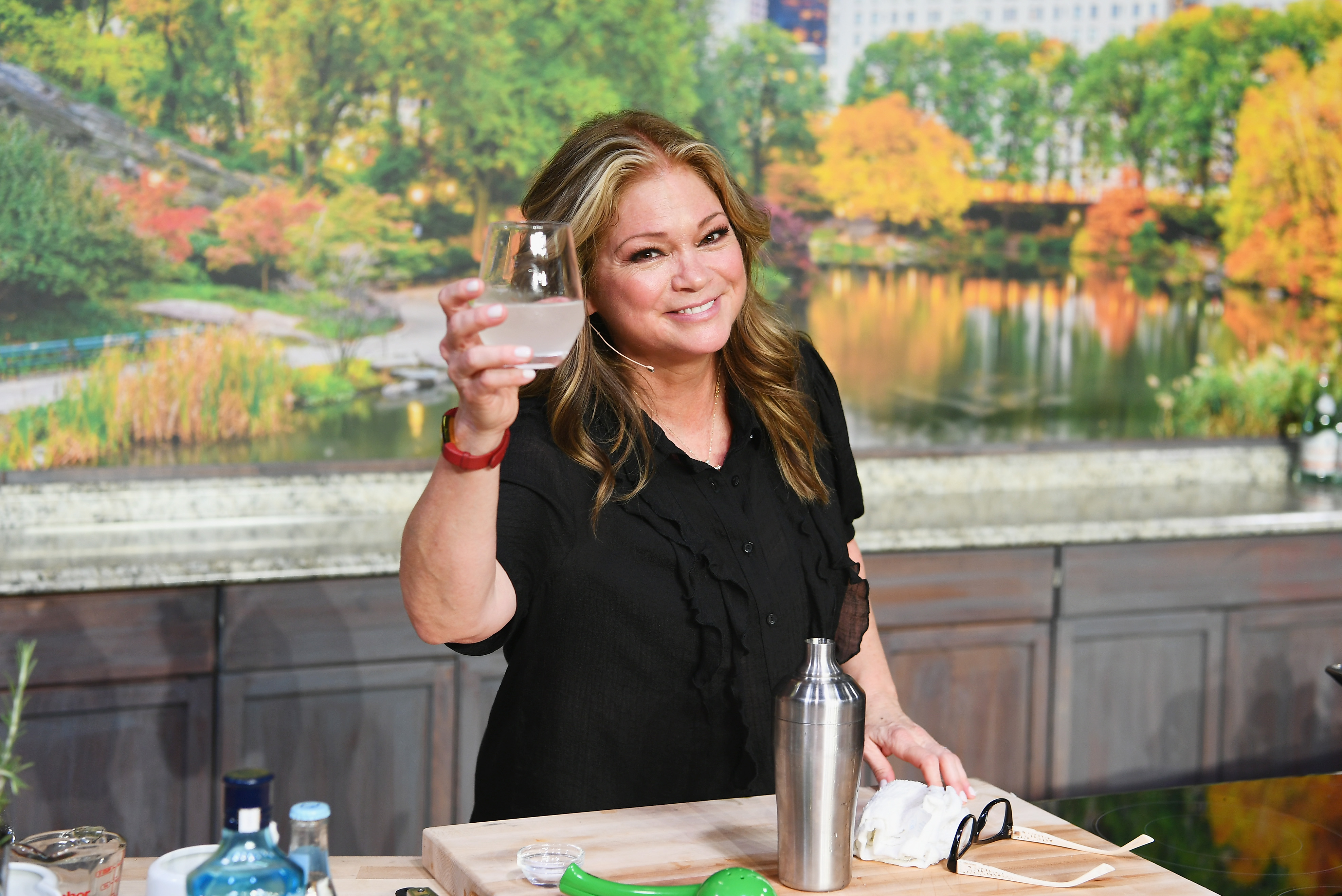 Valerie Bertinelli's Tuna Noodle Casserole is inspired by fond memories
On her website, Bertinelli shares favorite recipes, many drawn from a combination of her mother's recipe box and her own happy memories. For the Kids Baking Championship judge, Tuna Noodle Casserole has a special place in her heart.
"My relationship with the tuna noodle casserole dates back to my student days at Robert Frost Junior High School," she wrote. "I was enrolled in the mandatory 'elective' Home Economics, otherwise known as cooking and sewing class for girls (while the guys were in shop or auto repair classes). In this relic from the 1950s, we were taught, among other things, to make tuna noodle casserole."
Describing her teacher's introduction of the recipe with ingredients including canned tuna, egg noodles, cream, canned mushroom soup, and cornflake cereal, she recalled preparing the meal as a youngster with satisfaction.
"I proudly made it for my family at home and remember it being fun and tasting pretty good, too," she continued, adding that her updated version calls for a tastier homemade sauce.
Bertinelli's spin on the classic casserole
"Those days inspired this variation," Bertinelli shared on her website, "with homemade béchamel (or white sauce), fresh cremini mushrooms, pasta shells versus egg noodles, and salt and vinegar potato chips (or any flavor you prefer) crumbled on top."
The former Hot in Cleveland star's take on the nostalgic dish changes up the original cast of ingredients. She also adds salted butter, yellow onion, flour, whole milk, chicken broth, packaged tuna in olive oil, fresh parsley, and white cheddar cheese.
Her alteration of the casserole, she added, is "different enough to feel contemporary without sacrificing any ties to the sturdy original. This is an easy-to-prepare, single-dish meal long on comfort and convenience."
Find the full recipe on Valerie Bertinelli's website.
The Food Network host's dish comes together easily
Bertinelli's recipe starts by melting the butter in a large skillet over medium heat. Add the onions, mushrooms, and salt, cooking until soft. Increase the heat to medium-high. Stir the flour into the mixture, being sure to stir without stopping for about one minute. Now the heat can be reduced back to medium, and the milk and broth are stirred in. It's important, the Valerie's Home Cooking host notes, to keep up the stirring here until the sauce has notably thickened.
Cook the pasta and combine it with the mushroom combination, tuna fish, fresh parsley, and salt and pepper. Now, this is all spooned into a greased two-quart baking dish. Top it generously with the cheddar cheese and potato chips. At this point, place the dish into a preheated 375-degree F oven for 25 minutes, or until it's bubbling at the edges, and enjoy!
RELATED: 'Enough Already': Valerie Bertinelli Says Her Forthcoming Memoir's Title Is 'Referring to a Lot'