Valerie Bertinelli's Mom's Carrot Cake 'Is on Another Level' (and Don't Forget the Cream Cheese Frosting)
It's the holiday season and there's nothing that brings up more memories of holidays past than a good dessert. Food Network host Valerie Bertinelli recently posted on social media one of her favorite Thanksgiving treats: her mom's (clearly) unforgettable Carrot Cake with Cream Cheese Frosting.
Here's what the former One Day at a Time star had to say, plus how to make her gorgeous holiday dessert.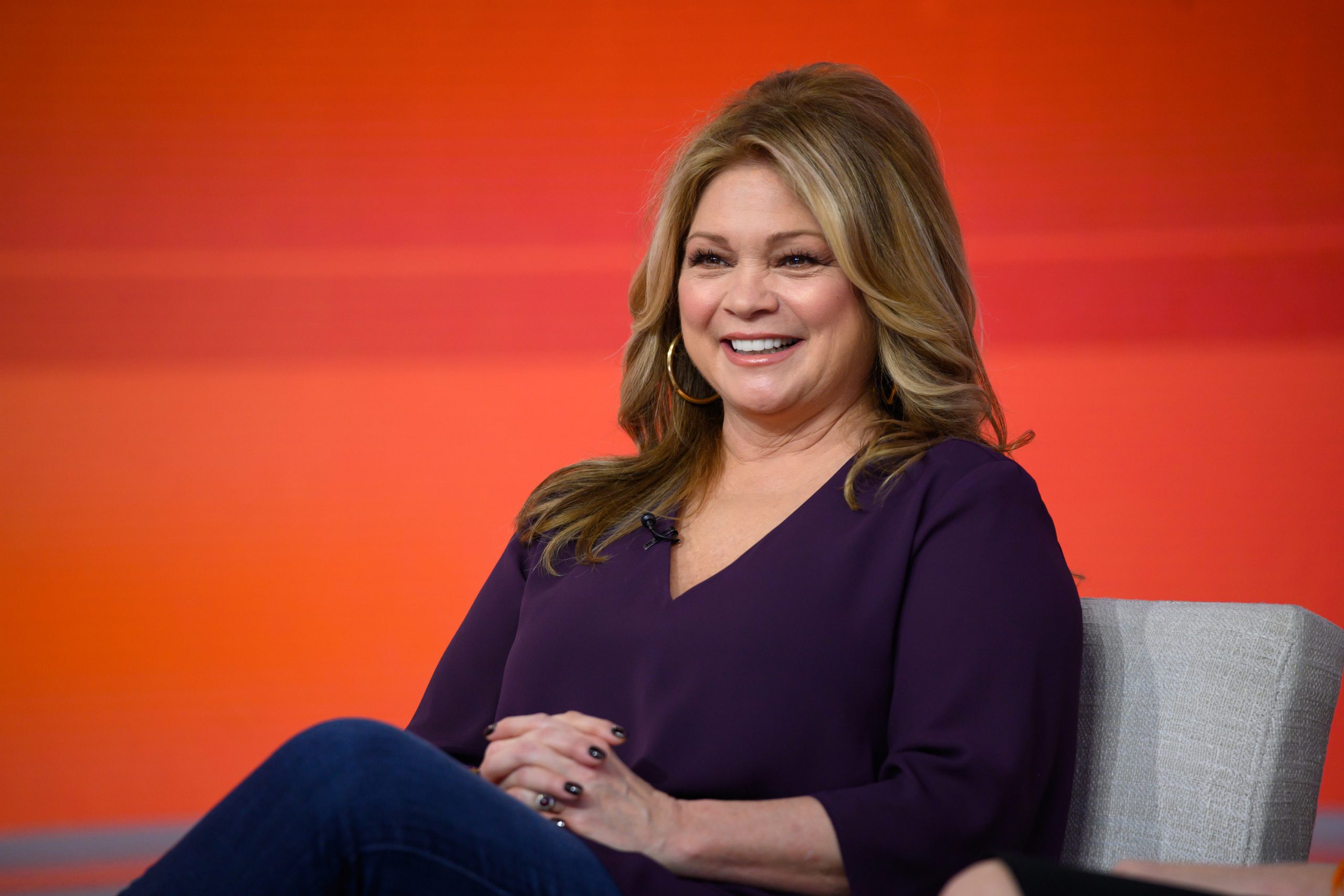 Valerie Bertinelli's mom's Carrot Cake has a history
The actor on her website fondly recalled her mother's moist and delicious carrot cake and the dessert's initial reputation as a health food.
"Like many people my age, I remember carrot cake popping up on menus and on our family's dinner table in the 1970s," Bertinelli wrote. "Because of the carrots, I suppose, and the fruit used to sweeten and moisten the cake, it enjoyed the luster of healthiness, and that was and still is fine with me. I'll take a healthy cake any day."
What set her mother's carrot cake apart from others, however, was its decadent cream cheese frosting: "Don't even look for health benefits here. From my very first bite, though, this cake became an exciting opportunity to enjoy this rich, creamy frosting."
What you'll need to make this stunning carrot cake
While this cake (full recipe can be found on Bertinelli's website) may look intimidating to make, it's not difficult to put together and can be fun to create with the youngest of bakers. You'll need for the cake: grated carrots, all-purpose flour, sugar, baking powder, baking soda, ground cinnamon, salt, eggs, vegetable oil, and vanilla extract. For the frosting, have on hand a package of powdered sugar, one package of softened cream cheese, softened butter, and chopped pecans.
The carrots, flour, sugar, baking powder, baking soda, cinnamon, and salt are combined in a bowl. In a mixer bowl, combine the wet ingredients, then gradually add the flour mixture. Pour the batter equally into two greased nine-inch round cake pans. Bake in a preheated 350-degree F oven for 30 minutes and then cool completely.
While the cake is cooling, it's time for the frosting: beat all of the frosting ingredients in the mixer, except for the pecans, which are stirred in. Spread the frosting in between the two cake layers and, of course, on the top of the cake, sprinkling a few more chopped pecans on top.
Try Bertinelli's Carrot Cake for your Thanksgiving table
It seems from the actor's recent Instagram post that this pretty cake may make an appearance at her family's holiday table.
"Thanksgiving is already next week, and it wouldn't be the holiday season if I didn't make Mom's Carrot Cake with Cream Cheese Frosting!," she said in her post. "Mmnn … this cake is on another level, and each deliciously moist bite will be a sweet treat to your taste buds. There's no holding back on the yummy cream cheese frosting either! If you're looking for a one-and-done dessert for next week's menu, this is it!"
Bertinelli in her website recipe recommends frosting just the top of the cake, mostly for a nostalgic reason: "Leaving the sides un-iced is a twist on the traditional, yet it's the way I remember my mom serving it when I was a kid."
Whether you ice just the top of Bertinelli's Carrot Cake or all of it, enjoy every bite!
RELATED: Valerie Bertinelli Says Her Husband Tom Outshines Her in the Kitchen With This Dish