Valerie Bertinelli's Most Refreshing and 'Invigorating' Summertime Cocktails
Take summertime entertaining to the next level with some of Food Network star Valerie Bertinelli's favorite warm-weather cocktails.
As the weather gets warmer, it's time for outdoor entertaining. Food Network personality Valerie Bertinelli has a menu of spring and summer cocktail recipes that are both fruity and refreshing.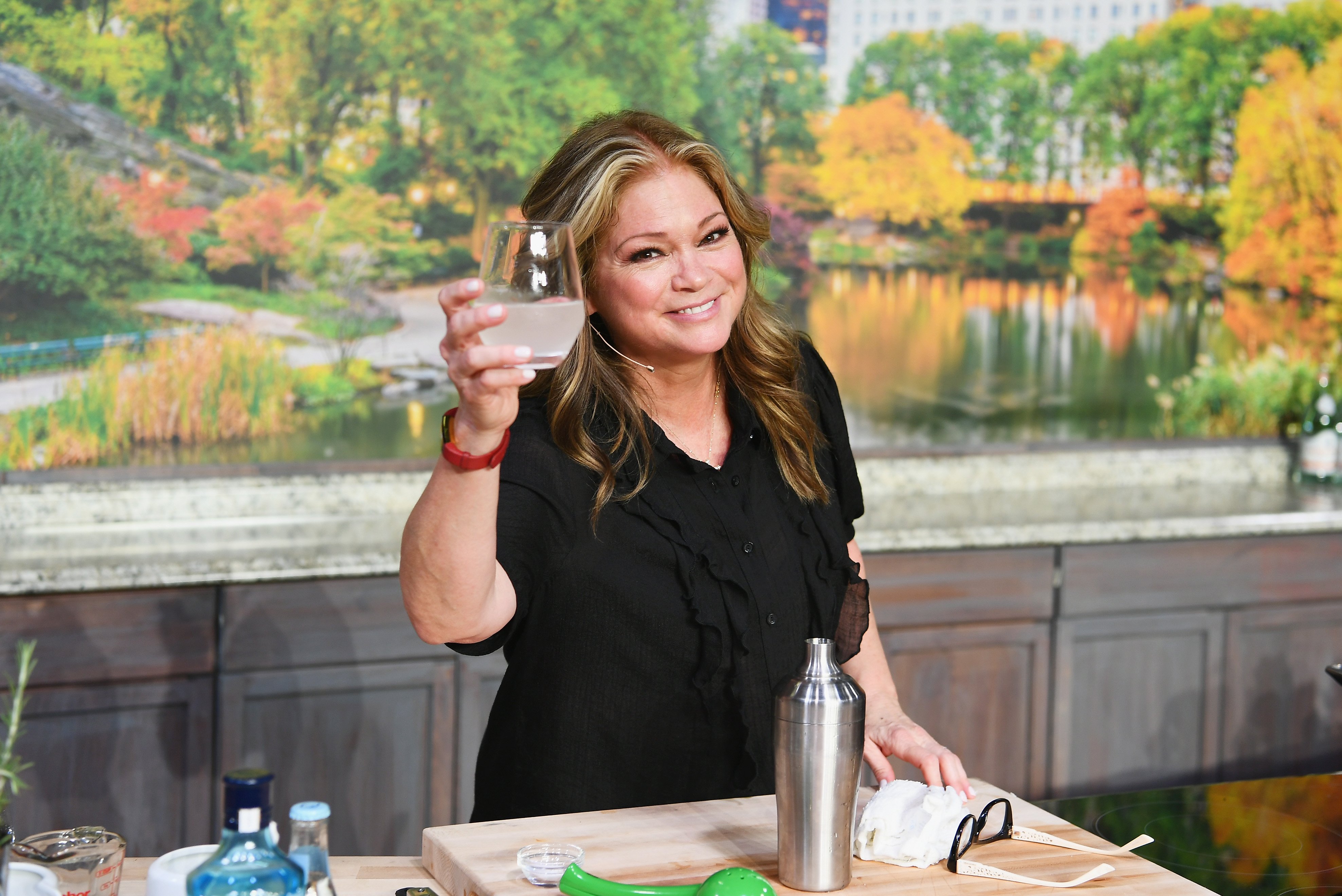 Bertinelli's cocktail recipes are perfect for entertaining
In her cookbook Valerie's Home Cooking: More Than 100 Delicious Recipes to Share with Friends and Family, the former One Day at a Time star shares some of her favorite cocktail concoctions and the role they play in home entertaining.
"For parties or a special dinner, though, I like a good cocktail — a sophisticated mixed drink shaken, though sometimes stirred, always chilled, and poured into a lovely glass. … Before dinner, a good cocktail can stimulate both appetites and conversation. As a digestif, it enables the night to roll to a more gradual conclusion," she writes.
Her cookbook also includes the perfect appetizers to serve with these delicious beverages. For now, however, here are just some of the culinary personality's favorite easy, breezy, warm-weather drinks.
The Food Network star says there's a 'trick' to making her Watermelon Margarita
Featuring watermelon chunks, fresh lime juice, granulated sugar, blanco tequila, and orange liqueur, Bertinelli's cocktail is as summery as summer gets.
Watermelons, she says in her cookbook, are "probably the only thing I love about summer."
She adds that "the trick" to this cocktail is using "seedless watermelons so you can cut them into chunks and toss them directly into the processor. The lime juice enhances the melon; from the moment I add it into the blender, I begin anticipating the combination of tart and sweet."
Get the recipe in Bertinelli's cookbook, Valerie's Home Cooking.
Bertinelli says her Spicy Margarita with Jalapeno and Ginger 'packs an invigorating punch'
The former Hot in Cleveland star writes of this cocktail: "There's just enough tang to energize this potion without having to worry you're going to get burned. The tequila mellows out things, so the heat lies on your tongue but doesn't overpower your taste buds."
In addition to the tequila, jalapeno, and ginger, this cocktail also includes sea salt flakes (for rimming the glass); lime wedges, zest, and juice; orange liqueur; and simple syrup.
Reviewers on Food Network's website called it "absolutely fantastic" and "easy to make."
Get the complete recipe on Food Network.
Her Grapefruitini celebrates the sweet and bitter flavors of grapefruit
Bertinelli's tart Grapefruitini is perfect for any lazy summer afternoon.
Wet martini glass rims are dipped in a mixture of granulated sugar and grapefruit zest. Next, ice, grapefruit juice, vodka, and pomegranate juice are shaken in a cocktail shaker "until well chilled" and strained right into the martini glass.
A reviewer on Food Network's site wrote of this spin on the classic martini, "It's really simple not too bitter or sweet. I would make It again," adding that "it took one large grapefruit."
Find this recipe on Food Network.
Berry Kir Royale is a 'favorite before-meal starter' of Bertinelli's
Bertinelli noted that this cocktail is just as elegant as its name, recalling the first time she enjoyed one, it was "served in a tall, elegant flute, which made every occasion feel like a celebration, and still does.
"It's still a favorite before-meal starter … This Italian bubbly and the fresh berries dropped in the glasses, along with the cassis, provide a hint of currant flavor that trumpets your taste buds to attention …"
You can find this cocktail recipe in Valerie's Home Cooking cookbook.