Valerie Bertinelli's No-Bake Peanut Butter, Chocolate, and Pretzel Bars Are Salty Sweet Perfection
Got a hankering for something sweet but don't want to fire up your oven? Try Food Network star Valerie Bertinelli's salty, sweet, creamy, and crunchy Peanut Butter, Chocolate, and Pretzel Bars. These treats require no baking but make a whopper of a pick-me-up snack.
Here's how to put Bertinelli's snack bars together.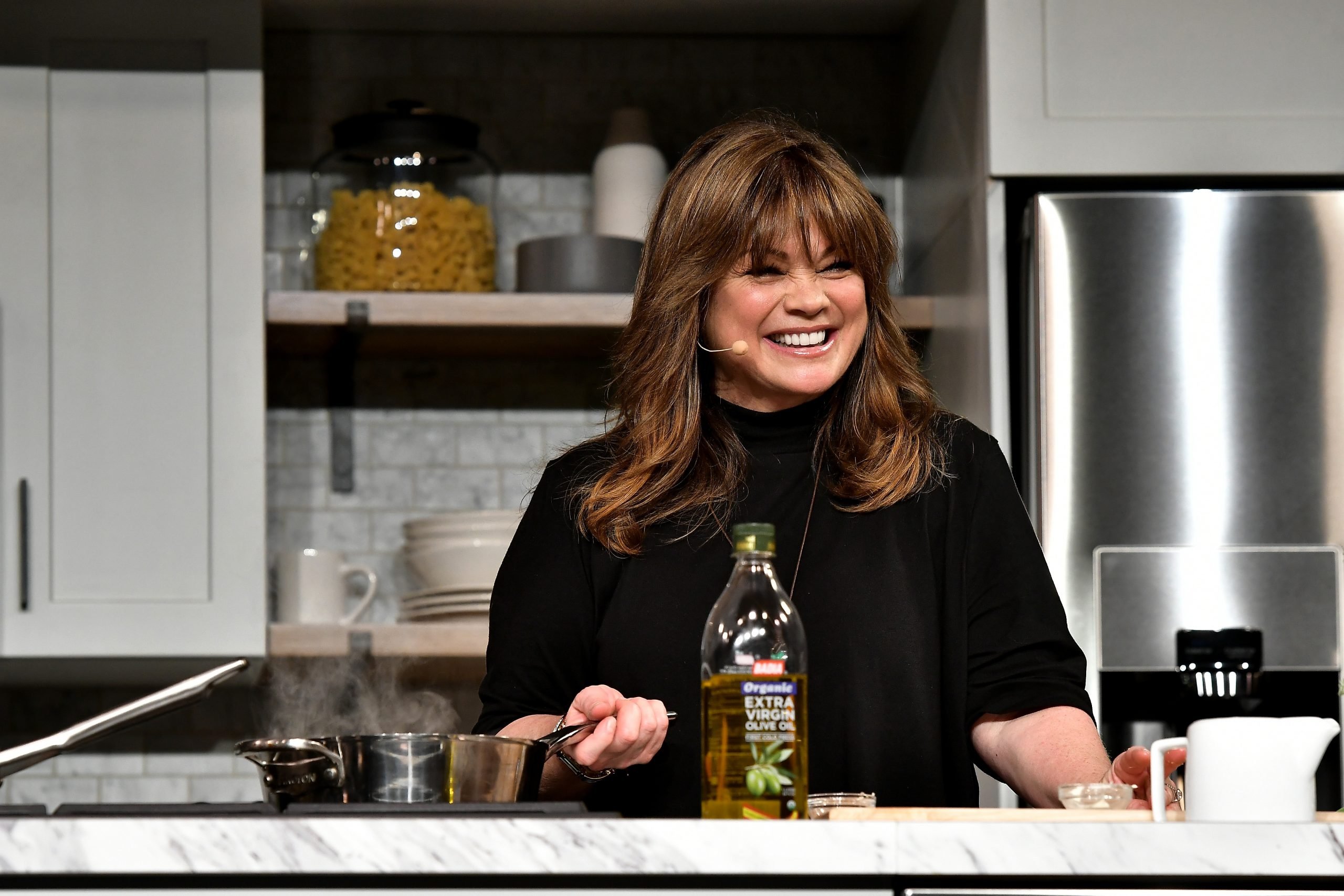 Bertinelli joined Food Network on a whim
Her Food Network show, Valerie's Home Cooking, debuted on the cable channel in 2015. As the actor told The Philadelphia Inquirer, it was just "going to be a fun summer thing to do" since she was busy working on the sitcom Hot in Cleveland, on which she co-starred with Betty White, Jane Leeves, and Wendie Malick.
"Then Hot in Cleveland was canceled, and I still had my cooking show and it did very well."
She told the outlet of this new venture, "It's all been a surprise. I mean, I've been cooking longer than I've been acting. Acting, now that I look back, was a setup for doing what I love. By cooking on camera, it's a whole different animal than cooking at home. Years of training on camera made me able to just cook on camera and invite people into my kitchen. That was my goal. I want people to realize you don't have to be a trained chef."
What goes into Bertinelli's snack bars
To make these easy no-bake snacks (full recipe and instructions here), you'll need to have on hand: melted unsalted butter, graham cracker crumbs, confectioners' sugar, vanilla extract, creamy peanut butter, chocolate chips, and pretzel sticks.
You'll also need a square baking pan, a large bowl, a microwave, and of course, your refrigerator.
Once your baking pan is prepared either by greasing it or with foil, stir the first four ingredients in a large bowl with one cup of the peanut butter, then spoon this mixture into the square pan, smoothing it out as you go.
The chocolate chips and the rest of the butter and peanut butter are melted together and spread over the layer in the pan, again smoothing it out. Finally, the pretzel sticks are placed on the chocolate layer however you like. Bertinelli says to give them a little push in so they stay put. After that, the pan is placed in the fridge to set for at least an hour and a half.
Reviewers said Bertinelli's snack bars were a hit…and they didn't last long
Home cooks who gave the former One Day at a Time star's treats a go were impressed.
"Excellent, easy, made them for dessert; they were GONE. Kids loved them. Will make again and again," said one reviewer."
Another home cook said, "Delicious bars!! Love Val's recipes. Fast and easy. Only hard thing was waiting till they set up. Will definitely make again!"
Valerie Bertinelli proves that it's almost impossible to go wrong with peanut butter and chocolate in a baked good.