Valerie Bertinelli's Fun Pepperoni Pizza Bites Feature an Easy Shortcut: 'It's Like the Perfect Bite of Pizza'
When you're hankering for a bit of dough with cheese and meat, you could grab a pack of rock-hard frozen snacks at the grocery store or make a quick batch of Food Network host Valerie Bertinelli's Pepperoni Pizza Bites.
The bit of extra time you take to make the Valerie's Home Cooking star's version will be well worth it.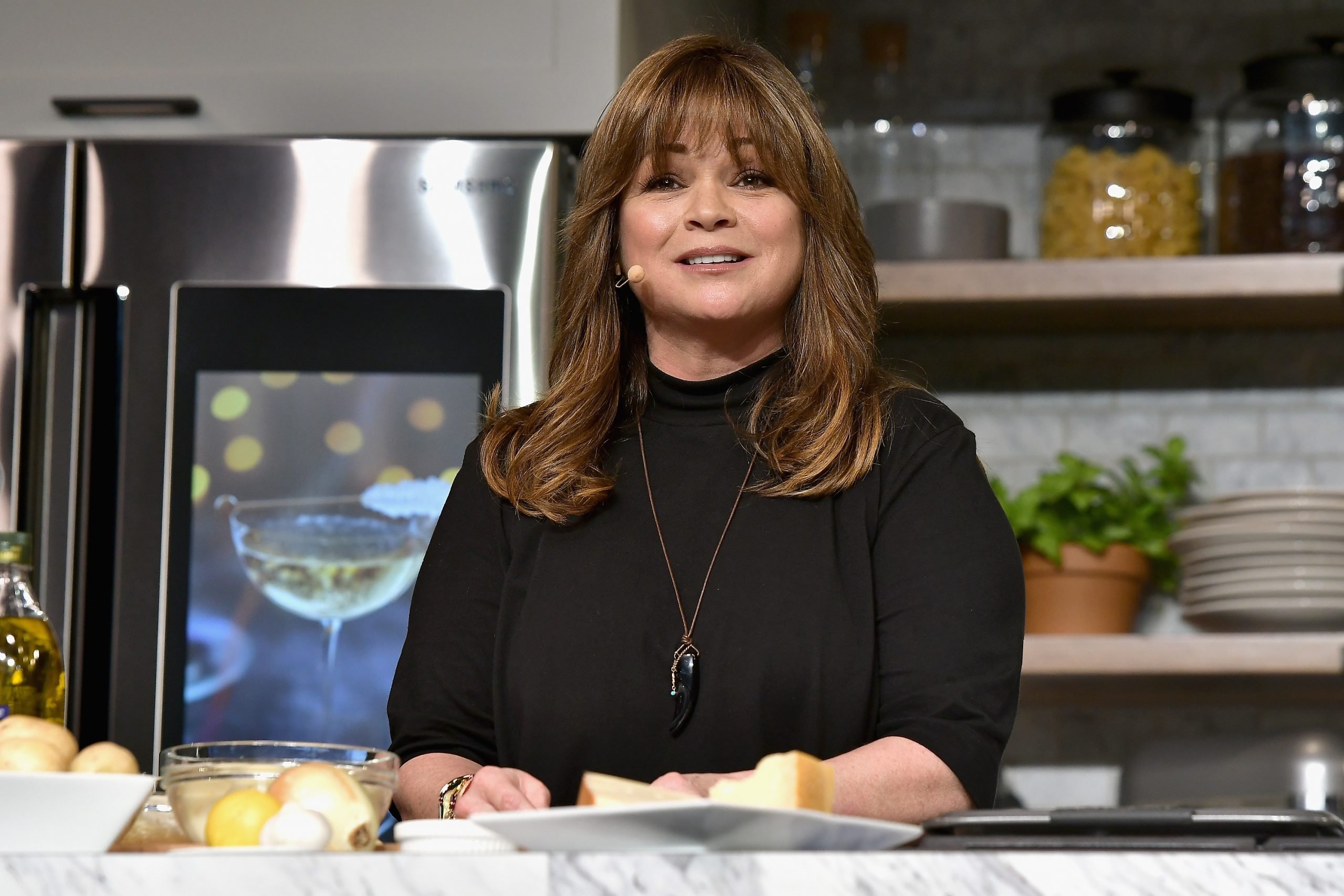 What you'll need to make these quick pizza bites
Bertinelli's pizza snacks (full recipe and instructions here) will make you forget about the ones languishing in your grocery store's frozen aisle. Plus, they're fun to make. Here's what you'll need.
For the bites themselves, have on hand: olive oil, garlic, Parmesan cheese, fresh parsley, flour, sliced pepperoni, shredded mozzarella cheese, and her shortcut to this quick recipe: prepared, refrigerated pizza dough
The television personality says she prefers not to add sauce to the bites but instead, she makes a quick dipping sauce to have on the side, which she makes with olive oil, onion, salt, garlic, tomato paste, dried oregano, crushed red pepper, and canned chopped tomatoes.
How to put Valerie Bertinelli's Pepperoni Pizza Bites together
After preheating the oven to 400 degrees and allowing the dough to come to room temperature, the dough is rolled out with flour as needed and cut into four long strips. The edges of the strips are brushed with olive oil and then the pepperoni slices are laid out along each strip. The mozzarella cheese is then arranged over the pepperoni and each strip is then rolled up, "like you would for cinnamon rolls." The edges are pinched together and then moved to a greased baking sheet.
Bake for 12 minutes, then remove from the oven to brush each log with a mixture of olive oil, minced garlic, Parmesan cheese, and parsley. The logs are returned to the oven, "until the garlic is very fragrant but not yet browned" just for three minutes. Then they can be removed from the oven again and while they cool, Bertinelli says it's a good time to throw together the instant dipping sauce.
For the sauce, the olive oil is heated and the onions are sauteed with the salt for two minutes. The garlic is cooked until golden and then the tomato paste, oregano, crushed red pepper and chopped tomatoes are added, boiled, then simmered for about ten minutes. And that's it!
Slice the pepperoni logs into 1 1/2-inch pieces and enjoy with the marinara sauce.
Bertinelli's fans chimed in on her Pepperoni Pizza Bites
Overall, it was a thumbs-up from Food Network foodies for Bertinelli's bites.
"Very easy to make…skipped the sauce and just served the bites. Definitely a party fav! The topping made it taste like a pepperoni garlic knot," said one home cook.
Another reviewer said, "Delicious!  They smelled wonderful.  The garlic, Parmesan cheese, parsley and olive oil in the topping made it so good, and the marinara sauce was quick and easy to make.  I will make these again!"