Valerie Bertinelli's Quick and Easy Meal Ideas for Your Leftover Holiday Ham
Put all that leftover holiday ham to good use with these quick and tasty recipes from Food Network star Valerie Bertinelli.
While that centerpiece ham for the holiday meal was delicious at dinner, it can be a challenge to know what to do with all that extra meat.
Make the most of your leftover holiday ham with these delicious, creative recipes from Food Network personality Valerie Bertinelli.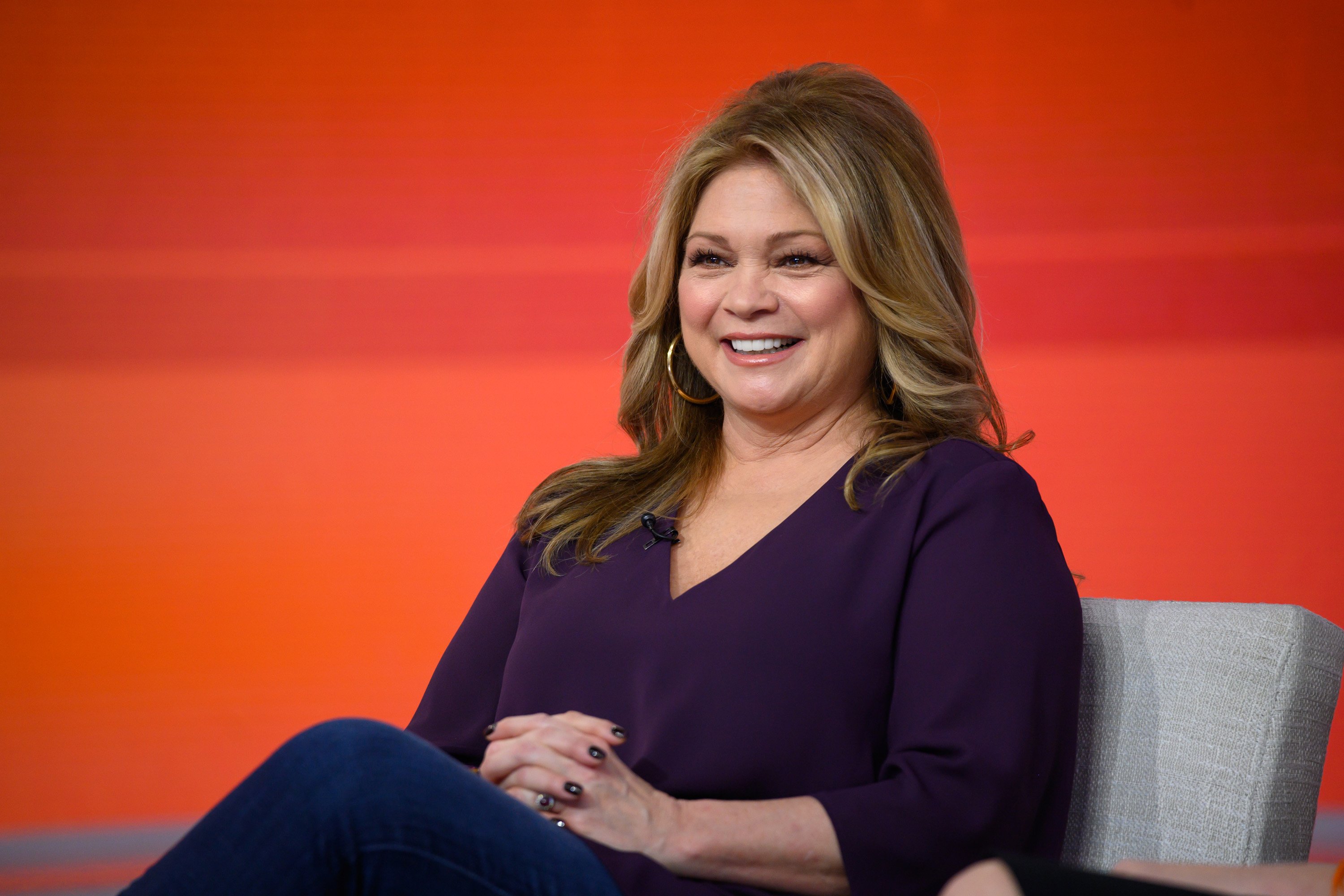 Bertinelli's Ham, Apple, and Cheddar Sliders
The former One Day at a Time star says on her self-named website of these small but mighty sandwiches: "I put this favorite combo of mine between sweet, doughy Hawaiian rolls and fell instantly and deeply in love. You feel like you're getting a whole sandwich when in reality the portion size is halved."
As for the flavor in these sliders, she adds, "The taste is concentrated and even more delicious."
In addition to the ham, apple (or pear), and cheese, you'll need for this recipe dill pickle relish, whole-grain mustard, fresh chives, honey, lemon juice, and Hawaiian sweet rolls.
Many reviewers on Food Network's site called the Valerie's Home Cooking host's dish a "hit," and one in particular said, "Oh my gosh!!! Tried this recipe and now my family forces me to make them they are perfect!!"
Find this recipe and reviews on Food Network's website.
Valerie Bertinelli's Homemade Pretzel Buns with Butter and Ham
While the culinary personality's recipe calls for making your own pretzel buns, many reviewers pointed out on Food Network's site that making them was "so easy." Another added, "I've made these several times now. Super easy and delicious! They don't last past a day in this house. …"
As well as the pretzel buns and sliced ham, you'll need for this sandwich unsalted butter, peppery arugula greens, and Brie cheese.
Get the full recipe, video, and reviews on Food Network's site.
Bertinelli's Roasted Asparagus Wrapped in Serrano Ham makes a quick, filling snack
Easy and practically instant, the former Hot in Cleveland star's asparagus and ham treat is a satisfying mini-meal.
With just a handful of ingredients — oil spray, thinly sliced ham, asparagus stalks, orange zest and juice, and sea salt — this is a great on-the-go snack.
The asparagus is wrapped in the ham, drizzled with the orange juice, and baked for about 15 minutes. Sprinkle the zest on, and this recipe can also serve as a gorgeous appetizer. Bertinelli noted on the culinary channel's site that the juice "will almost completely evaporate on the hot baking sheet, but it will infuse the asparagus with orange flavor."
Reviews on Food Network's website praised Bertinelli's recipe. One home cook wrote, "This was very easy and the orange gave a nice flavor. I had thin asparagus so double up when wrapping."
And another reviewer added, "Simple and delicious!  I used Honey Maple Ham because that is what I had on hand.  The orange flavor infusion is great."
Find the complete recipe, video, and reviews on Food Network's site.