Valerie Bertinelli's Romantic Sicilian Love Cake Boasts a Secret Frosting Ingredient That Will Make You Swoon
In name alone, Food Network personality Valerie Bertinelli's Romantic Sicilian Love Cake has so much going for it. Every inch of this treat screams chocolate. Coupled with a creamy and rich cheese filling, you'll fall in love with the former Hot in Cleveland star's decadent dessert.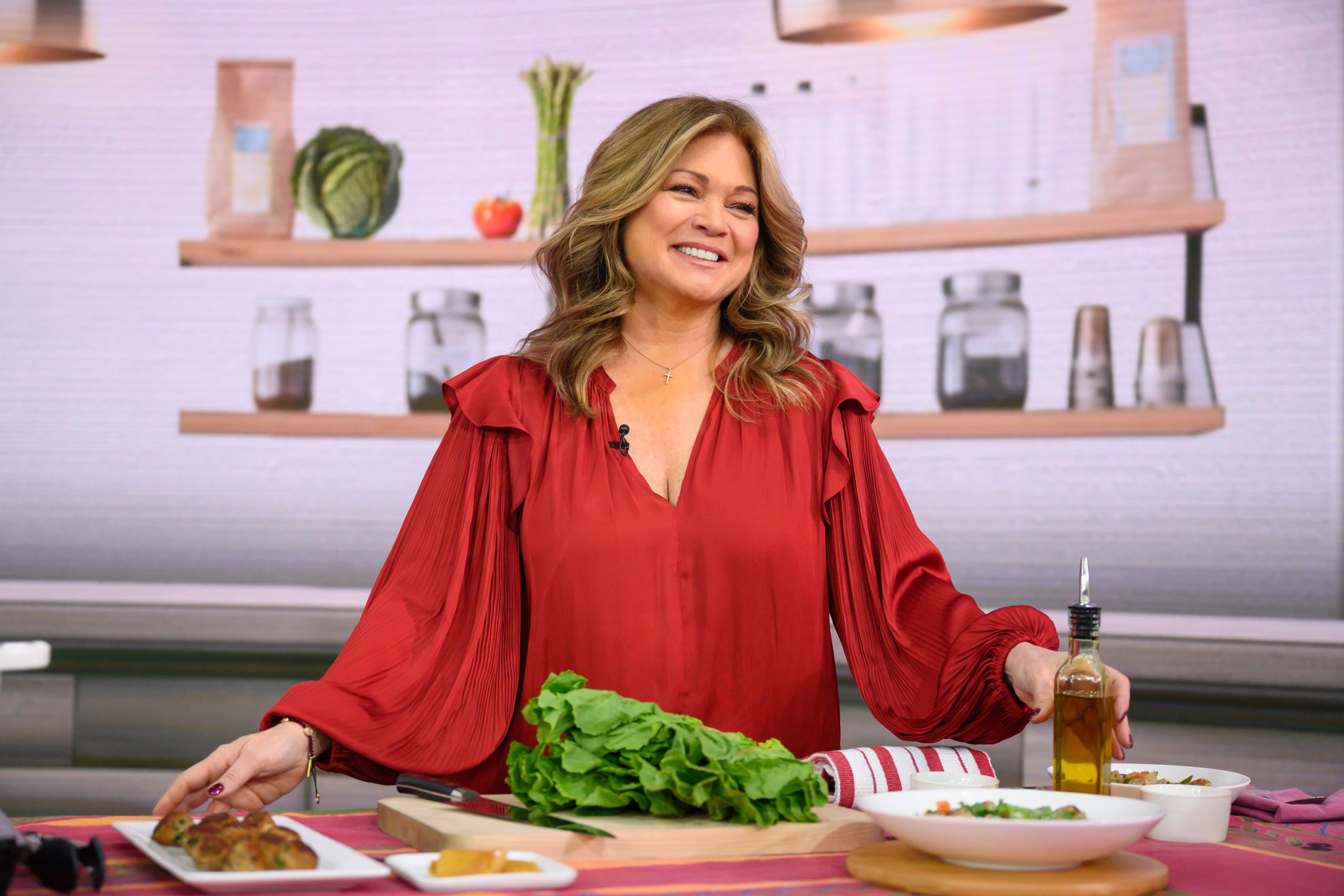 What you'll need for Bertinelli's Sicilian Love Cake
The former One Day at a Time star's smooth and fudgy dessert (you'll find full instructions here) is quick to make because the Emmy award-winning cook makes the most of clever shortcuts. It calls for chocolate cake mix, canola oil, ricotta cheese, mascarpone cheese, eggs, sugar, kosher salt, whole milk, and the secret frosting ingredient, instant chocolate pudding mix.
Bertinelli explained on her website how she discovered the treat with the amorous name.
"I started making this cake in 2011 after my husband's father, Tony Vitale, began sending us issues of La Gazzetta Italiana, a wonderful little newspaper serving the Italian-American community in Cleveland. I always turned to the food section, and that February, I found a recipe for a Sicilian Chocolate Love Cake.
"I made it for a family Valentine's Day dinner and received a four-heart review. Everyone loved it."
After seeing what a hit the cake was, Bertinelli added, she "branched out. I made my favorite flavor, lemon, then on to butterscotch, and then one summer I tried strawberry, and that was the winner. The cake is moist, full of flavor, and I think the different layers make it look cool. If that isn't enough of an endorsement, I will simply say I love Italian Love Cake."
How to put together this romantic dessert
The batter is made following the directions on the cake mix box and then placed into a greased 9×13-inch pan.
For the cake's second layer, the ricotta cheese, eggs, mascarpone cheese, sugar, and a dash of salt are combined with an electric mixer and then poured over the chocolate layer in the cake pan. It's then placed into a preheated oven (preheat according to the cake box's specifications) for 40 minutes. After it's done, you'll find the chocolate layer that had been on the bottom will have risen to the top. Set the cake aside to cool while you prep the frosting.
For the cocoa-mascarpone frosting layer, combine in your mixer the box of instant pudding mix, a cup of milk, and more mascarpone cheese. Bertinelli recommends waiting for the cake to completely cool because "you don't want the pudding to melt."
Home cooks fell in love with Bertinelli's Sicilian Love Cake
While most reviewers loved Bertinelli's dessert, some felt that the cheeses diminished the chocolate flavor of the cake and suggested using a teaspoon of chocolate liqueur to allow the dreamy chocolate to be on full display.
Back to the lovers: "I make this often and it's always a terrific hit, why wouldn't it be, its Sicilian Love," said one fan.
Another home cook agreed: "This cake was a hit! Sweetness was subtle and perfectly balanced. I'm not a fan of super sweet desserts so this was perfect."
Spread the love and give Bertinelli's Sicilian Love Cake a go!
RELATED: Valerie Bertinelli Says 'Enough Already' in Her Revealing New Book: 'I Just Don't Want to Beat Myself Up Anymore'