Valerie Bertinelli's Smashed Meatball Sandwiches Are 'Magic on a Lightly Toasted Hoagie Roll'
Starring not one, but two different types of meats, Food Network host Valerie Bertinelli's Smashed Meatball Sandwiches are a glorious switch from any meatball sub you may have ever had.
And it's a snap to make!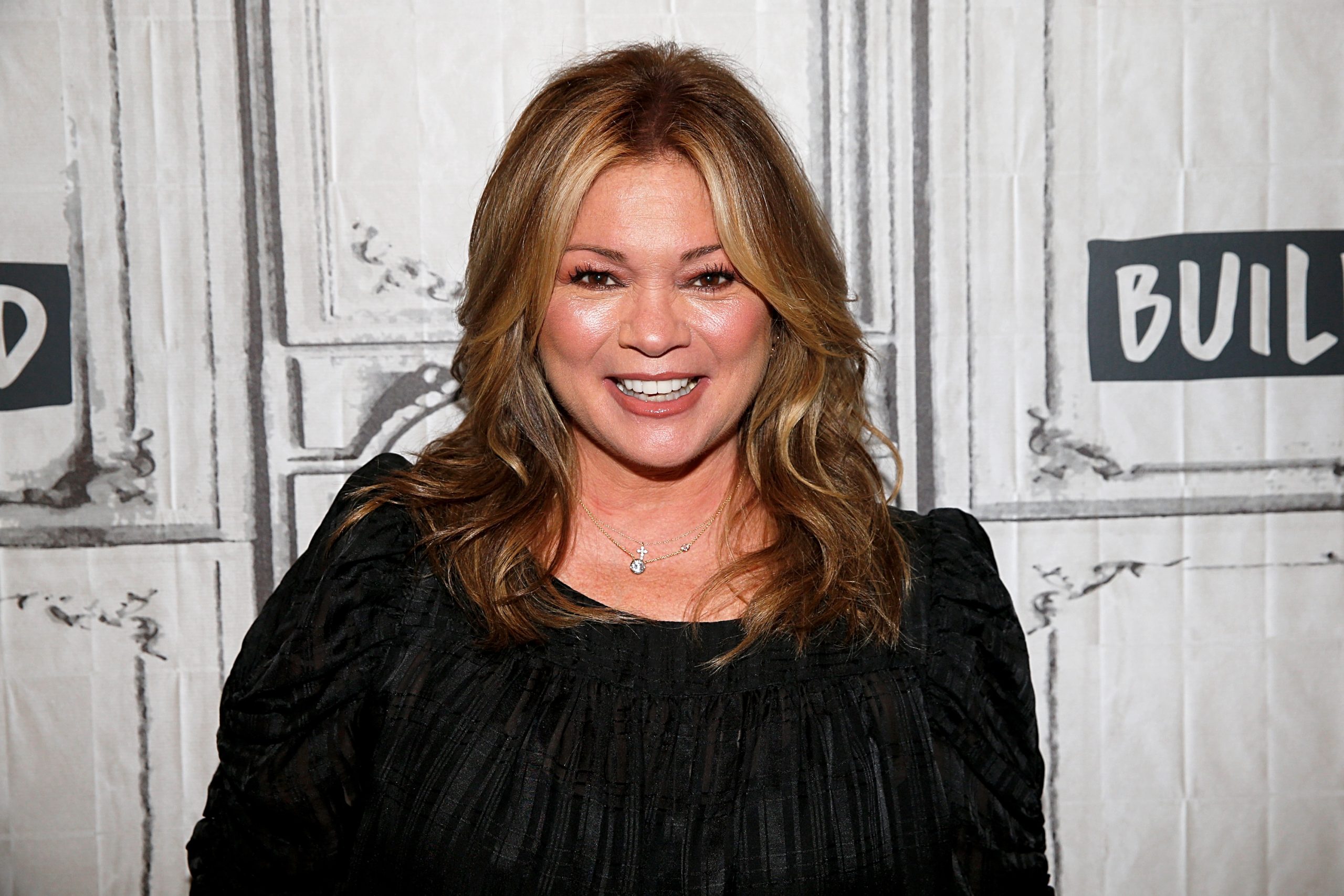 How to make Valerie Bertinelli's Smashed Meatball Sandwiches
To make Bertinelli's Smashed Meatball Sandwiches (full recipe and instructions here), you'll need ground beef, hot Italian sausages removed from their casing, panko bread crumbs, an egg, salt, marinara sauce, hoagie rolls, mozzarella cheese, and fresh basil. And the recipe comes together quite easily.
The meats and bread crumbs are mixed in a bowl along with the egg, milk, and salt. Make out of this mixture eight meatballs.
The meatballs are then cooked in the gently simmering marinara sauce that has been heating on the stovetop. Flipped halfway through, Bertinelli says it will take about 20 minutes total for the meatballs to cook.
The hoagies are sliced (the Food Network personality reminds, however, "do not slice all the way through. This will help keep everything in the sandwich"). One slice of cheese is placed in halves on each side of the hoagie, then the basil leaves. Each roll gets two meatballs, which Bertinelli says to "smash" with a fork, "exposing the meat in the center."
Add just a bit of sauce to each sandwich. The sandwiches are wrapped in parchment, halved, and ready to serve!
Bertinelli says her creation is 'magic' on a hoagie roll
On her Instagram post with the mouthwatering photo of the meaty sandwich, the Valerie's Home Cooking host said, "I'm throwing in two types of meat, hot Italian sausage, and ground beef with Panko covered in a delicious marinara sauce, topped with your favorite mozzarella and fresh basil leaves and we're wrapping all that magic in a lightly toasted hoagie roll! Oh my! It's so delicious and an excellent choice for your next outdoor adventure!"
The just-posted recipe got some positive reactions. "Looks awesome!" and "Looks yummy" said two of her followers.
Another jokingly said, "If my mom cooked like you do, I wouldn't have left home to join the Marines."
RELATED: Why Valerie Bertinelli Was Mistaken for This Daytime Show Host's Mother
Cook along with Bertinelli
Bertinelli's picnic-ready sandwich is featured as part of her recipe instruction on the Food Network Kitchen app. The app invites fans to learn to cook, or just cook along with, their favorite stars and chefs. Available as a subscription service, it equips users with step-by-step tutorials, live instruction with Food Network chefs, menu planning, and more.
The 7-day free trial of the Food Network Kitchen app, the network's website says, allows you to start making meal planning easy, "master a cuisine," and "get real-time Q&A with our Food Network chefs and culinary experts." Plus, you can stream episodes of your favorite Food Network shows anytime you want.
Bertinelli invited fans to come along and cook along with her on the app: ""I'm showing you how to make my home-cooked "Smashed Meatball Sandwiches" in my "Picnic Like a Pro" course in the #FoodNetworkKitchen app! Join the course with your 7-day free trial with the link in bio! Happy Picnic'ing this summer!"