Valerie Bertinelli's Spicy Arrabbiata Penne Is an 'Easy Dinner When I'm in a Hurry'
Get dinner on the table quickly with Food Network star Valerie Bertinelli's Spicy Arrabbiata Penne.
It's easy to see why Food Network star Valerie Bertinelli counts on her Spicy Arrabbiata Penne recipe when dinner needs to be made in a flash. With just eight on-hand ingredients, it's the ultimate get-dinner-on-the-table-now dish.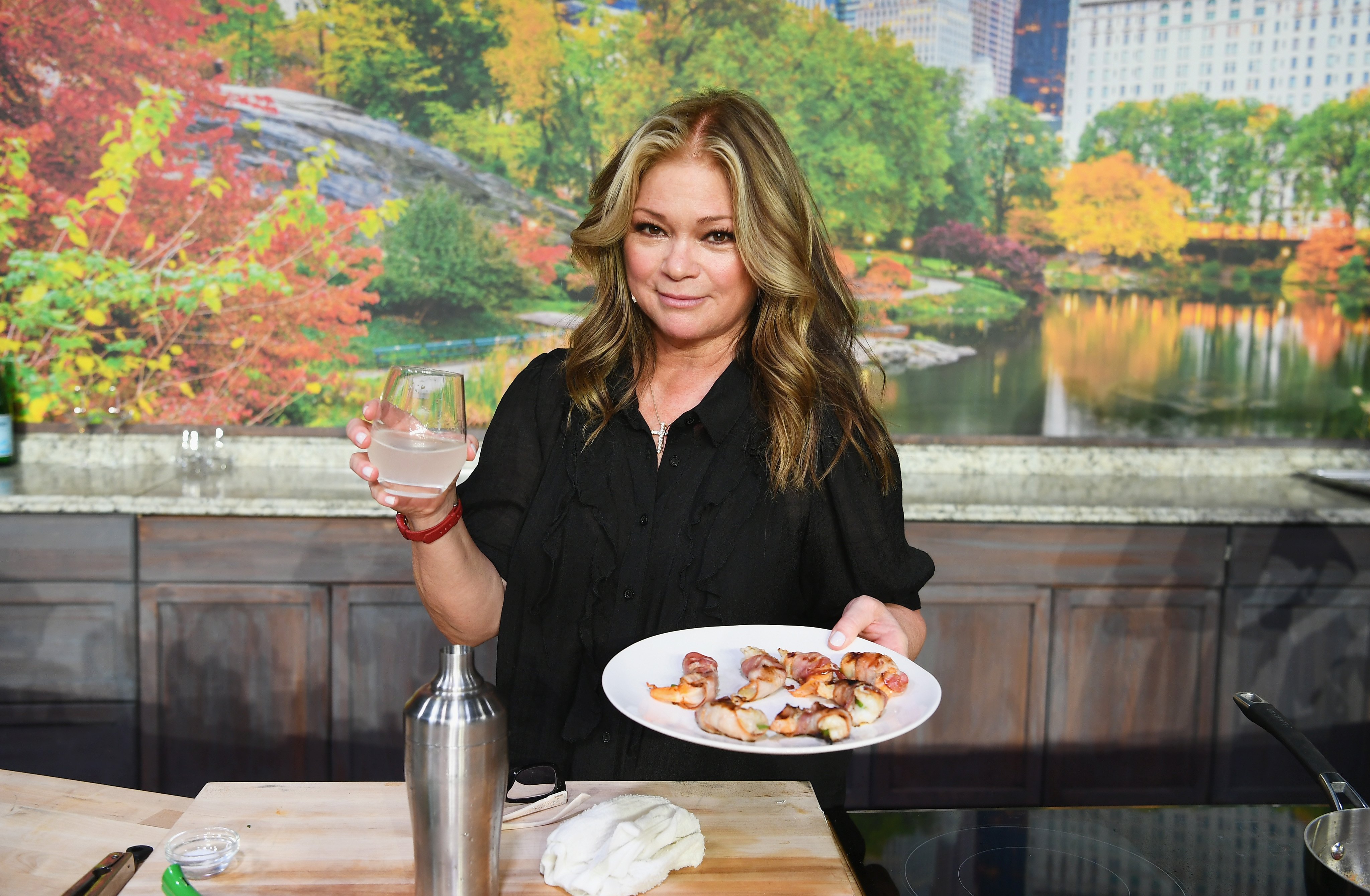 Bertinelli's Spicy Arrabbiata Penne celebrates her love of tomatoes
As the former One Day at a Time star wrote on her website, this recipe at its core is a celebration of juicy, ripe, bright tomatoes.
"One of my all-time favorite meals centers around tomatoes," she wrote. "I have several photos on my phone illustrating this point. One shows a fresh harvest of tomatoes from our garden; they're literally spilling out of bowls onto the kitchen counter. …"
She credits her gardener for helping her yield a harvest of tomatoes. Her first attempt at planting, she said, "the majority of them died." Her gardener not only saved them; he also "added more and somehow has them producing fruit well into the winter."
Bertinelli added that her love for this recipe is so great, she keeps a photo of it on her phone: "Another photo shows my arrabiata sauce simmering on the stove, tomatoes quartered and afloat on a sea of luscious sauce full of spices." The Food Network host says she "swears" she can "smell the red pepper and garlic through my phone."
Valerie Bertinelli's recipe is spicy and satisfying
This meal couldn't be easier: chopped garlic is added to olive oil in a large pan over medium heat. Add the tomatoes, red chile flakes, Italian seasoning, salt, and pepper. Allow it to boil for a few minutes and add fresh basil after it's been removed from the heat. Add cooked pasta, and that's it!
The TV culinary star notes on her website that while "fresh tomatoes are a bonus," canned tomatoes in this recipe are just fine, offering "the same classic taste. This is an easy dinner when I'm in a hurry, and with a green salad and a creamy dressing to balance the spice, along with fresh bread, you can rely on this as a Monday through Friday staple, as I do."
Reviewers loved Bertinelli's super easy recipe
On Food Network's site, home cooks chimed in to praise the cook's easy sauce recipe. Many added extra garlic and one reviewer added a Parmesan cheese rind to their sauce. However it's adapted, Bertinelli's recipe is a great basic sauce for a quick weeknight meal.
"My new go-to sauce. This stuff would be good on anything cooked as is. Don't change it it's perfect," wrote one reviewer.
Another fan said, "Made this for dinner tonight.  It was a hit with my family.  Such a fresh-tasting and delicious meal.  It was fun and easy to prepare."
And still another reviewer noted that it makes a fantastic next-day lunch: "Great bonus is that because you make it with penne, the noodles won't get soggy so it's an easy dish to pack for lunch the next day or reheat for dinner. This is an instant favorite and I can't wait to make it again."
Find the full recipe, video, and reviews on Food Network's site.