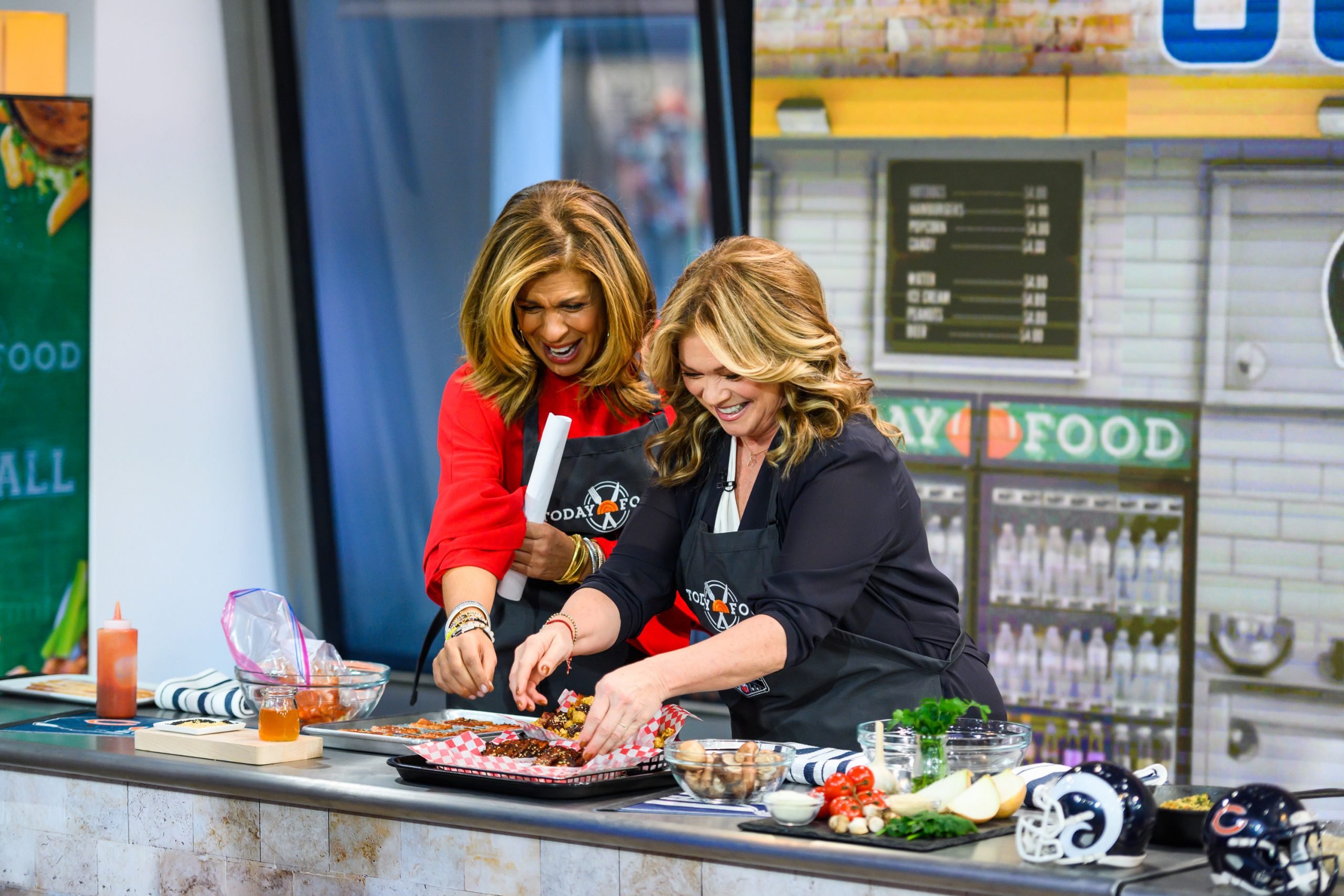 Valerie Bertinelli's Stuffed Cabbage Gets Its 'Lighter Twist' From 2 Ingredients
Food Network host Valerie Bertinelli's spin on stuffed cabbage features two ingredients that give the recipe a lighter touch.
When prepared well, there's nothing like a plate of stuffed cabbage. Each little package is a morsel of tender rice, meat, and just-right seasonings. Here's Food Network star Valerie Bertinelli's lighter spin on this classic dish.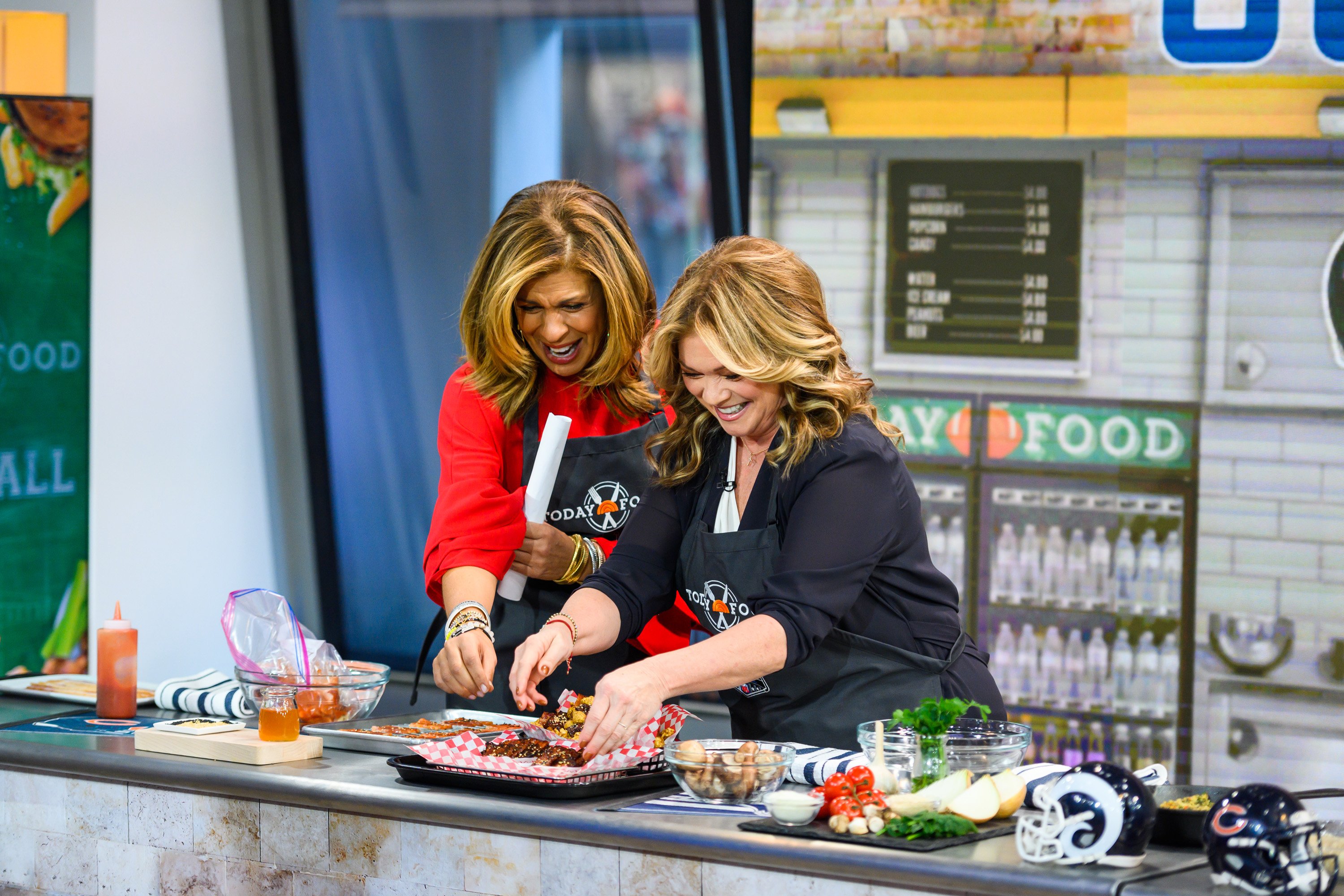 Bertinelli's stuffed cabbage recipe is made lighter with 2 ingredients
The Food Network personality's version of this meal is just as much a comfort dish but it has a lighter profile.
The recipe calls for extra-virgin olive oil, green cabbage, diced canned tomatoes, chopped fresh basil and parsley, Italian seasoning, one egg, diced yellow onion, fresh garlic cloves, canned tomato puree, and onion powder.
Replacing two of the heftier ingredients in the original recipe — ground beef and white rice — lean ground turkey and cauliflower rice round out the ingredients list.
The culinary host's cabbage recipe is worth the effort
She starts in the Food Network video (see her tweet above) by cooking the cauliflower rice "just through. It doesn't have to be cooked all the way through; it is going to go into the oven stuffed into the cabbage," she says in the video. It's heated up until it's somewhat golden in color and then it's set aside to cool.
As the cauliflower rice cools, she "starts prepping" the cabbage: its tough core at its base is removed and the entire cabbage is submerged in salted boiling water, "just like pasta. … We just want to tenderize it, just soften it up enough so that the leaves separate." Bertinelli uses a pair of tongs and a spatula to begin gently moving the leaves off of the cabbage and onto a sheet pan lined with paper towels.
Once the leaves are set aside, Bertinelli preps the pureed tomatoes, stirring in the onion powder, a quarter-cup of water "to really thin out the sauce," the olive oil, and grated fresh garlic cloves, salting and peppering to taste.
The only component left to prepare is the stuffing, which the Valerie's Home Cooking star begins in a bowl, in which she adds a chopped onion, Italian seasoning, the fresh herbs, and grated garlic. She then spoons in the cooled cauliflower rice, drained diced tomatoes, raw ground turkey, and a whisked egg.
It's all combined and Bertinelli then covers the bottom of a 9 x 13 baking dish with "about half" of the tomato sauce mixture. Each cabbage leaf is filled with "about a third of a cup" of filling and then rolled up, tucking the leaf's sides in first and then rolling up: "You really want to put the seam on the bottom so it stays together."
Pour the rest of the tomato sauce over the finished rolls in the baking dish, which is then covered with foil and placed in a 350-degree F oven for about an hour.
Get the complete recipe and reviews on Food Network's site.
Reviewers loved Bertinelli's lighter stuffed cabbage
For home cooks eager for low-carb recipes, Bertinelli's dish was perfection.
"I was absolutely stunned how delicious this is! By far the best stuffed cabbage we ever had anywhere. I was looking for some lower carb recipes but was skeptical how it would taste with riced cauliflower instead of rice, but it was absolutely delicious and the dish still had plenty of texture and felt very filling. Great job, Valerie!," one reviewer wrote.
Another added, "The effort was so worth it and I will be making this healthy recipe again – for sure. P.S. Everyone else also found it so flavorful and good."