Valerie Bertinelli's Thanksgiving Sourdough and Hazelnut Stuffing Is a Happy Departure from 'Old School Stuffing'
If you're done with same old-same old Thanksgiving stuffings, give Food Network host Valerie Bertinelli's Sourdough and Hazelnut Stuffing a go. It's a refreshing change from heavier stuffings (or dressings, if you prefer) and can easily be adapted for a vegetarian menu. Here's how to put it together.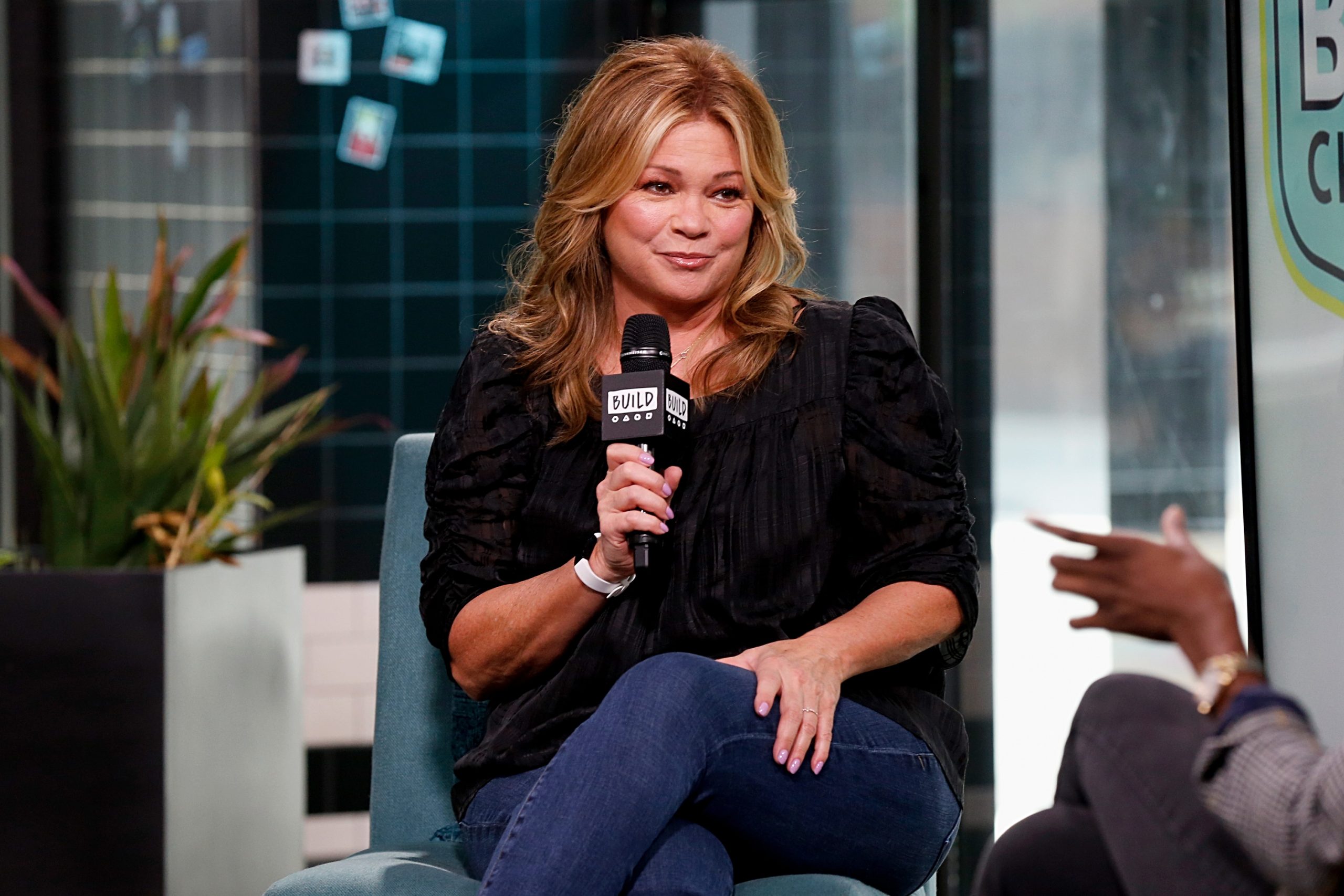 Valerie Bertinelli's stuffing is a change from Thanksgiving as usual
Whether you call it stuffing or dressing, the Bertinelli's dish is sure to become a favorite for the holiday season. The former One Day at a Time actor posted about the recipe on Instagram: "Ok, I LOVE sourdough! So, if you're still grocery shopping and sorting out your menu for this week's holiday, you'll want to add my 'Sourdough and Hazelnut Stuffing!' It's an easy way to switch up those old-school stuffing recipes and is soo delicious! It only takes about 10 cups of cubed sourdough, hazelnuts, garlic, celery, currants, a couple of cups of chicken broth topped with freshly chopped rosemary! Happy cookin'!"
Here's everything you'll need for Bertinelli's recipe
This recipe (full ingredient quantities can be found on Food Network's website) calls for unsalted butter, cubed sourdough bread, one cup of hazelnuts, chopped celery, minced garlic, chopped onion, fresh rosemary, dried currants, chicken broth and one egg. That's it! Vegetable broth can be substituted for the chicken broth if preferred to make the recipe vegetarian.
The cubed bread is placed in a preheated 325-degree F oven "until slightly dried out, about 30 minutes." Once it's done, it can be placed in a bowl and set aside. Increase the oven temperature to 400 degrees and in the meantime, prep the hazelnuts.
Place the nuts in a skillet with one tablespoon of butter and salt, tossing and stirring until they are "nutty-smelling and toasted." This should take, Bertinelli says, about four minutes. The nuts can now be placed "onto a clean dish towel" and rubbed "firmly" to take off its skins, although the cook says "it's okay if some of the skins remain." Once it's cooled a bit, the nuts can be chopped.
Valerie Bertinelli's recipe sweetens the dressing with this ingredient
Melt five tablespoons of butter in the same skillet and cook the celery, garlic, onion, rosemary for about 10 minutes until the vegetables have softened. Salt to taste. Bertinelli uses currants in the dish to add a natural sweetness. Stir them into the skillet to "plump" them and then remove the mixture from the heat.
The Valerie's Home Cooking star's recipe now indicates to combine the nuts and vegetables with the sourdough bread placed earlier in a bowl. Stir vigorously together the chicken broth with the egg, salted and peppered, and combine it with the bread and nut mixture.
Spoon the dressing into a greased 2- to 3-quart glass or ceramic baking dish and bake for up to 45 minutes.
One home cook, after trying the dressing, is already planning to make it part of 2022's holiday table: "This was a hit at our house this year and it will be a repeat next year!," the reviewer wrote.