Valerie Bertinelli's Triple Berry Cream Cheese Shortcake Is a Fresh Summertime Treat
Valerie Bertinelli has the creamy, decadent, and sweet meal-ender that features the produce stars of summer: berries.
Try the Food Network star's show-stopping dessert for a palate-pleaser that offers a creamy frosting with beautiful in-season berries for a crowd-pleasing treat.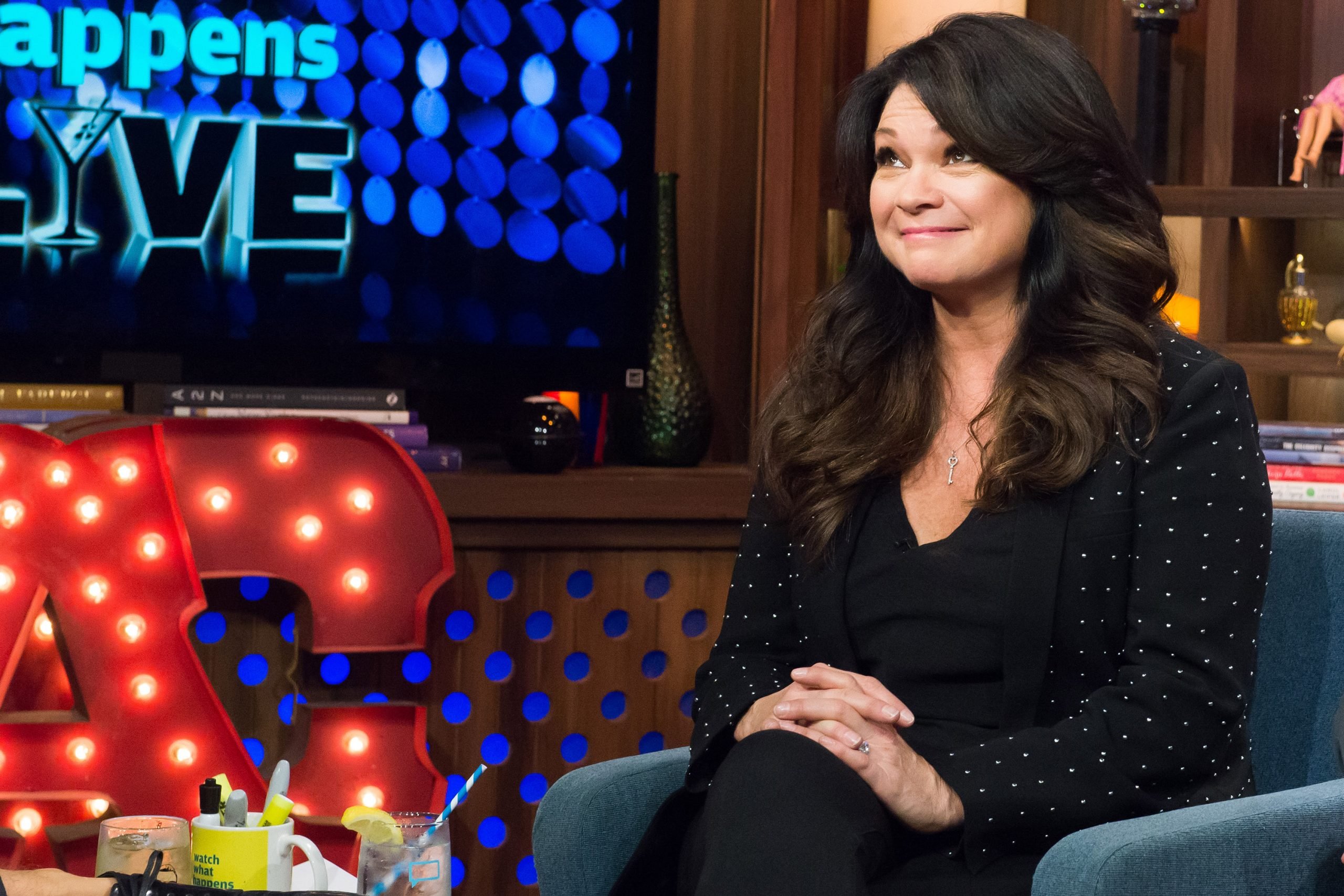 Here's what you'll need for her creamy shortcake recipe
For the Valerie's Home Cooking star's dreamy cake recipe (full recipe and instructions here), make sure you have on hand for the cream swirl topping: cream cheese, sugar, and an egg white; for the berries and cream: a mix of blueberries, blackberries, and raspberries, sugar, lemon juice, the zest of one orange, whipped cream, and fresh mint; and for the cake: nonstick cooking spray, flour, baking powder, salt, unsalted butter, sugar, vanilla extract, an egg, and whole milk.
You'll also need a square baking dish and an electric mixer.
How to make Bertinelli's Triple Berry Cream Cheese Shortcake
The former One Day at a Time star begins with the swirled topping and suggests leaving the cream cheese out a little while so it becomes softened and easier to work with.
The cream cheese and egg white are combined in a bowl ("What the egg white is going to do is help the cream cheese to stay together so it doesn't blend and melt into the rest of the shortcake batter," Bertinelli said in the Food Network video for the recipe). The sugar is stirred in and the mixture is set aside.
For the cake, the wet ingredients of unsalted butter, sugar, vanilla extract, an egg, and whole milk are blended in the mixer and the dry ingredients are added.
The batter is spooned into the greased baking dish and the cream cheese topping is spooned decoratively on top ("All around in little dollops" and then using a spatula, "go back and forth through [the dollops] and it makes it all pretty." Place into a preheated 350-degree oven for half an hour.
For the berry topping, combine the berries with sugar and the lemon juice, and orange zest. Toss together and set them aside in the refrigerator for "about an hour." Bertinelli recommends "gently stirring occasionally" so that "all the sugar is dissolved and the mixture is juicy."
The cake, once cooled, is cut into squares and then served with the citrus-infused, sweetened berries. The Emmy award-winning television host suggests kicking it up a bit with a dollop of whipped cream.
What Bertinelli's Food Network fans had to say
The cheesecake-like cake was a hit with reviewers on the food site.
"Valerie, This is one to remember. Thank you for the details. So perfect. Love your show. Always on point. Continue to Shine," said one home cook.
Another reviewer said, "Oh this was very good!!!! The cake wasn't super sweet which made it even better!!! The cake alone is good, but topped with berries and cream made it even better! Thanks, Valerie!!"
A fan of Bertinelli's expressed their reluctance to make the dessert because "there will be fistfights over seconds!"