'Valerie's Home Cooking': Valerie Bertinelli's Hit Food Network Show Is Back With a New Season – and Some Very Special Guests
It's happening today! The new season of 'Valerie's Home Cooking' premieres on Food Network, and Valerie Bertinelli has some very important guests.
Since 2015, Valerie Bertinelli's popular Food Network show Valerie's Home Cooking has had a home on the cable channel.
It's still going strong and its twelfth season premieres, fittingly, on Mother's Day with a couple of very special guests.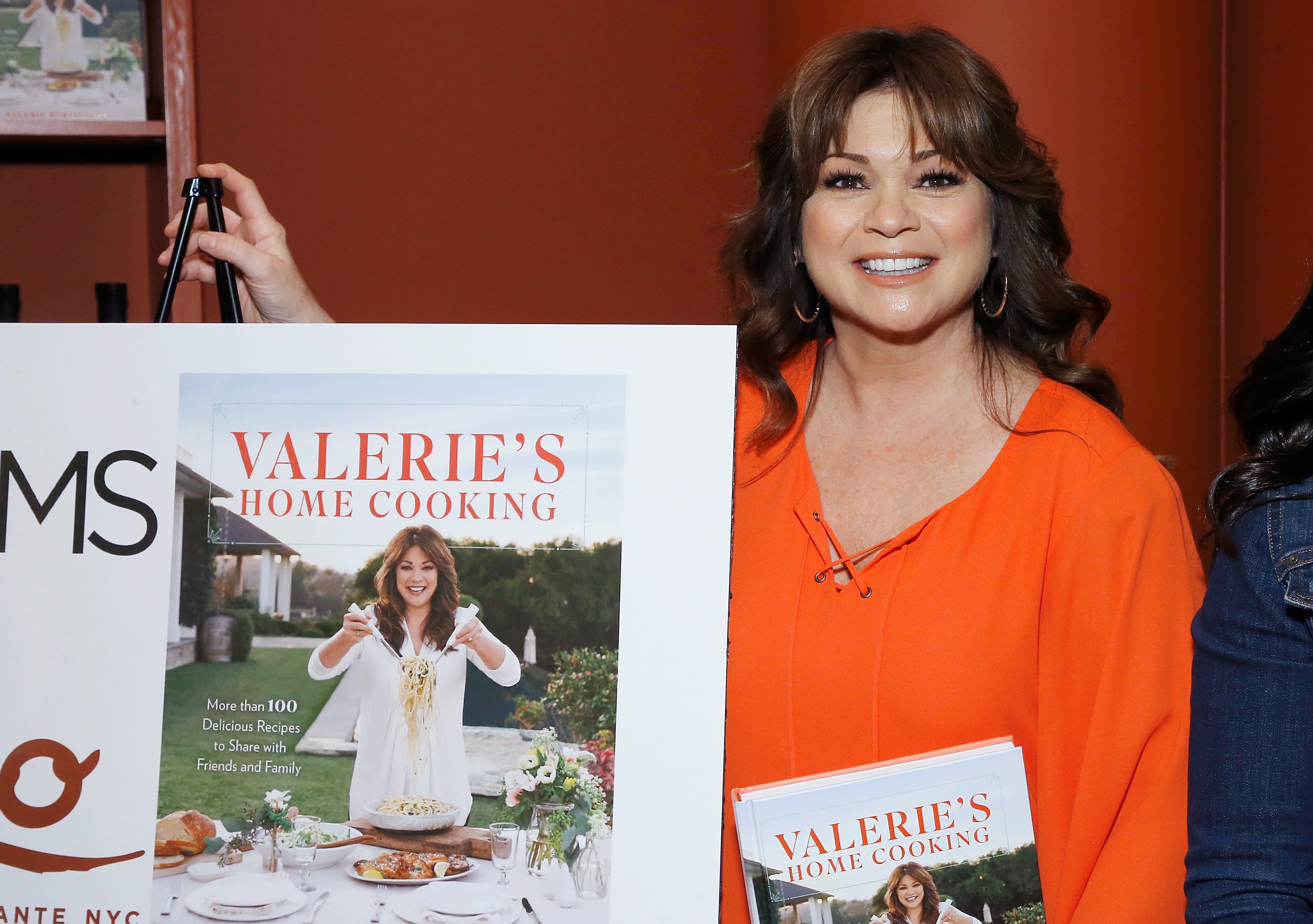 Bertinelli has won 2 Emmy Awards for 'Valerie's Home Cooking'
Bertinelli has been an actor from a young age and is most famously known for her years-long role as Barbara Cooper on CBS' One Day at a Time. When the former Hot in Cleveland star began her television foodie career, she admitted that she struggled greatly with imposter syndrome.
So for Bertinelli to have won two Emmy awards for her Food Network show was an incredible validation.
"My whole life, I've had this imposter syndrome," she told Parade. "Winning my Emmys chipped away at that a little bit. I'm in a world where people make fun of actors trying to get into the cooking world. I find so much enjoyment in cooking. To be accepted and have people like the show and have it win Emmys, it's incredibly satisfying."
Bertinelli has been cooking from a young age
As she told Parade, "I've been [cooking] longer than I've been acting."
"My love of cooking started early," she recalled. "I remember being six years old and sitting in my Aunt Adeline's basement watching my Nonnie fry up bread. She asked me if I wanted cheese or jam on it, and to know that you could take one ingredient and change it—that it could be sweet or it could be cheesy—really intrigued me. That stuck with me."
Clearly, for the actor, cooking has always been a family affair. And she'd like to assure viewers that no matter their cooking ability, it can be a fun, unintimidating experience.
"Watching my mom come up with amazing dinners in her kitchen every day—without a microwave—and seeing the art that went into it, that's what started my lifelong love affair with cooking," she said.
'Valerie's Home Cooking's new season starts Sunday
The twelfth season of Valerie's Home Cooking premieres today on Food Network.
Bertinelli posted about it on her Instagram account: "Guess what!! The new season premiere of Valerie's Home Cooking is back on @foodnetwork this Sunday!!! I'm so excited to show you all of the delicious new recipes, and the weather is warming up."
And, she announced her menu for the episode, plus some very special guests: her son Wolfgang and his girlfriend Andraia Allsop.
"I'm hosting my son @Wolfvanhalen and his lovely girlfriend @andraia.allsop over to the house and making it an outdoor affair with plenty of food!
"I'm cookin' my Pickle-Brined Fried Chicken Sandwiches with Pickle Slaw, an Onion Ring Wedge Salad with Homemade Ranch Dressing (NOT #overdonionrings) and, for dessert, Movie Theater Bark," she posted. "It's gonna be so much fun, and I hope you tune in! This Sunday, May 9th, at 11:30 am on @foodnetwork!"