'The Vampire Diaries': Ian Somerhalder Made An Estimated $40,000 Per Episode
The Vampire Diaries hit the CW network in 2009 at the height of vampire mania. Its serialized storylines and tense drama made it an instant hit. It far outlived any fad, spawning two sequels and nine seasons before concluding in 2017. As the show grew in popularity, the young cast was skyrocketed to star status almost overnight. While steamy teen drama actors becoming phenomenons is nothing new, arguably the most established actor at the beginning of The Vampire Diaries, Ian Somerhalder, did amazingly well for himself over the 171 episodes of the show.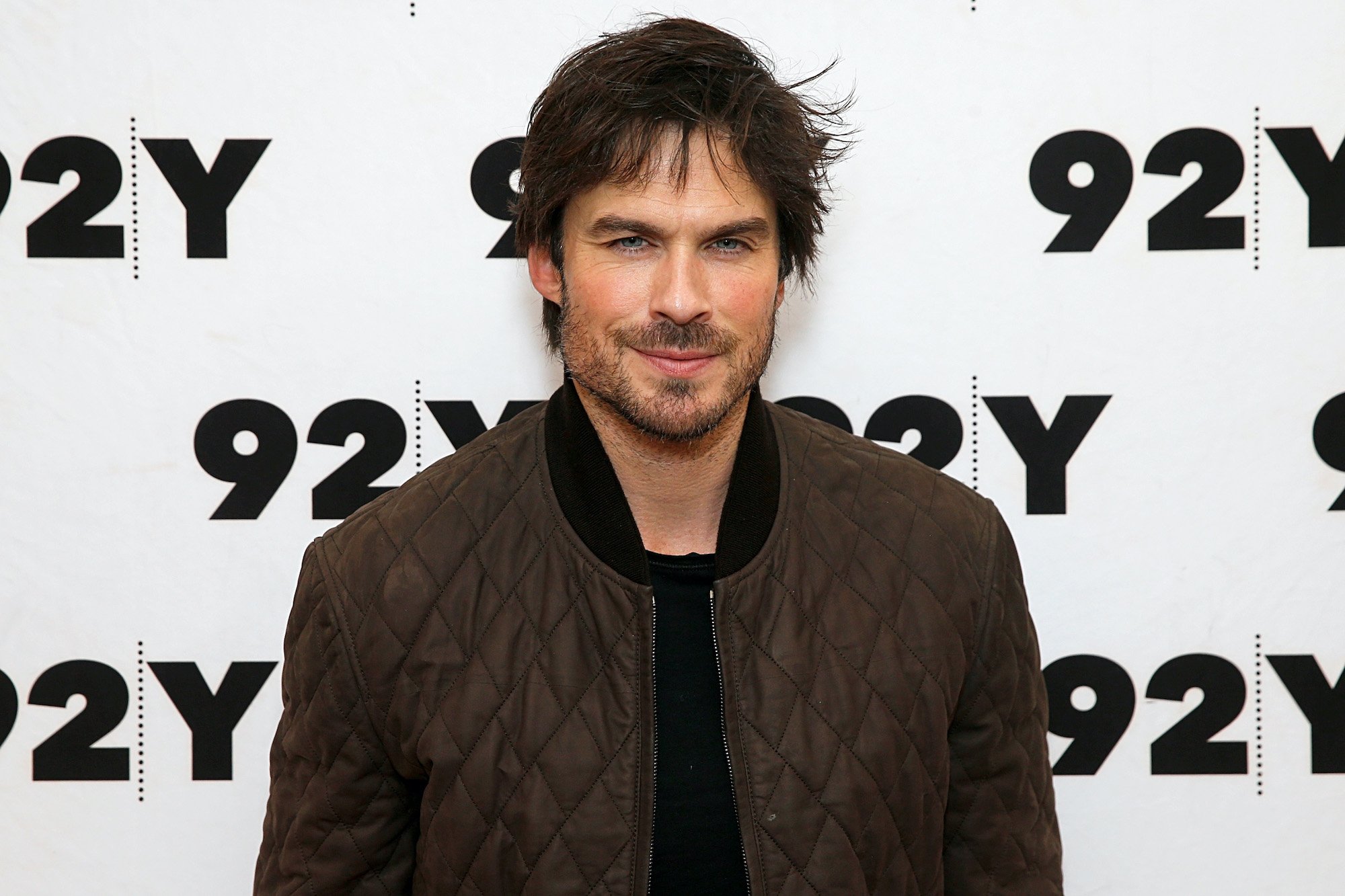 Who is Ian Somerhalder?
Somerhalder is among the oldest of the cast of The Vampire Diaries. He was born in 1978 in a small town in Louisiana. As a child, he was interested in drama and participated in local clubs. According to IMDb, he started doing part-time modeling work at 10-years-old and pursued it throughout his youth. At 17, he decided acting was his calling and moved to New York to study his craft.
By 2000, he had been grinding his way up through odd acting jobs for years and started to land real roles. Cast in The WB's Young Americans, a very brief Dawson's Creek spinoff he quickly found his career accelerating with several movie roles. His major breakthrough would come in 2004 with his portrayal of Boone Carlyle in Lost. Though his character only survived the first season, he was a fan favorite and brought back repeatedly through the run of the show.
Damon Salvatore
In 2009, Somerhalder's career would drastically change after being cast as the iconic vampire Damon Salvatore in The Vampire Diaries. His character was instantly a hit as the irreverent foil to brooding brother Stefan, played by close friend Paul Wesley. Though Somerhalder surely knew The Vampire Diaries would be a positive move for his career, no one imagined how successful the show would be.
The show was an immediate hit, gaining an 84% audience score on Rotten Tomatoes. Though critics weren't quite yet sold on the show, even its premiere was the biggest hit that the CW had ever had at that time. Damon was an integral part of the show and the producers were willing to pay big to make sure he was in for the long haul.
What did Ian Somerhalder make on 'The Vampire Diaries'?
By the end of season nine of The Vampire Diaries, Somerhalder was earning $40,000 each episode according to Celebrity Net Worth. Unlike some young celebrities who rise to fame quickly, he kept working. His appearance in 2019's V-Wars was a huge hit with fans and critics but was axed by Netflix surprisingly after season one. According to a statement that Somerhalder put out on Instagram shortly after the show's cancellation saying "V-Wars is NOT DONE. There is life for Dr. Swann and this incredible story."
Even for making the kind of money he did from The Vampire Diaries, Somerhalder has amassed quite a fortune between him and his wife, Nikki Reed. Reed is an actor that fans of the vampire genre may recognize as Rosalie Hale from The Twilight Saga. As a couple, the two have a net worth of around $12 million. They are both very passionate about charitable causes, which has been the bulk of Somerhalder's focus more recently.
In 2010, he founded the Ian Somerhalder Foundation to attempt to make a difference after helping with cleaning and repair efforts after both Hurricane Katrina and the Deepwater Horizon oil disaster. While his foundation's work varies greatly, its mission statement is "The Ian Somerhalder Foundation works to empower, educate and collaborate with people and projects to positively impact the planet and its creatures."
The foundation and other charitable works spearheaded by Somerhalder have had a huge impact on the lives of many people. His appearances on-screen touch the core of millions of people. Fans haven't seen the last of Somerhalder, who is quickly forming a legacy beyond mere fame and fortune.