'Vampire Diaries': Ian Somerhalder Tanked His Audition and Had to Re-Test
The Vampire Diaries is a supernatural TV show that is considered to be a classic of the genre. Even though the show is no longer on the air, it continues to earn thousands of fans each year, who binge-watch episodes on a regular basis. One of the show's stars, Ian Somerhalder, has become a massive celebrity in the years since the show first aired, and even though he has gone on to work on other projects, he is best known as the sultry vampire in The Vampire Diaries. Still, Somerhalder wasn't always a shoo-in to snag the juicy part — and as he once revealed, he failed massively at his initial audition for the role. 
When did 'The Vampire Diaries' debut?
The Vampire Diaries first debuted on television in 2009. Out of the gate, it earned many comparisons to the Twilight films, considering that the series was based on some popular books. Still, The Vampire Diaries eventually gained acceptance by a wider audience, with fans of all ages gravitating to the dark, romantic show.
The show followed the life of Elena Gilbert, played Nina Dobrev, as she settles into a mysterious town and eventually finds love with a vampire. Her romance is complicated by her vampire love's brother, and the three went on to become embroiled in an epic love triangle.
The Vampire Diaries ran for eight seasons, eventually concluding in early 2017. A full-blown media empire has sprung up around the characters and situations in The Vampire Diaries, and fans now have a wealth of materials to enjoy, from comic books to novels and web videos. 
Ian Somerhalder is best known as Damon Salvatore
The Vampire Diaries starred a wide variety of talented actors, from Kat Graham to Paul Wesley. One of the most buzzworthy stars was Ian Somerhalder, a smoldering actor who had worked as a model in the early days of his career.
After starting out as a teenage model, Somerhalder began acting in various TV shows, including a spinoff of Dawson's Creek. In the early 2000s, Somerhalder got his big break when he landed a role in the show Lost. 
Until 2009, Somerhalder was best known to viewers as Boone Carlyle in Lost. However, once he was cast as Damon Salvatore in The Vampire Diaries, his star really began to rise. His acting on the show received special recognition from critics, while fans responded to his haunting good looks. Even though he has since appeared in shows like V Wars, Somerhalder remains best known as the conflicted vampire with a heart of gold, Damon Salvatore. 
Ian Somerhalder bombed his 'Vampire Diaries' audition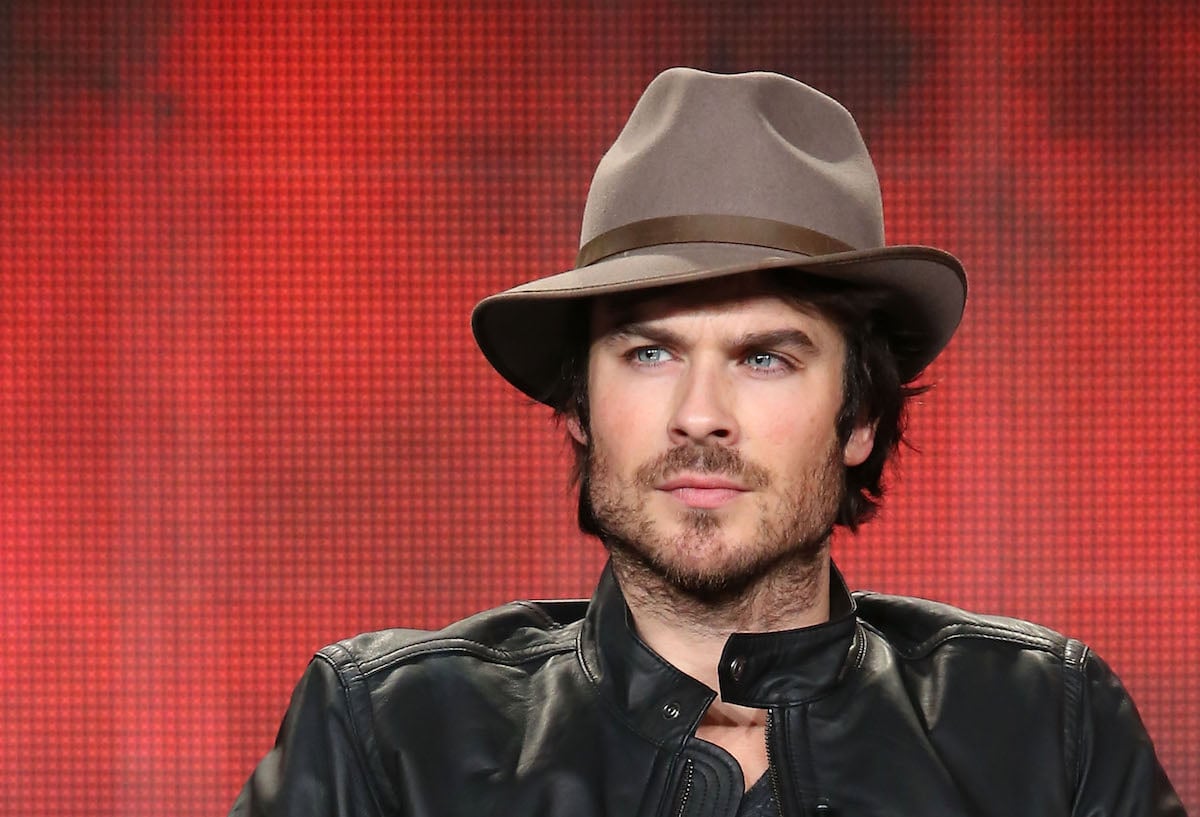 Auditions can be notoriously difficult for actors. Besides being put on the spot, actors must give their interpretation of the character that they are brought in to portray — and oftentimes, their vision for the role can be different from what the director has in mind. In the case of Ian Somerhalder's audition for Damon Salvatore, it was a crazy combination of caffeine and energy that made his initial audition go so terribly.
Somerhalder later revealed that he "bombed" his audition for the role of Damon, citing "too much coffee" as a probable cause. "I had to go back and re-test," Somerhalder stated. "I went in and did it and oddly enough, ended up getting the call. But it was after 10 days of virtual hell." Fortunately for fans, Somerhalder's nerves had settled enough by the time filming began for his character to ultimately become one of the most beloved in television history.