'The Vampire Diaries': Did Nina Dobrev and Kat Graham Get Along?
Since 'The Vampire Diaries' ended in 2017, behind-the-scene truths are coming out. So, are Nina Dobrev and Kat Graham real-life friends?
After 171 episodes and eight successful seasons, The Vampire Diaries has made a place for itself in TV history. The show brought the book series to life and produced iconic relationships. 
But since the series finale in 2017, more behind-the-scene truths are coming out. For instance, there's been plenty of talk about friends and frenemies. So, are The Vampire Diaries BFFs Nina Dobrev and Kat Graham friends in real life or just on the show?
Kat Graham and her role on 'The Vampire Diaries'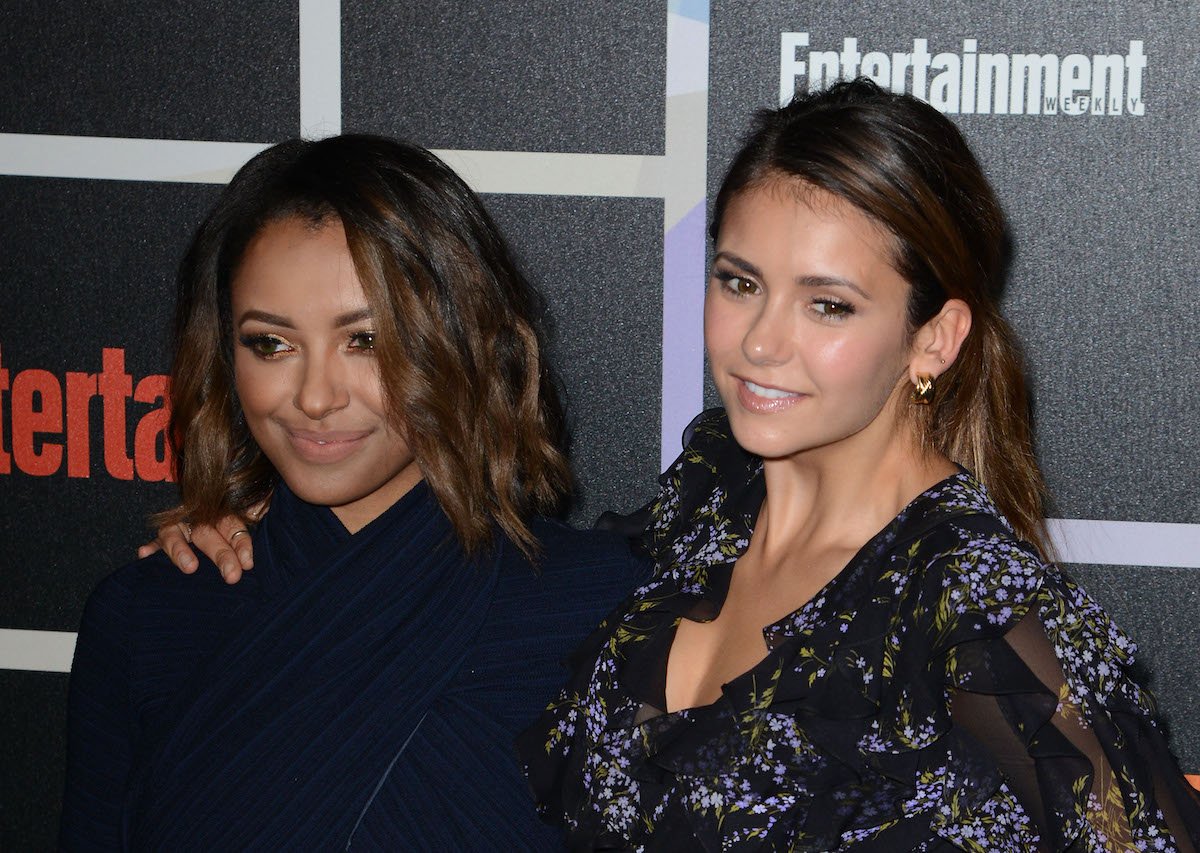 There isn't a TVD fan who doesn't know Kat Graham. But before and since her star turn as Bonnie Bennett, the actor has made a mark for other projects. Notably, she has played Jada Pinkett in All Eyez on Me, Samantha Sutherland in How It Ends, and Demyra in Cut Throat City.
In TVD, Bonnie begins as mainly Elena's best friend. She's kind of shy and quiet. But she really starts to grow into a dynamic and empowered lead as the series progresses. The story reveals she's a powerful witch with unbelievable magical capabilities stemming from generations of Bennett witchery. 
She's protective of her close friends and even saves and protects people she finds evil (Damon) out of loyalty to her friends. And when it comes to love, well, there isn't a character more passionate, caring, and fiercely faithful than Bonnie Bennett. 
Nina Dobrev and her role on 'The Vampire Diaries'
The Vampire Diaries wasn't Nina Dobrev's first big role. In fact, she was famous for playing Mia Jones on Degrassi before catching another big break as Elena/Katherine on TVD. 
She has since earned attention for performances in The Perks of Being a Wallflower, Let's Be Cops, The Final Girls, and xXx: Return of Xander Cage. 
But on TVD, she played Elena Gilbert, a normal, semipopular teen. She had a younger brother, her BFF Bonnie, an aunt who took care of her, and two loving parents who lost their lives. 
She spends most of the series in a love triangle with the Salvatore brothers, Damon and Stefan. And she fights alongside her friends and family to protect locals from evil supernatural beings invading Mystic Falls. Then there's the evil that takes over her own group of friends, as they all go back and forth between vampirism and all the challenges that come with it.
Their close relationship isn't just for the show
The two The Vampire Diaries stars aren't just playing best friends on the show. Kat Graham and Nina Dobrev are best friends in real life, too. It seems eight years of working together brought them closer than ever rather than pushing them apart. 
According to OSSA, the two actors liked each other from the beginning and only grew closer. They posted photos on social media showing time spent on and off the set together, like Dobrev's 2015 Instagram post of the two goofing off and laughing.
Following Dobrev's TVD exit before its finale, Graham said of her friend: "It's very bittersweet. We're all family, you know, and you always want to stay together forever. But everyone has their journey, and all you can do is wish them well and support them."
With that being said, Dobrev and Graham more than get along. They remained best friends even after their hit show ended. In fact, most of the co-stars are still friends. They can be seen on their social media getting together, reminiscing about The Vampire Diaries, and taking lavish vacations together.