'Vampire Diaries': Paul Wesley Is Not the Only Co-Star Who Had Drama With Nina Dobrev
The Vampire Diaries followed the supernatural love triangle between teenager Elena Gilbert and vampire brothers Stefan and Damon Salvatore. But behind the scenes, there was quite a bit of drama going on with the actors who brought those characters to life: Nina Dobrev, Paul Wesley, and Ian Somerhalder.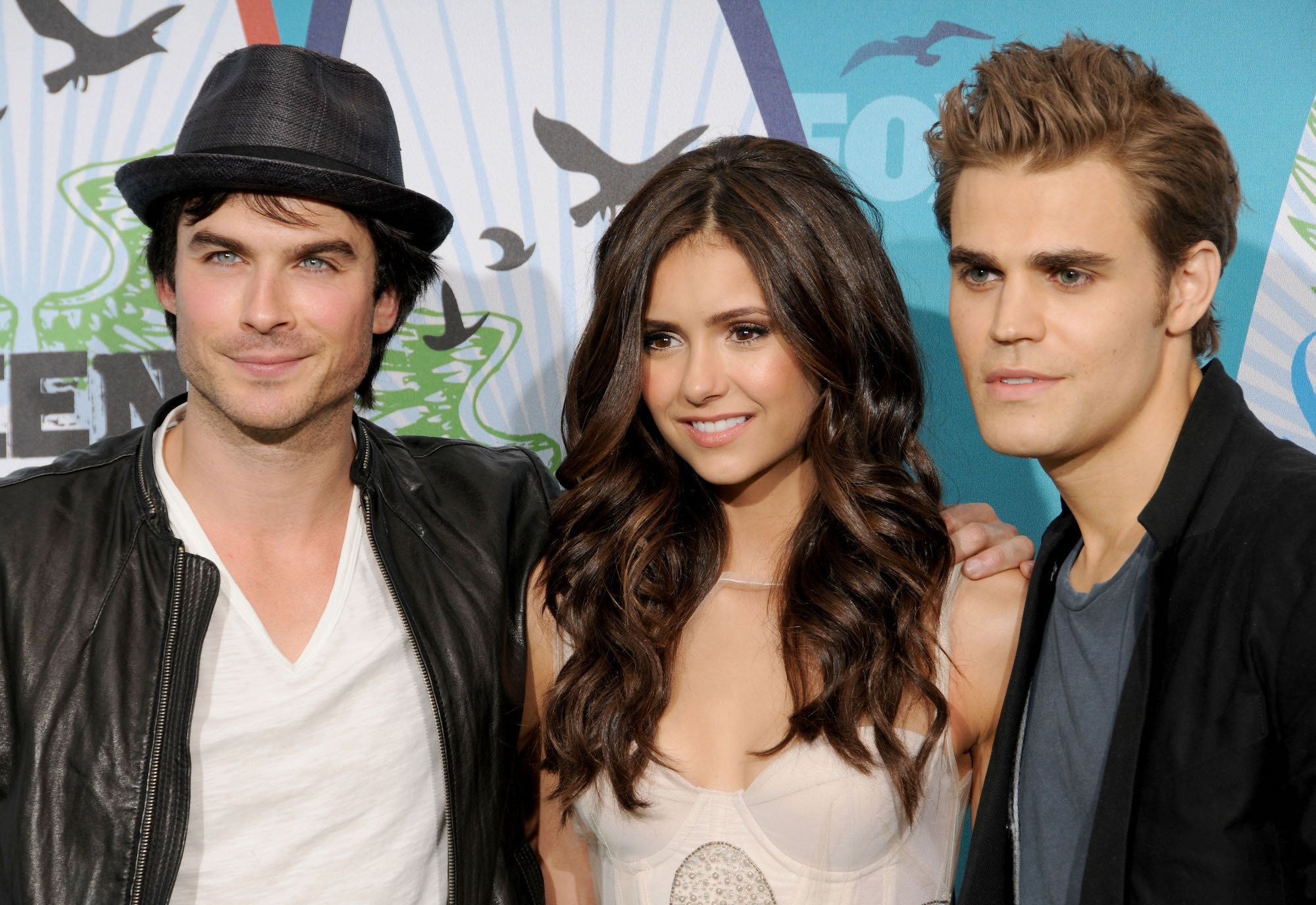 Nina Dobrev admitted she and Paul Wesley didn't get along on set
The on-screen chemistry between Elena and Stefan on The Vampire Diaries was so obvious that fans started wondering whether Dobrev and Wesley were dating in real life. However, the truth of the matter was they didn't get along at all during the first few seasons.
In 2019, Dobrev explained on the Directionally Challenged podcast that at the beginning of The Vampire Diaries she respected Wesley. But she didn't like him.
"I remember everyone would walk up to me after the show aired, and they'd be like, 'Are you and Paul dating in real life?' Everyone thought that we had such good chemistry," Dobrev said. "I realize now that there's a fine line between love and hate, and we despised each other so much that it read as love. … We really just didn't get along in the first five months of shooting."
Paul Wesley confirmed he 'totally clashed' with Nina Dobrev
Not long after Dobrev made her comments, Wesley backed up her claims during an appearance at the 2019 Television Critics Association summer press tour.
"I think the point that Nina was making, and I'll totally back her up on this, is that we totally clashed [the] first couple years in terms of just getting on each other's nerves," he said, according to Us Weekly.
Wesley believes that one of the reasons he and Dobrev didn't get along at first was because they were spending way too much time together.
"I think sometimes when people work together nonstop, do press nonstop for years and years on end, you're just — you don't appreciate the person that's in front of you. You're like, 'Oh, you know, I'm exhausted and tired,'" he explained.
Dobrev had drama with another 'The Vampire Diaries' cast member
Dobrev didn't get along with Wesley at first, but she found love with Somerhalder — at least for a while. The actors started dating in 2010 and eventually went public with their romance two years later. Engagement rumors swirled for a while, but by 2013 they had called it quits.
Just a few months after the breakup, Somerhalder moved on with Nikki Reed. They confirmed their relationship in 2014 and got married in 2015. Despite getting an invite to the wedding, Dobrev didn't attend. According to one insider, things got awkward between the exes.
Did Nina Dobrev leave 'The Vampire Diaries' because of Ian Somerhalder?
Dobrev ended up leaving The Vampire Diaries after season 6 concluded in May 2015, and one insider claimed that Somerhalder was to blame. According to Nicki Swift, Dobrev didn't want to return for season 7 because she "couldn't stomach working with Ian again and refuses to be on set with her former flame."
But Dobrev and Somerhalder's co-star Claire Holt (Rebekah Mikaelson) said the exes managed to keep things "super professional."
"They kept it super professional, it never got weird," she said, while alluding to Dobrev and Somerhalder's breakup during the Not Skinny But Not Fat podcast. "They did a great job at managing that. But … for a lot of people it's really tough."
'The Vampire Diaries' stars are friends now
After Dobrev and Wesley admitted they didn't get along on set, they both also made it clear they are good friends now.
Wesley said they got a "nice, happy ending" and have "developed this wonderful friendship" that continues more than a decade after The Vampire Diaries premiered. Dobrev said they ended up "getting to a good place."
"Of everyone, I think I probably see him [Wesley] the most and hang out with him the most. We're probably the closest," Dobrev revealed. "We hang out a lot. We're really good friends. I love his wife. It's so funny how time changes everything because I never thought he would be one of my best friends."
Dobrev's friendship with Somerhalder is also still going strong, too. She said on Watch What Happens Live that her ex-boyfriend and his wife have a beautiful family, explaining that "they are happy, and so am I."
RELATED: Paul Wesley Reveals the Moment He and Ian Somerhalder Bonded for Life