'The Vampire Diaries': Stefan and Caroline Had a 'Hot and Sexy' Season Before Candice King's Pregnancy News
Season 7 of The Vampire Diaries introduced a new twist when Caroline Forbes had a supernatural pregnancy. Fans know that Candice King's real-life pregnancy was worked into the script, putting her own journey on full display. But behind the scenes, writers had to scramble and flip the Caroline-Stefan love story because of the exciting news.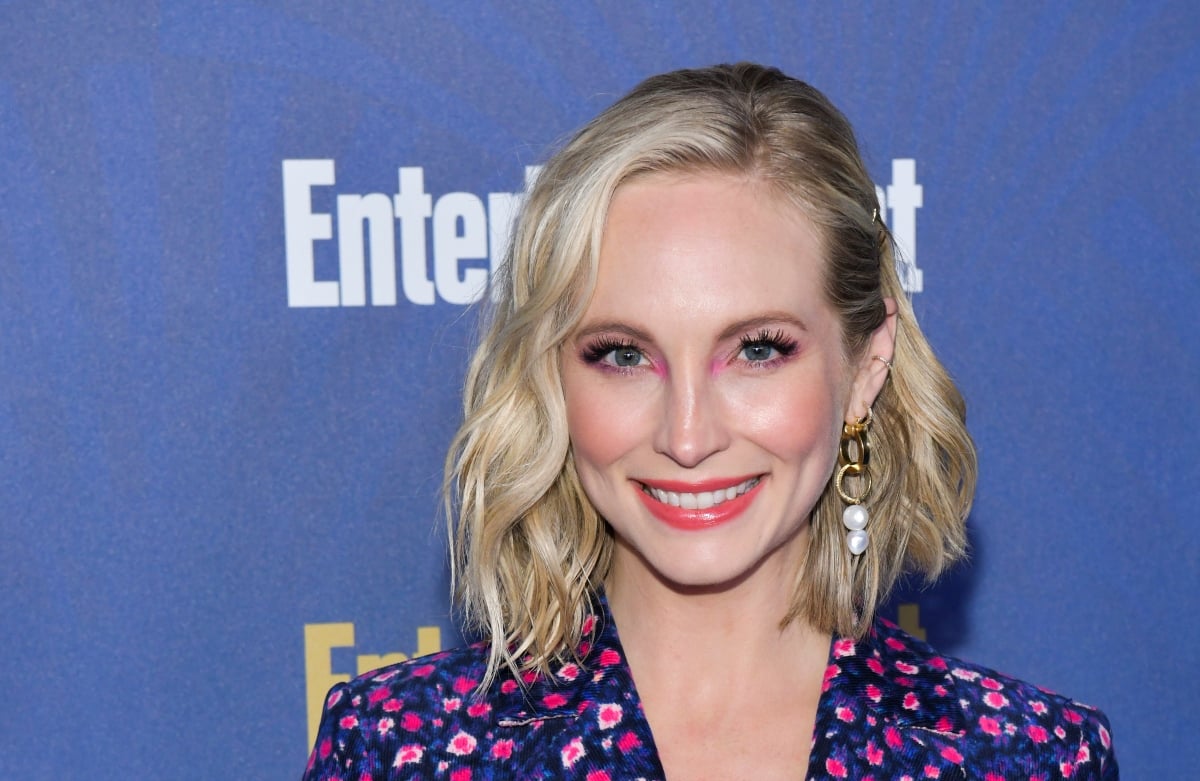 'The Vampire Diaries' boss Julie Plec changed Caroline's 'hot and sexy' storyline
It's been an eventful time for fans of The Vampire Diaries and The Originals as the cast and creative team behind the franchise reminisce with Entertainment Weekly about the series. Recently, Julie Plec and Candice King sat for a chat about season 7 and Caroline's story arc. Who knew the show had to be rewritten right before filming? King admitted she was nervous about sharing her pregnancy announcement and wanted to wait until she felt safe and comfortable. But everything turned out to be perfect timing.
Plec said she initially thought King was pranking her with the news, but she reacted with excitement once she learned the truth. Because King passed her first trimester, the writing team changed their original idea for season 7 to accommodate the expectant mom. Racy Caroline and Stefan scenes went out the window.
"When I got the call, we were a couple weeks into the story, and it was Candice and Stefan — leading lady. It's time, and it's going to be so hot and so sexy and naked. Then she called and she's like, 'I have news, I'm pregnant,' and I went, 'Oh my God!'" Plec recalled. They quickly pivoted and it worked out beautifully for the story.
Plec pitched the 'magical womb transfer' to CW execs and says 'Legacies' exists because of it
Things worked out for King because Plec and her team were already trying to figure out how to address Alaric's twin babies after Kai murdered Jo. They marinated on bringing in a stranger to approach Alaric and tell him she carried the babies, but they moved to make vampire Caroline the center of that storyline.
"We had separately come up with the story of the woman who knocks on his door and is like, 'I think I'm pregnant with your babies,'" Plec said. When she told her CW bosses about the idea to implant Caroline with Jo and Alaric's twins, she said she warned them it would be the most "bananas" thing they'd ever come up with. They loved it, and admitted she's pitched crazier ideas in the past.
Working King's pregnancy into the show fortuitously lined up with Lizzie and Josie's crossover potential with Hope Mikaelson. The Saltzman twins' birth on The Vampire Diaries and Hope's early life on The Originals paved the way for Legacies. "So, Candice's beautiful life miracle gave us a whole other show," said Plec.
King says she still wore a prosthetic belly
Despite the fact that King began season 7 after her first trimester, she still had to rock a prosthetic belly in TVD scenes. "I spent most of the season being pregnant with twins — Caroline being pregnant with twins, but I only had one baby, so I never looked pregnant enough. I'd have to wear a fake belly over my real belly to look more pregnant," said King.
She recalled wearing Spanx and a mic pack on her body, and just before heading out on maternity leave, the team told her about a three-year time jump. While she had her qualms about being full term and filming time jump scenes, King loved the idea of seeing the maternal version of Caroline.
Fans can stream The Vampire Diaries, The Originals, and Legacies on Netflix to see Caroline and the Saltzman bloodline.
RELATED: 'The Vampire Diaries': Candice King Reveals Her Least Favorite Caroline Forbes Scenes