'Vandepump Rules': Lala Kent Felt Her Father's Presence During Ocean's Birthday Party
Lala Kent from Vanderpump Rules became emotional recalling how her father's presence was felt when her friends and family sang "Happy Birthday" to her daughter Ocean.
She recounted her daughter's first birthday party, held at Jax Taylor and Brittany Cartwright's home, and the love that surrounded her.
Lala Kent knew her father's prescence would be at the party
Kent said one of her close friends sobbed as everyone gathered to sing to her daughter. "I look over, Kristen is sobbing during 'Happy Birthday,'" she recalled on her Give Them Lala podcast. Kent acknowledged it was an emotional moment but realized her friend was crying for another reason.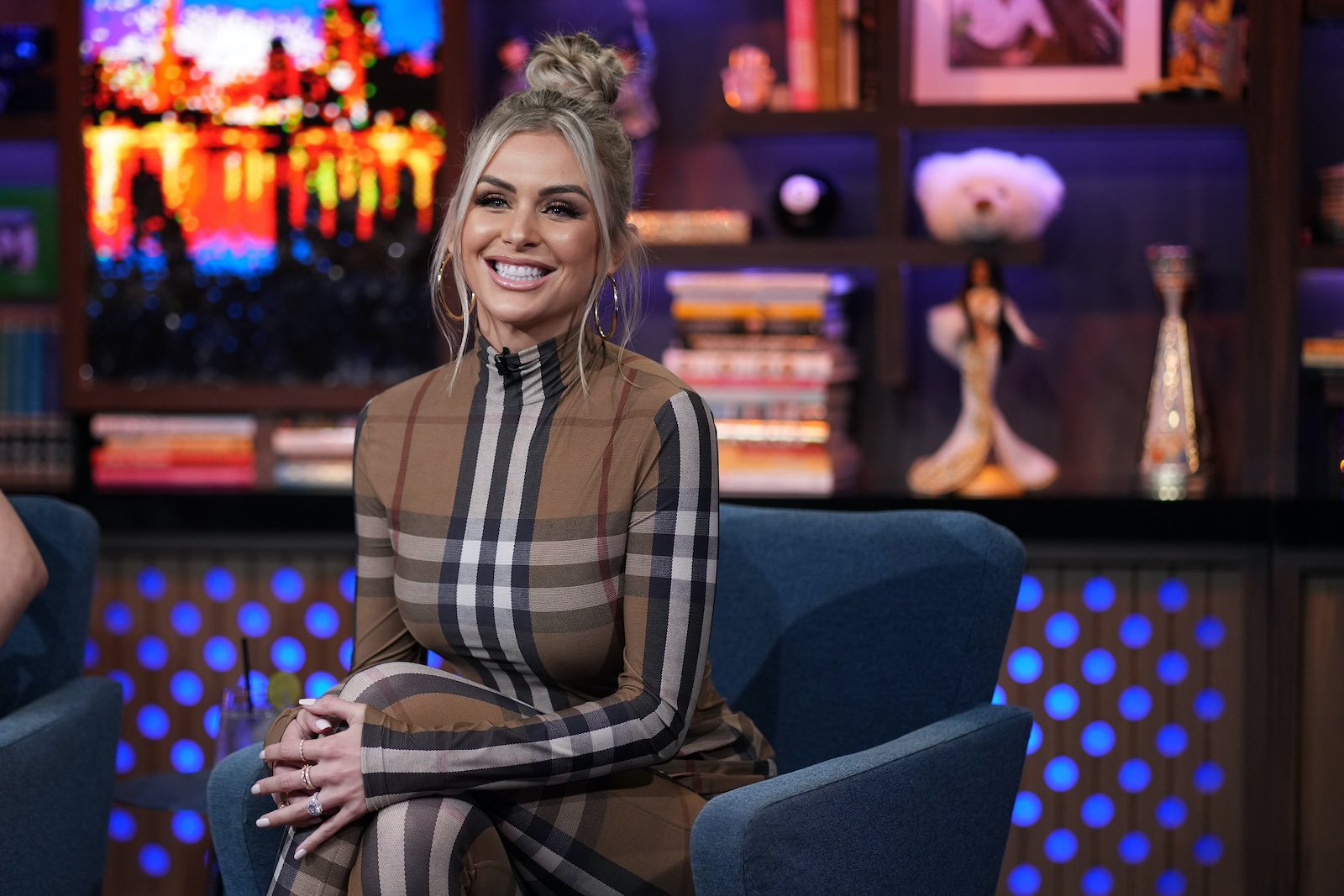 "But then later she was like, 'There was this light that came in,'" she said. "And it wasn't like coming from anywhere. It was like this random, almost like a flashlight, like an orb that came through and was surrounding Ocean that she saw. And I was like, 'Oh my God, my dad.' I believe in that stuff. But I felt it. I was like, there's no way he's not here."
Kent's father died a month after having a stroke and a car accident. Her grief after his death was documented on Vanderpump Rules, which ultimately resulted in her getting sober.
Her daughter Ocean is surrounded by so much love
Kent reflected on the massive changes she's experienced since her daughter's birth. She broke off her engagement to Randall Emmett and said she worries about her daughter coming from a broken home. But she said her daughter is so surrounded by love, nothing is "broken" in her life.
"The room was full of so much love," she recalled. "And there's so many times where I think, my poor kid, she's already in a quote-unquote, and it may just be in my head. In a broken home. And in that moment when I was looking around … my kid is not in a broken anything.
"Look at the amount of love that she's surrounded with," she observed. "The men in her life who are there. You know, Beau (Clark), my little brother. These men who love and adore her. She's going to grow up with that. She's going to grow up with amazing women. My kid is are going to be fine, right?"
Some Vanderpump Rules noted how Emmett celebrated Ocean's birthday with his daughters, but also his ex-wife Ambyr Childers, who was seen holding Ocean in an Instagram story video. Emmett captioned the video, "Ocean getting love from everyone." A few fans viewed the video as a dig against Kent since Childers was originally upset when Kent would post photos and videos with her children.
Kent and Childers eventually made peace and since her break up with Emmett, Kent said she has compassion for Childers.
The 'Vanderpump Rules' birthday party was extra special
Overall, Kent said the birthday party was filled with love. She recalled how Cartwright wanted her home to be perfect for Kent and did whatever she could to make the day special.
"Ocean turning one is bittersweet," she told People. "I can't believe how quickly the time has gone, but to see these little milestones happening in the past year has been beautiful to watch."
She added, "The best moment was singing happy birthday and watching her smash her cake. It was a birthday that was full of so much love."
RELATED: 'Vanderpump Rules': Brittany Cartwright Swapped Birthday Cake for Tequila Shots This Year (Exclusive)