'Vanderpump Rules': Ariana Madix Lost 4,000 Instagram Followers Because She Posted About Voting
Celebrities and reality personalities received backlash for discussing the election and voting on social media. Ariana Madix from Vanderpump Rules revealed 4,000 people unfollowed her on social media because she posted about voting.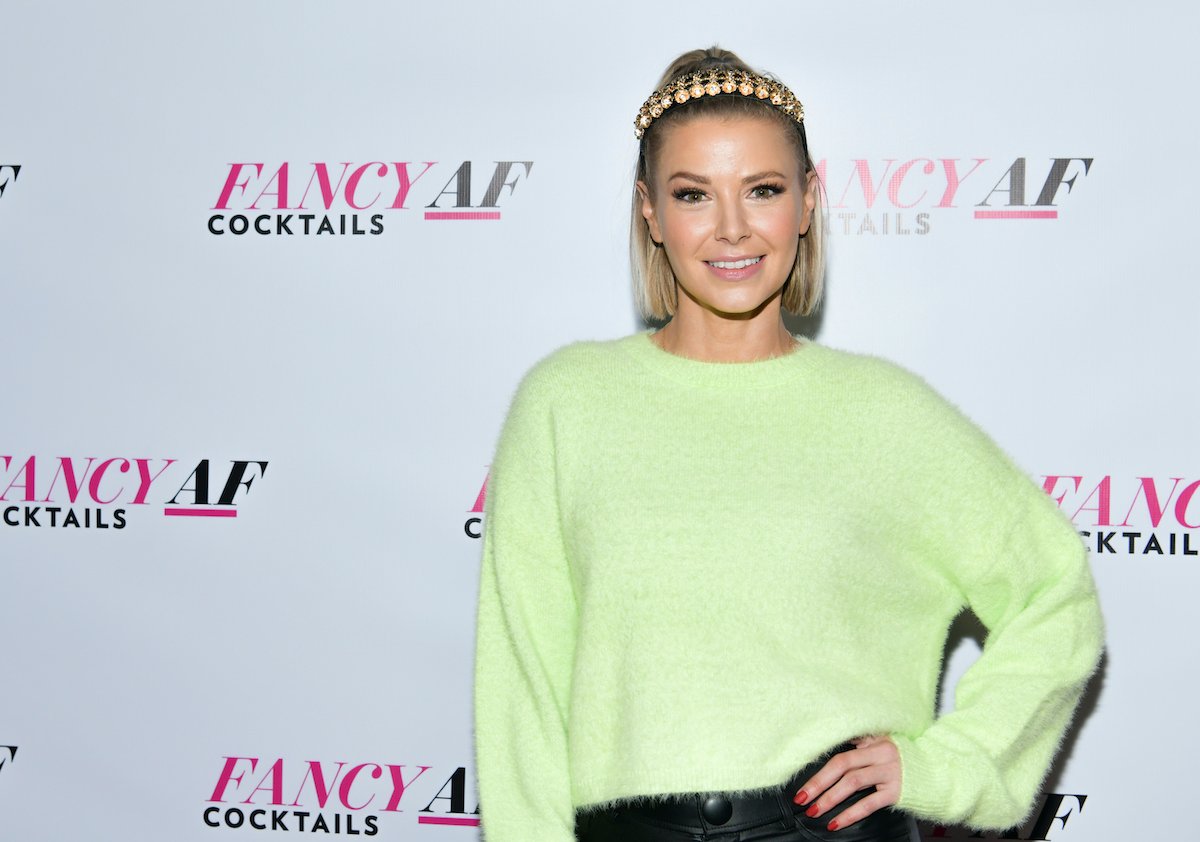 "Worth every one of them leaving seeing the voter turnout," she shared on her Instagram story. "And [people] more involved in the process. Good riddance." Madix shared a photo using a chainsaw to slice through an ice sculpture the day before election day. "Voting is power," she captioned the image. "See you at the polls tomorrow!" She received mainly positive comments, especially for the photo.
But others took serious heat in the comment section for their remarks. Ryan Serhant from Million Dollar Listing New York shared a photo of his daughter with hopeful remarks about the future.
Voting and election comments receive backlash
Serhant made a statement on his Instagram story about having to remove the photo. "I cannot believe I'm being bullied into taking down a proud photo of my daughter," Serhant wrote on his Instagram story. "I thought about just turning off comments, but I don't want any negativity out there around a photo of my baby. Or anyone's baby."
"My intention wasn't to take a side and it wasn't a political post," he continued. "We raise Zena to be a compassionate, decent, loving, and understanding human being. To be kind to all people from all walks of life, backgrounds, and belief systems. That's all."
RELATED: 'Million Dollar Listing': Ryan Serhant Says He Was Bullied Into Removing an Instagram Photo of His Daughter
"Here's the photo alone," Serhant added to his Instagram story. "Because she's super cute. And awesome. And her life is full of endless possibilities."
Shep Rose from 'Southern Charm' was outspoken about politics and the election
Shep Rose from Southern Charm has been vocal on Twitter about the election. A follower seemed to be offended when Rose joked about the Four Seasons Landscaping press conference. "I know you don't care….I may have to stop following you," the person wrote. Rose replied, "Yep. You Nailed it. Now Get the hell out of here."
He also took a firm stance against Donald Trump. "You have zero understanding of the mood of 70 million Americans who have been unfairly attacked relentlessly for the past four years as awful ppl just for supporting their president," Megyn Kelly tweeted.
RELATED: 'Southern Charm': Shep Rose Admits Everybody Was Nervous That Cameran Eubanks Left the Show
"What about his countless mean spirited attacks on literally anyone who questioned him or disagreed?" Rose questioned Kelly. "Guess that had nothing to do with it? You deserve any and all negativity due to your support of a man who proudly flaunts every ugly trait you'd teach your children to avoid."
A Twitter user asked Rose if he was working on his anger. But Rose replied, "Not with trump people. They sold their soul to satan. And I'll remind them of that every day. But you're right….Not very nice to pick on the weak and stupid."