'Vanderpump Rules': Ariana Madix Shares She Started the Show With a 'Full-Blown Eating Disorder'
Ariana Madix from Vanderpump Rules said she began the series with a "full-blown eating disorder" and revealed how she's been working through depression.
Madix said she's changed on the show both emotionally and physically. She further admitted she simply didn't eat when she first appeared on the series.
Ariana Madix said she still has tendencies toward 'disordered eating'
Madix looked back on how far she has come on Vanderpump Rules. But she also laughed when recalling physical changes she's experienced. "I also think how I've grown up grown in size," she said on pal Scheana Shay's Scheananigans with Scheana Shay podcast.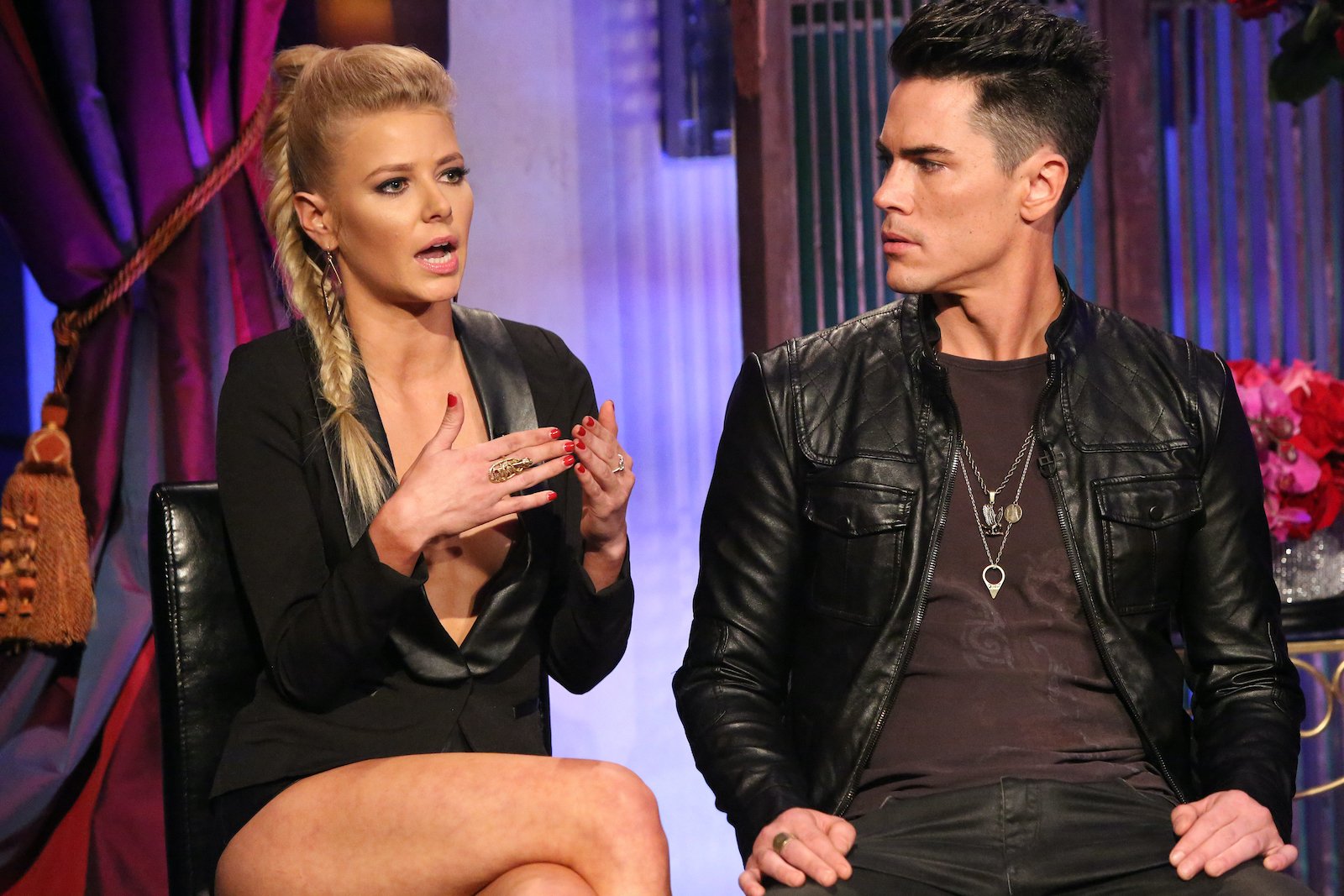 "I've grown in literal size," she added with a laugh. "But I don't care as much. I think I started the show with a full-blown eating disorder. And now I feel like I have some tendencies towards disordered eating. But at least I'm more, I think, now conscious of it. And will fight against it to be healthy, whereas in the past I was just like, 'You just don't eat.' Yeah, that was bad."
She is 'way more sure' of herself today
Madix admitted that "those things still pop up." But added, "But I think it's a lot healthier now." She was seen having a heartfelt discussion about dealing with depression with Lisa Vanderpump in previous seasons, and has continued to open up about having anxiety. On the podcast, Madix said she continues to work hard on self-acceptance and self-love.
"I think I'm way more sure of myself," Madix said. "Meaning like the good and the bad the up and the down. Like, Oh I'm sad that day? Who f***ing cares?
"It doesn't make me unworthy of being on the show or unworthy of having good things in my life because I was a b**** that one time. Get the f*** over it. That's just life. People are not perfect and don't have to worry about that all the time."
Ariana says she's been dealing with mental health issues since high school
Madix shared how she's made progress and is better at coping with depression, anxiety, and disordered eating. "But I think that recognizing it as a thing and allowing it to be what it is has definitely helped with getting better or at least dealing with it as it comes in those waves. Those ups and downs. And being in therapy and having someone to talk to about it that's unbiased."
"Because I think that probably since I was in high school, it was probably always there, a little bit under the surface," she reflected. "But I would fight against it so hard because I didn't know what to call it. And people would be like, 'Oh, you're moody today.' Or like, 'She's so negative' Or 'Ariana is a miserable person.' But actually no I'm not."
She laughed about being "B****y Barbie." And added, "But I was like, 'What are you talking about?' Like, no, I'm not. I'm not negative, I'm not miserable. And I still don't think I am either of those things. But I do think that I have certain days where I'm dealing with things and putting a name to it has allowed me to be like, that is me making separate from me. But it's there, if that makes sense."
How to get help: In the U.S. call the National Eating Disorders Association helpline at 1-800-931-2237.
How to get help: In the U.S. and Canada, text the Crisis Text Line at 741741 to reach a crisis counselor for support.