'Vanderpump Rules' Beyoncé 'Sorry': Lala Kent Teases Breakup With Randall Emmett, but This Isn't the First Time They Split
Lala Kent from Vanderpump Rules played the song "Sorry" by Beyoncé over a video showing assistants pushing a baby stroller and wheeling luggage down what appears to be a hotel hallway. The video sparked rumors that Kent and fiancé Randall Emmett have split with the next frame in Kent's Instagram story showing her straightening her crown. And while Kent hasn't made a public statement this isn't the first time the couple has had relationship drama.
Why do some fans think Lala Kent and Randall Emmett have split?
The song "Sorry" by Beyoncé is about leaving someone in the face of infidelity. The person leaving isn't sorry for walking away, which is what is playing in the Instagram story video Kent shared. In addition to her story, Kent and Emmett no longer follow each other on Instagram.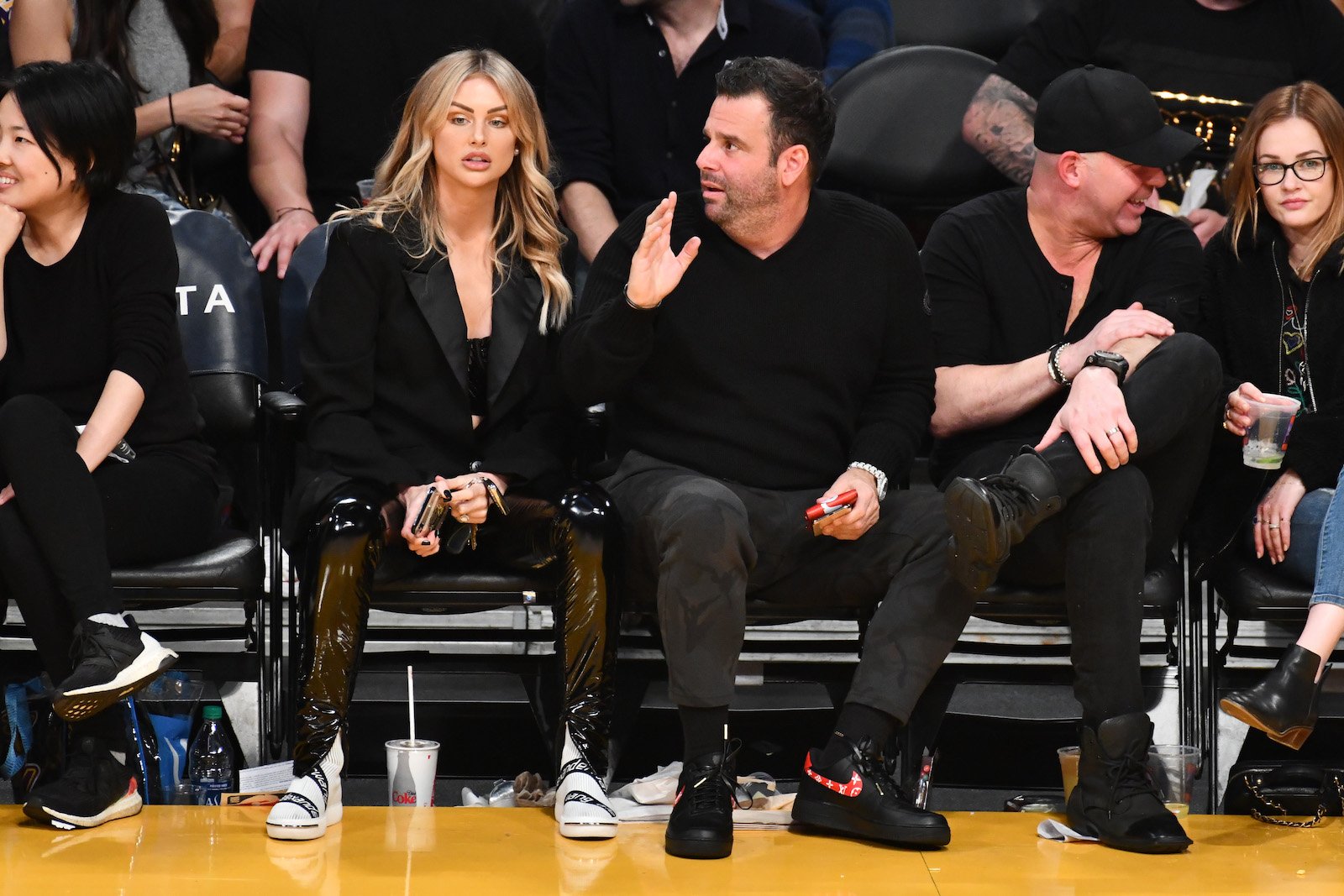 Kent also seems to have painstakingly deleted photos of Emmett with the exception of a few. Meanwhile, Emmett posted a video of his daughter gushing over Kent's book, "Give Them Lala." A few fans in the Instagram thread wondered if the video was designed to get Kent's attention and encourage her to come home. Fans in the thread also gossiped that the reason Kent left was due to alleged infidelity on Emmett's part. Also, photos of Kent are still on Emmett's Instagram. He also posted a photo with his daughter with Kent and added, "My [heart emoji]."
Has the couple broken up in the past?
This isn't the first time Kent left Emmett, unfollowed him on Instagram, and deleted photos of him. She revealed in 2020 they broke up over a fight at the grocery store.
"Because it's so petty — it's so petty — that you're gonna die," she told ET in Aug. "So, as he's checking out, just sitting there, really, I'm wheeling the cart out and filling the car up, so that we don't have four carts to load at once. Then, we go to the house and I unload all the groceries — he goes MIA. Not only do I unload the groceries, I put them away. This guy was on the boat! On a boat, waterskiing! I was so pissed."
"I was like, if you wanted a housewife to cook and clean, you got the wrong girl," she continued. "You got the wrong one. So, I archived [his pictures] 'cause I was petty. I was just petty like that. It's so stupid. It's so stupid."
They also broke up over the 50 Cent debacle
The now infamous 2019 50 Cent debacle also temporarily sent the couple to their separate corners. Rapper 50 Cent publicly demanded that Emmett repay the $1 million he was owed, which put Kent on the defense. Kent and the rapper-turned producer sparred on social media. She seemed defiant but Emmett appeared to be terrified. Emmett apologized several times and ended up in the hospital facing a cardiac health scare.
Emmett repaid the debt but then suddenly Emmett and Kent then no longer followed each other on social media. And (once again) Emmett vanished from Kent's Instagram. But then weeks later, Kent announced she and Emmett set a wedding date.  "So anyone who wants me to do anything on April 18th, I officially can't," Kent smiled in a video on Instagram. "Because that's the day I'm gonna marry, my baby!" The original wedding date was set for April 2020, which of course never came to fruition thanks to the pandemic.
So is the couple merely cooling off? Or is this split the real deal? Playing "Sorry" by Beyoncé on an Instagram video may be more telling than anything.