'Vanderpump Rules': Brett Caprioni Discusses the Special Bond He Has With Lisa Vanderpump
Brett Caprioni from Vanderpump Rules says that he's forged a sweet and maternal bond with his boss Lisa Vanderpump.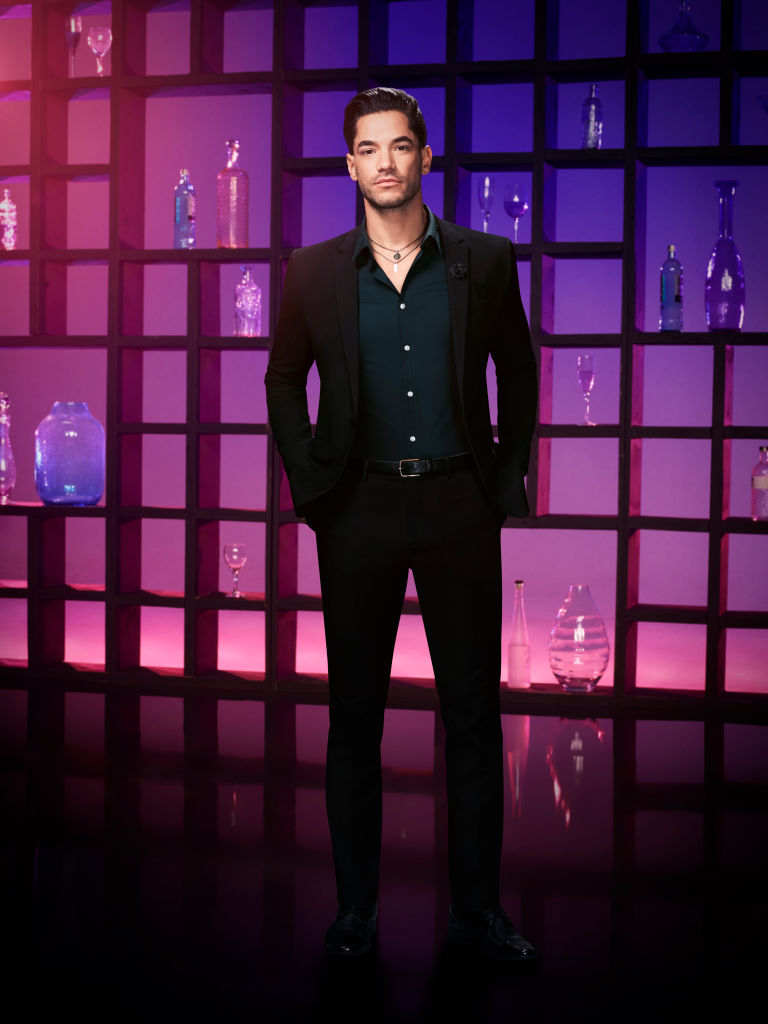 As a new cast member, Caprioni met and began working for Vanderpump before he was considered for the show. He reflected on the influence Vanderpump has had on him during the journey and how she truly cares about the people who work for her.
Caprioni also dished about his initial experience visiting Vanderpump's grand residence, Villa Rosa. Viewers have seen the lush entrance, flanked by swans, who greeted Caprioni with a hiss.
Lisa Vanderpump certainly commands a room
Viewers already know that Vanderpump has a commanding presence. But Caprioni describes what it was like when he initially met her. He first connected with Vanderpump through a friend who did personal training. During their meeting, he admitted he was familiar with her but didn't know much about her Bravo shows.
"We just talked and chatted," he recalls on the Behind the Velvet Rope with David Yontef podcast. "What I noticed about Lisa is she commands your attention, and kind of runs the room, like a CEO would or someone really important. It was an important feeling."
RELATED: 'Vanderpump Rules': Tom Schwartz Gives New Cast Members a 'Shout Out'
He also connected with her on a professional level and left the meeting feeling positive about the interaction.
He says Vanderpump genuinely cares about the people she works with
Caprioni says Vanderpump is someone who genuinely cares about the people in her life. "Just like Lisa does, she wants to know about [you], like she cares about the people she talks to," he shares. "That's something I learned quickly is she quickly acted like she gave a sh*t and really wanted to listen to what I was saying."
"And that's just a testament to the person she is," he adds. Caprioni says Vanderpump opened up about her health and fitness goals to help him design a personal training program to help her feel her best.
RELATED: 'Vanderpump Rules': Producers Share What Really Happens When Lisa Vanderpump Arrives at SUR
She then joked about having him come to her house to train her. He says he typically doesn't make housecalls. But he had equipment in his car and suggested they get started at her home. After a few training sessions, Vanderpump Rules and Caprioni's career became a topic of discussion. "She shows that she gives a sh*t which I respect about her a lot," he says. Several discussions also led to a part-time job at SUR, which later landed him a role on Vanderpump Rules.
Caprioni says he was late for his first meeting at Villa Rosa
Caprioni didn't know what to expect when he first visited Vanderpump at home. But he scrambled because he was running a few minutes late. Unfortunately he couldn't call Vanderpump because he lost cell service. "I was stuck at the gate," he recalls.
"There's like three gates to get in," he exclaims. "So when you pull up to Lisa's house, not only do you lose service, because it's up on a f**king Mount Everest, it's like three miles up on a mountain." He jokes how his car expended more fuel because it required so much more energy to chug up the hill to Vanderpump's home.
RELATED: Here's How Lisa Vanderpump Is Doing After Her 'Real Housewives of Beverly Hills' Exit
He recalls the initial meeting was early in the morning, but he was late and couldn't remember who he was calling at the gate. "Like I didn't know who was going to pick up. Was it going to be her? Was it going to be her husband?" Caprioni says. He was concerned about waking Vanderpump and husband Ken Todd too.
He also shares his first meeting with 'Hanky' and 'Panky'
Once he finally made it past the gates, he also recalls "meeting" Vanderpump's swans, Hanky and Panky. "I remember it was a sh*tty day and it was actually raining. And it was very grey out. I'm like, 'There's a pond outside, this is crazy.' And then all of a sudden I hear this hissing … and I'm like what the f**k is that? I look over and it's a f**king swan. And it's like walking over to me, and he looked pissed. And the other one was chilling."
"But I realized sooner than later that they're just the guards," he says. "You know, the doormen of the house. We got familiar really quickly. The hissing became normal, just like them saying hello to me." He's also gotten to see and interact with some of Vanderpump's other animals. too. "It's a beautiful place," he remarks.