'Vanderpump Rules' Brett Caprioni Says He's Grateful Lisa Vanderpump Knows He's a 'Good Guy Who Made a Mistake'
After being fired for past racist tweets, Brett Caprioni from Vanderpump Rules released a statement expressing that he is grateful for the support he's received from Lisa Vanderpump.
Caprioni was fired along with Max Boyens, who also was exposed for racist tweets. Stassi Schroeder and Kristen Doute were also fired for reporting former cast member Faith Stowers to the police in 2018 for crimes she did not commit. The mass firing rocked the cast and fans, leading Vanderpump to make a public statement.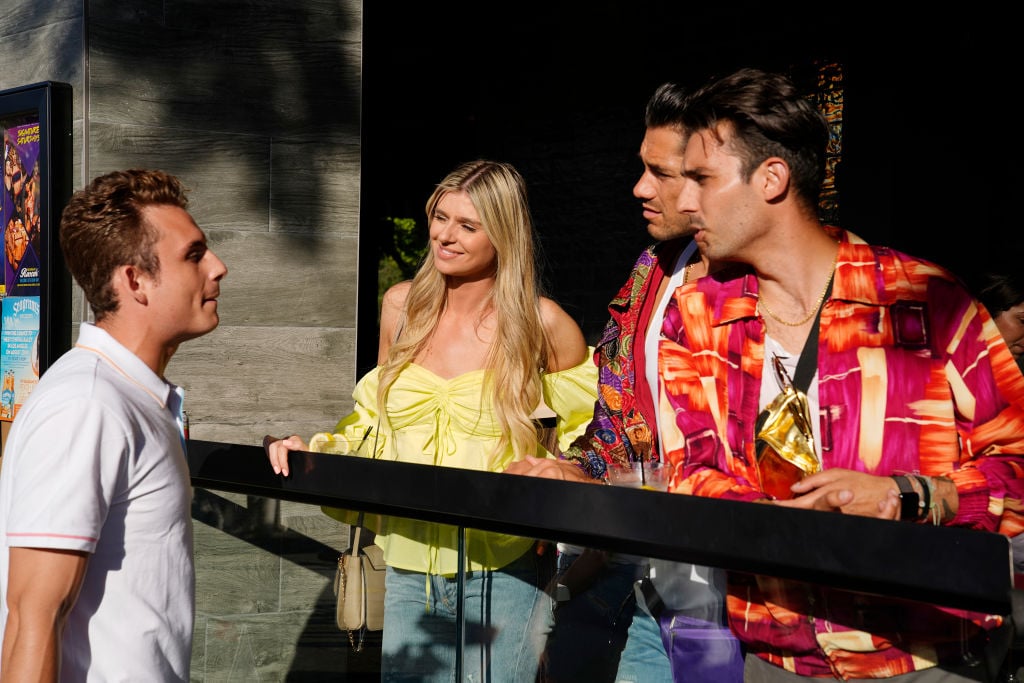 While she condemned actions from all four cast members, she still showed support. "I love and adore our employees and I am deeply saddened by some of the lack of judgment that has been displayed," Vanderpump shared in a lengthy statement on Instagram. Adding, "While you only see a fraction of our employees on the show, a specific friend group, across all of our companies, we have always been a very diverse group of people – every color, ethnicity and sexual orientation.  Most of our employees have worked for us for over a decade, and we have become a family; one that embraces and celebrates each other's differences. I am proud of the inclusive company that we've created." 
Caprioni thanked Vanderpump for her 'constant support'
Most of the fired cast members have remained silent. However, Caprioni released a statement to ET, mainly thanking Vanderpump for realizing that he made a mistake and he can learn from it.
"I appreciate Lisa for the opportunity she gave me. It all started with her. Her constant support through this journey has meant a lot to me," he shared. "She understood that I was a good guy who made a mistake. And, she also believed in my capacity to learn from it and change. For that, I will always be grateful."
ET reports that Caprioni's employment status at SUR remains unknown. Vanderpump also sustained backlash for her remarks and support for the cast. A number of people lashed out at her on her Instagram post and she eventually had to turn off the commenting option. "What an empty statement. Zero accountability taken by Lisa," one person remarked.
Caproni views Vanderpump as a mother to him
Earlier in June, Caprioni revealed on the Behind the Velvet Rope with David Yontef podcast that Vanderpump has been like a mother to him. "What I noticed about Lisa is she commands your attention, and kind of runs the room, like a CEO would or someone really important. It was an important feeling," he observed. "Just like Lisa does, she wants to know about [you], like she cares about the people she talks to."
"That's something I learned quickly is she quickly acted like she gave a sh*t and really wanted to listen to what I was saying. And that's just a testament to the person she is," he continued.
Caprioni was originally hired to be Vanderpump's personal trainer. But he also shared his career goals with Vanderpump. Eventually, this led to a job at SUR.