Vanderpump Rules' Brittany Cartwright Dishes About What Jax Taylor Is Like as a Dad – and She Has Baby Cruz's Birthday Planned (Exclusive)
Brittany Cartwright shared that she's very proud of how Vanderpump Rules alum Jax Taylor has embraced fatherhood, sharing that he's a very hands-on dad.
Cartwright recently dished about Taylor as a dad with Showbiz Cheat Sheet when she announced she is the new spokesperson for Jenny Craig's Max Up program. She loved the newfound energy she has gotten from the program in a few short days and Taylor is even considering giving it a shot. And while Taylor may be mulling over nutrition options, she said he doesn't need to change anything when it comes to being a dad to their son Cruz.
Brittany Cartwright was surprised with how fast Jax Taylor took to parenthood
Cartwright joked about knowing that fans may have had their doubts about Taylor as a dad. But she said they've been parenting their son side-by-side. What surprised her the most was how quickly Taylor embraced fatherhood. "He used to always say he wouldn't want to be home alone with the baby before he was six months old because he was too scared," she said.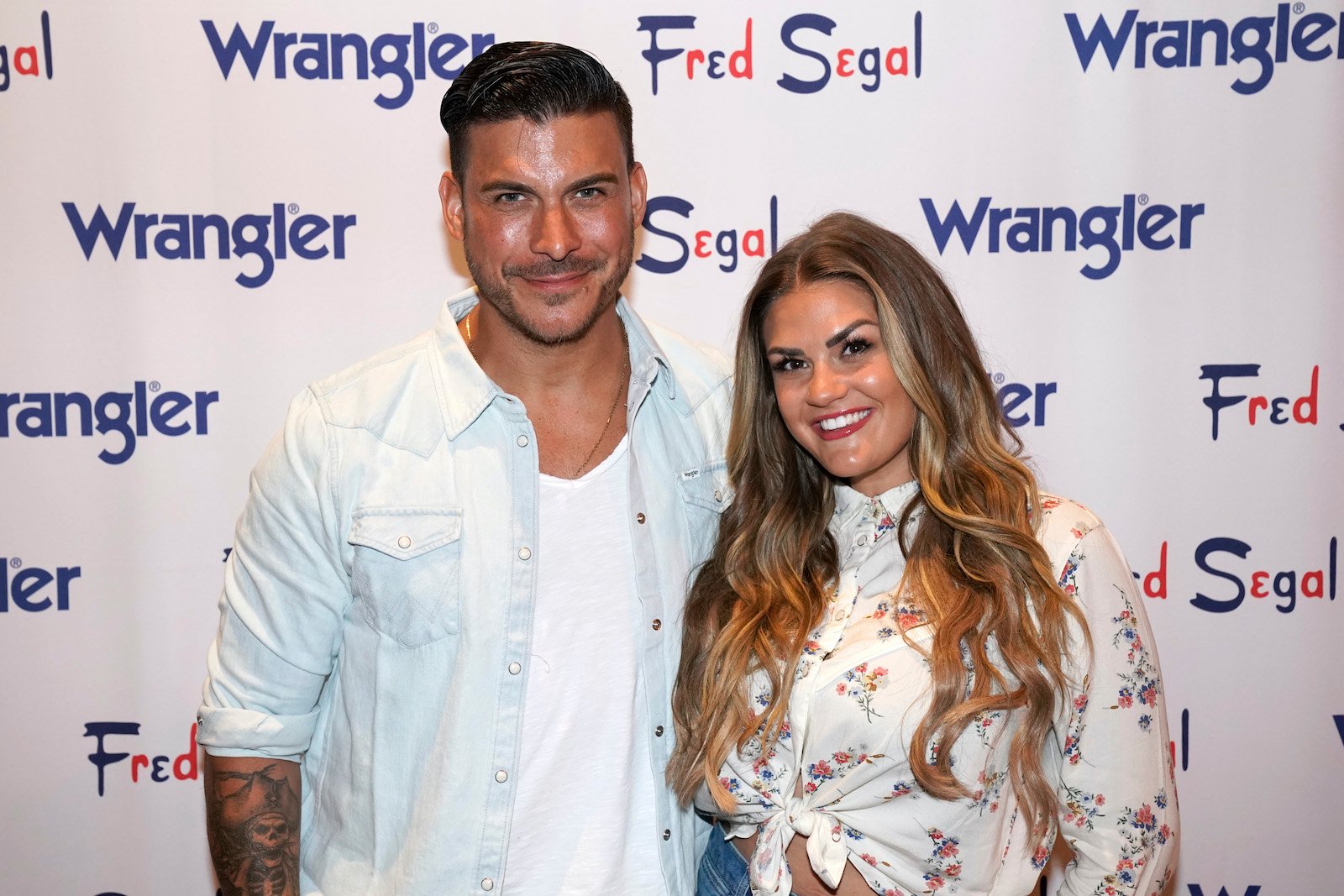 "But he got right over that stuff so fast and he just stepped in," she added. "I'll be like, 'Can you change his diaper?' I mean he'll do everything. And so quickly. It was like he learned so fast. And he did such a good job and I'm really proud of him."
Taylor has also been extremely supportive of Cartwright's weight loss journey too. "He's definitely helping me by like not snacking and not like ordering a bunch of food," she said. "And he's trying to eat healthier as well. And he's definitely saying that he might be trying the plan soon."
She hopes they move closer to family … someday
Cartwright may have been surprised with how quickly Taylor became a hands on dad, but he has looked forward to fatherhood for quite a while. "I'm so determined to be the best father that I can possibly be — because I really want to be at every PTA meeting, every soccer practice, every ballerina class. My dad was there," Taylor told Men's Health in 2018, long before Cartwright was pregnant. "I've done everything I've wanted to do, partied my brains out, traveled the world. It's time to start the next stage in my life."
He's also openly discussed the notion of leaving Los Angeles and moving closer to family, somewhere in between Kentucky and Michigan. Cartwright told Showbiz Cheat Sheet a move is possible but likely in the future. "It definitely gets hard," she said about not being near her family.
"I love my mom so much and she misses Cruz so bad," she continued. "Like she misses not being able to see him grow up. My whole family does. We always talk about maybe moving back to Kentucky one day. We still talk about it, but who knows what's going to happen? But living closer to family eventually, especially after I have more kids is something we'll probably do one day."
Brittany Cartwright already has Cruz's 1st birthday planned
Cartwright, along with other Vanderpump Rules cast members recently attended Stassi Schroeder's daughter's first birthday party. While Cruz won't turn one until April, Cartwright has the whole party planned. "I've had Cruz's birthday party planned for months already," she said. "Stassi was cracking up at me because she didn't even know what she was going to do for Hartford. And I already have everything picked out for Cruz."
"So I just think we're super excited," she laughed. "It's going to be so cute."
While she attended the party, baby Cruz had to sit this one out because he had a cold. "And Hartford's birthday was so cute. I mean, the roses and the balloons were adorable," she recalled. "The fact Cruz couldn't go I was actually devastated. But I just wanted to make sure all the babies were safe and we didn't bring his little cold."