'Vanderpump Rules': Brittany Cartwright Is Pregnant With First Child With Jax Taylor
Several of the 'Vanderpump Rules' stars are now expecting. Brittany Cartwright and Jax Taylor are the latest cast members to announce a pregnancy.
The Vanderpump Rules cast is multiplying. Brittany Cartwright and Jax Taylor just announced that they are expecting their first child. Cartwright and Taylor now join Lala Kent and Randall Emmett and Stassi Schroeder and Beau Clark in being parents-to-be.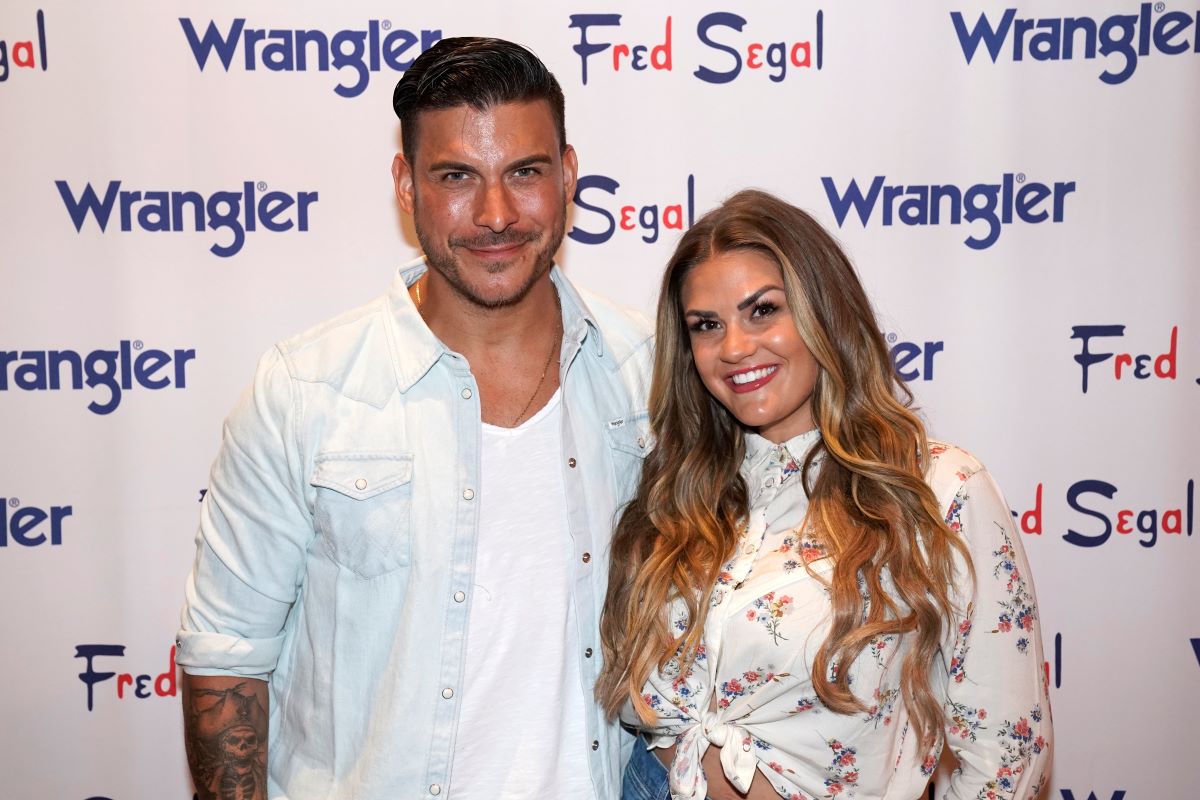 The pregnancy announcement
Taylor has been ready to have a baby for quite some time. Despite his partying ways and some past infidelities, he knew that he wanted to have kids with Cartwright.
"We've been together for four years and my whole life has been a party, so I've done everything I wanted to do," Taylor told Us Weekly last year. "I'm ready for the next step. I'm ready to have kids. I'm ready to be part of the PTA, soccer dad, soccer mom, gymnastics coach, whatever. That's my next job."
Cartwright added that the two were going to just let things happen naturally.
"I'm 30, we're ready," she said. "We're buying a house. When it happens it happens. We're not going to be very careful. We're gonna let it come with God's grace, and he'll give us a baby when it's ready."
Now, the time has finally come. Cartwright took to Instagram yesterday to announce that the two were expecting.
"Mom & Dad. The love of our lives is coming soon,"she captioned the photo of the two of them holding a sonogram.
Lots of celebrities, including Bravo exec Andy Cohen and Raquel Leviss commented on the photo, congratulating the pair.
Taylor also posted a similar photo, which garnered lots of comments as well.
"Yesssss," Clark commented on Taylor's photo. "Finally. Holding in this secret has been hard!!!!! Let's start a dad club with @randallemmettfilms."
Other pregnant 'Vanderpump Rules' stars
Schroeder may no longer be on the show, but she still has some big things in the works. She is currently 25 weeks pregnant with her and Clark's baby girl.
Kent recently announced that she was having a girl as well.
"Randall, my mom, and London went off to do their thing at camp," she said on an episode of Give Them Lala…With Randall. "They went to do archery. Rylee, my little soul sister, was like, 'I'm trying to take a bath.' She's in the bath and I'm bored so I'm like, 'I'm going to take that [pregnancy] test. So it pops up, 'Pregnant,' and I look up at Rylee and I was like, 'Do you know what this means? This means Lala is going to have a baby.' She stands up, screams, 'You're going to have a baby! We gotta tell my dad right now!'"
When they finally told Emmett, he was very emotional.
"He sobbed his eyes out, bawling," Kent said. "He was beside himself, hugging me, being like, 'Is it really happening?'"
"I was very emotional," Emmett chimed in. "I was so happy. That day was so beautiful and so magical. The way that [Lala] surprised me with Rylee, it was flawless. It was everything it was supposed to be and God was definitely shining down that day."
Kent and Cartwright have yet to mention how far along they are in their pregnancies but it looks like we will be seeing some new Vanderpump Rules babies in the coming months.