'Vanderpump Rules': Brittany Cartwright Recounts Scary ER Trip – 'My Eyes Started Swelling Shut, I Got Really Scared' [Exclusive]
Brittany Cartwright from 'Vanderpump Rules' described the allergic reaction she had right before a friend's wedding as terrifying when her eyes started to swell shut.
Brittany Cartwright from Vanderpump Rules found herself in the emergency room after she had a terrifying allergic reaction during a friend's weekend wedding celebration.
Cartwright and husband Jax Taylor shared photos on their Instagram stories of Cartwright on a hospital gurney, eyes swollen shut, but still light-hearted as they rushed to return in time for the wedding. Cartwright told Showbiz Cheat Sheet she thought that eating a small piece of kiwi is what sparked the reaction. But now she isn't sure because she's continued to break out in hives weeks after she was treated at the hospital.
Vanderpump Rules' Brittany Cartwright had a serious allergic reaction
Cartwright recounted the incident, sharing that she noticed the swelling minutes before she was supposed to join the bridal party for photos. "It was the morning of one of my best friend's wedding. I'm a bridesmaid," she said. "We're supposed to be ready for pictures at 2:00. And it is 1:45 and I'm headed to the E.R. I was trying to hold out as long as I could. I took the Benadryl and did the normal stuff to try to help with the allergic reaction."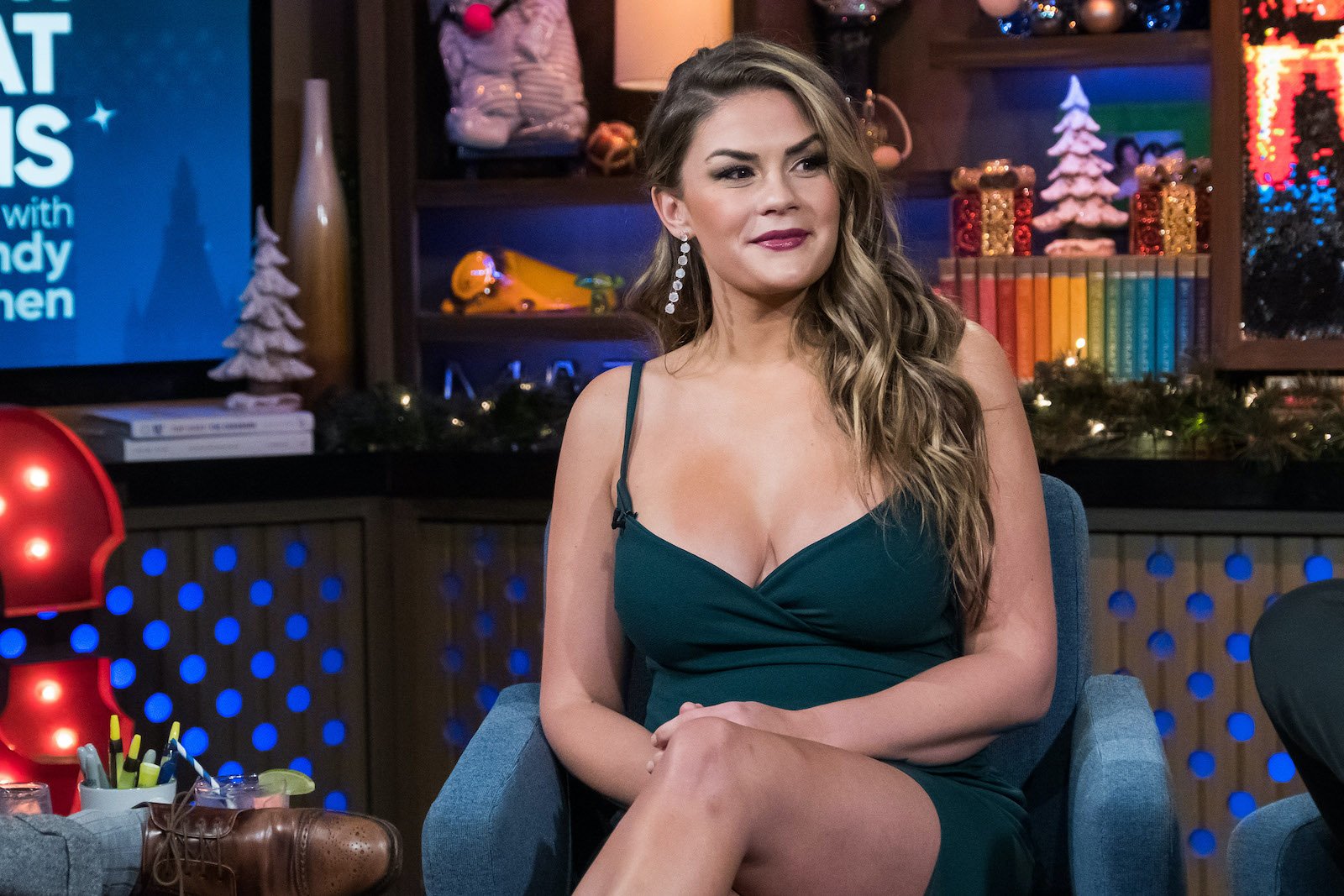 "But my arms and my feet started breaking out and then my face started breaking out," she continued. "My eyes started swelling shut. I got really scared. And for someone who doesn't normally have allergic reactions, that is terrifying. So I feel terrible for people who suffer from this because it can be painful, itchy and just not good."
Brittany and Jax managed to return from the ER in time for the wedding
In typical form, Cartwright was more concerned about disturbing the wedding flow or upsetting her friend. "I got scared because my eyes started shutting and I didn't want to freak my friend out, who was also five months pregnant and a bride," she said.
"So I was trying my hardest not to talk about it too much, but on the inside, I was freaking out," Cartwright recalled. "My mom was there watching my son. So I called my mom. It doesn't matter that I'm 33, I still needed my mom to come to comfort me. So my mom comes upstairs to the hotel room and I was just like, 'It's getting worse. It's not getting better.'"
"So I just went to the emergency room and they gave me an I.V. with all the fluids and all the prescription medicines and everything that they have. And then they put me on steroids and different things," she said.
Taylor posted on his Instagram story that the wedding weekend didn't go exactly as planned. "We are in Florida right now, currently at an emergency room," he captioned a video outside of the ER. "Yep, that's right. Brittany is in the emergency room. Things are happening. She's allergic to kiwi, we just found out." 
He joked, "She's right here. Don't worry. Everything is okay. We got our I.V. bag, we're on our way back to the hotel, and hopefully, the Patron is waiting,"
She isn't sure if the kiwi is truly the culprit
Cartwright also remained light-hearted about the incident. "Leave it to me to get an allergic reaction and end up in the emergency room on my friend's wedding day," she shared on her Instagram story. Adding, "After an IV I'm fine."
At the time she was convinced the kiwi sparked an allergic reaction. "I thought it was kiwi because I bought a tropical fruit bowl mix for Cruz," she told Showbiz Cheat Sheet. "And I had not had kiwi in years. I know some people get different allergies as they grow older or from having babies, things change. But I took a little piece of [the kiwi]."
"I thought that was [the kiwi] but now now I have no idea," she said. "Because it continued even after I came back home. So it's got to be something else going on. So I'm getting allergy tests done." Thankfully, Cartwright did not have the same, severe reaction she had before the wedding. But she plans to find out why she is still getting a few hives and itchiness.
"I've been getting [hives] on my hands, on my arms and on the palms of my hands, but I haven't had them in like two days now," she added.