Vanderpump Rules' Brittany Cartwright Is Smashing Weight Loss Goals – 'I've Already Lost 7 Pounds and I'm Super Excited' (Exclusive)
Brittany Cartwright from Vanderpump Rules admits she's shocked with how quickly she's starting to drop the baby weight, revealing she's lost seven pounds in only 11 days on Jenny Craig.
Cartwright told Showbiz Cheat Sheet that since becoming a spokesperson and ambassador for Jenny Craig's Max Up program, she's seen a huge difference in her energy level alone. Her plan is to lose at least 30 pounds. But she didn't anticipate it would start coming off so fast. "The food is so good," she said. "And I've already lost seven pounds since that photo of me. I was shocked that it's already been seven pounds. So it's like I'm doing really good and I'm proud of myself." She added, "I'm super excited" about the results she's already seeing.
Brittany Cartwright loves the food and coaching program with Jenny Craig
"Before I even started this, everybody told me how good the food was," she explained about Max Up. "And it actually is delicious. But that's something that everybody I talked to, said that the food was so good. And I'm glad that there's a private coach. It's just so easy to follow the app along with your coach. It just makes it so, so easy. You know, pop it in the microwave and you're good to go for your meal and it tastes good. So it just seemed like it was just the perfect fit for my life."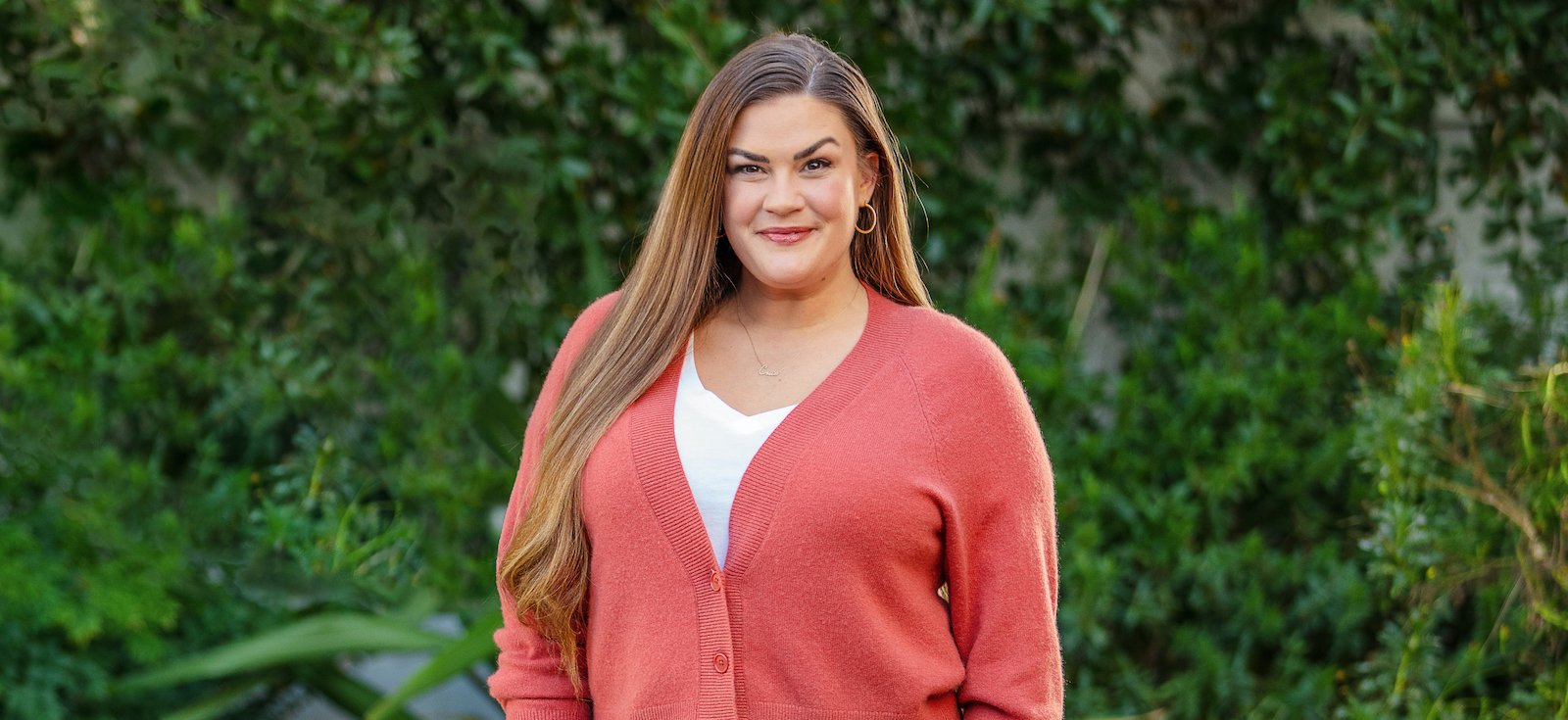 Vanderpump Rules fans know Cartwright is also an amazing cook, plus she's cooking for husband Jax Taylor and baby Cruz. "With all the meals, you can add certain things," she said. "Like you can add fruit and vegetables. I can add chicken breast as long as it goes along with your plan."
"And your coach gives you a grocery guide of all kinds of things that you're allowed to put with your meal," she added. "And it's all balanced out for you. So it's really perfect. I cook for Jax and Cruz because he's starting to eat people food. So also I still cook a lot for them."
Husband Jax Taylor is showing his support too
Speaking of Taylor, Cartwright said he's trying to curb his Taco Bell habit to support her. "He's definitely helping me by like not snacking and not like ordering a bunch of food," she said. "And he's trying to eat healthier as well. And he's definitely saying that he might be trying the plan soon."
The couple also built a gym at home so Cartwright has quick and easy access to fitness. "We made a gym at our house, but that was something we did during quarantine," she said. "You know, a lot of people were working out at home when the pandemic started."
"So we still have that and I like to work out at home a lot, but I also have a trainer I go see. She's actually my friend from Kentucky. We knew each other from before we even moved to L.A., so I work out with her four days a week as well. And I think, you know, working out is a super, super important part of the whole weight loss journey I'm on."
Brittany Cartwright was relieved to not be a new mom on 'Vanderpump Rules'
Cartwright's weight loss journey hasn't been easy. She said comments about her pregnancy weight gain were especially harsh, especially seeing how quickly others like Lala Kent bounced back to her pre-baby form. That being said, she felt relieved to be somewhat out of the spotlight after she gave birth to Cruz in April.
"I feel very lucky because I was able to be with Cruz so much," she said about just having private time with her son without having cameras constantly filming her. "I've just got to spend so, so much more time than I thought that I would be able to, and I'm very grateful for that."
But she's also happy to not have the intense scrutiny that comes along with being on reality television. "And just like the weight gain, my weight loss journey has not been the same as theirs," Cartwright said about her former Vanderpump Rules co-stars who recently had children.
"And that's completely fine," she added. "But people can be so harsh and so mean on a show where they feel like they know you or know what you're going through or think that you should be a certain way. And this isn't real life. So like for me, I wasn't able to go right back down skinny."