'Vanderpump Rules' Coachella 2021 Didn't Go as Exactly as James Kennedy Hoped
Vanderpump Rules Coachella 2021 may have ended with a proposal but it wasn't totally how James Kennedy envisioned it to be. Of course, none of the cast thought the Palm Springs festival would be canceled again. But they improvised and Kennedy proposed to girlfriend Raquel Leviss. But he had high hopes career-wise for big opportunities in 2021, which didn't seem to materialize.
'Vanderpump Rules' Coachella 2021 with James Kennedy behind the DJ booth?
Coachella was canceled in 2020 due to the pandemic. But Kennedy, and everyone else, hoped surely live events would return to normal by the following year. "So this is going to be my year where I work towards that," he told Page Six about finally getting on the Coachella lineup for 2021.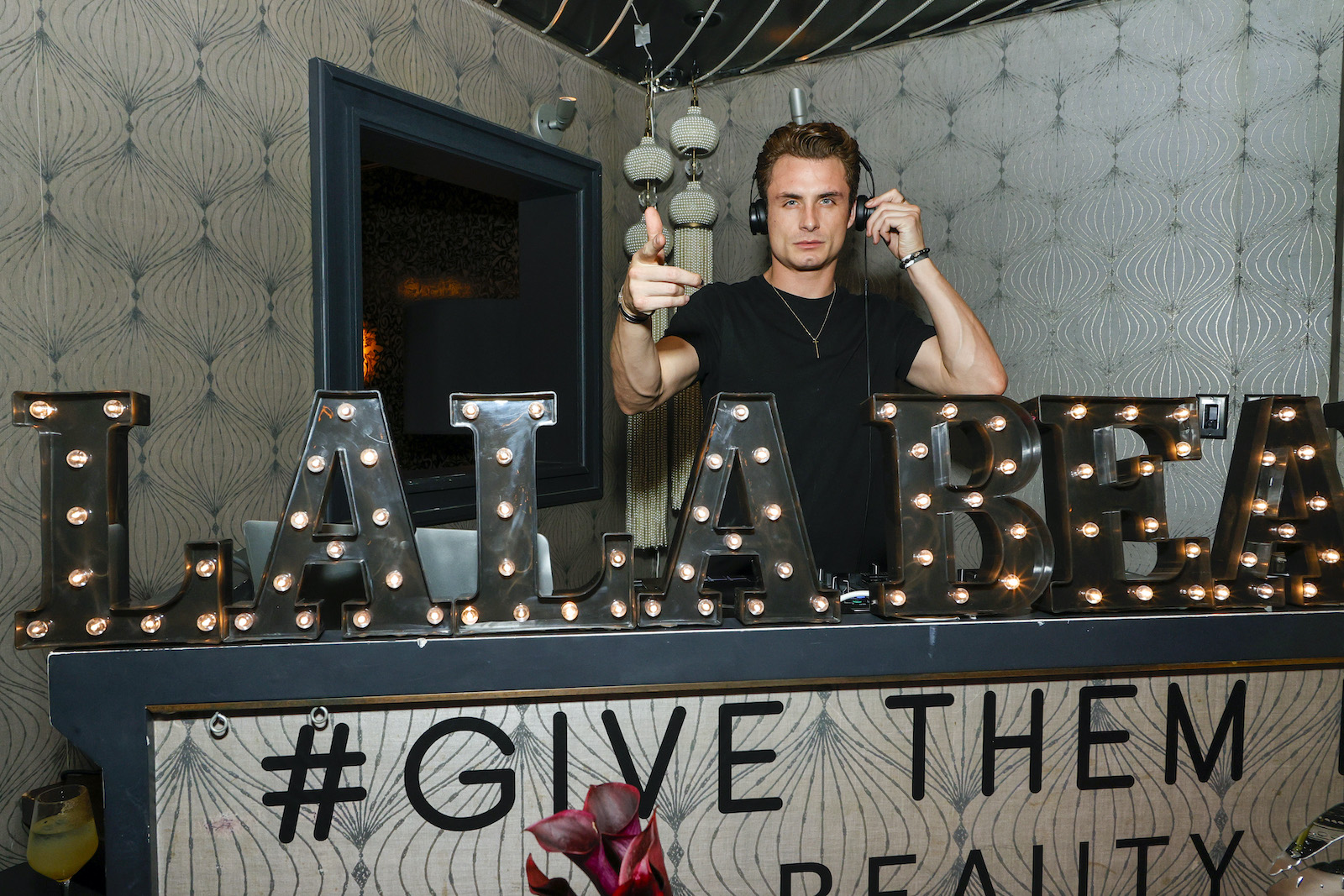 "I'm gonna be basically making a bunch of songs, house music tracks, kind of inspired by the Do LaB at Coachella. It was actually my girlfriend Raquel's idea and I fell in love with it. I thought it was genius and it would basically challenge me for the next year." When he spoke to Page Six, he had just celebrated being nine months sober. "It's been a beautiful nine months. I found a new passion for deejaying sober, which is actually what was one of my biggest things was, you know, 'What am I going to feel like when I'm actually performing in front of people?'" he said. "I used to drink a lot before shows. Mask all the excitement. Mask all the anxiety with booze and whatever, and that took a huge stop."
James Kennedy dished about 'Vanderpump Rules' ahead of season 9
Not only was Coachella squashed, but the venues where Kennedy would typically DJ were also closed too. He admitted that the past several months were challenging.
"It's been a long, hard year and I just feel like everyone has evolved and everyone has gone through so much, including myself, that I just feel that's it right and I just feel like it's going to be a great season," he told E!. "I'm at the peak of my whole young adult life and I just think that it's going to be great. The stories have so much left that's been untold, you know what I mean? There's just so much more to the stories and I'm just so excited to come back. Obviously, I love filming and it's so fun to spend our summers like that. I'm excited for people to see my sobriety and I'm excited for people to see the James I've become, the man I'm becoming."
James Kennedy may have missed Coachella 2021 but he did something much better – he proposed
Kennedy spilled that he planned to propose to Leviss on Lisa Vanderpump's show Overserved. "Well, can you keep a secret?" Kennedy asked Vanderpump in a sweet moment on the show. "I love Raquel so much, you know that. She really has helped me, and you've seen everything she's stuck by me with. I really couldn't imagine myself with anyone else on this planet. There's no 'buts' — I think I'm going to ask her to marry me." Vanderpump told Kennedy it was the best decision he'd ever make.
And of course, she said yes. "James proposed at the iconic Empire Polo Fields of "RACHELLA" Friday night… and I said YES! I'm over the Coachella moon," Leviss shared on Instagram in May.
The big proposal hasn't happened on the Vanderpump Rules Coachella 2021 episode. But stay tuned. Vanderpump Rules is on Tuesday at 9/8c on Bravo.