'Vanderpump Rules': Danica Dow Says Jax Taylor Can 'F**K off'
Newcomer Danica Dow from Vanderpump Rules dished about the OG cast and how Jax Taylor blocked her the minute he learned she joined the cast.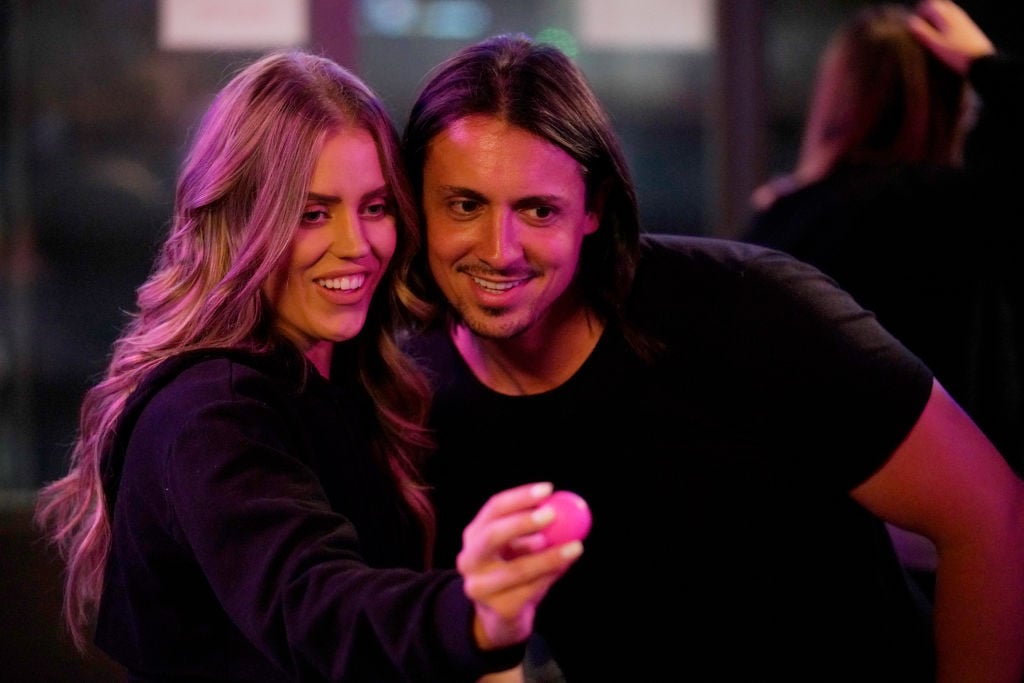 Dow opened up about the unwelcome welcome she received from a few OG cast members, which further cemented speculation that the cast is divided. Season 8 featured six new cast members to round out the show's cast of 19.
OG member Scheana Shay previously joked about how too many cast members were fighting for screentime this season. We've got 72 people on the show now," she joked when she appeared on the Dumb Gay Politics with Julie & Brandy podcast. "There's literally 19 people doing interviews. Yeah, the show started with six and now there's 19." But as one of the new six, Dow isn't thrilled with many of the OGs.
Jax Taylor isn't the 'Number 1' guy in the group
In the past, Taylor would insist he was the "number 1" guy in the Vanderpump Rules group. But according to Dow, he's far from being tops with her. Dow revealed on the Not Skinny But Not Fat podcast how she really felt about Taylor.
"I was blocked right when he found out that I was going to be on the show," she shared. She has no idea why he'd block her adding, "He's disgusting. He's gross. Him and I never even talked before then. Because SUR is huge. We don't even talk at work because I work in the restaurant and he works in the lounge." She confirmed that Taylor still works at SUR whenever he picks up a shift, approximately five times per month.
"He didn't say one nice thing to me the entire time we were filming or just look my direction at all," she said. "He can honestly f**k off. Like, I could care less."
Dow confirmed that the cast was pretty divided
Dow shared she and Shay were friends long before she joined the show. "I was already friends with her, I was friends with James [Kennedy]," she shared. But she told producers she wasn't going to inauthentically worm her way into the OG cast members.
"No offense to some of them but I just don't see myself ever being friends with [the original cast]," she continued. "It's nothing against them but we don't really have anything in common. I don't have anything in common with Stassi [Schroeder] or Katie [Maloney-Schwartz]."
Indeed, most of the OG cast is older, some are married and trying to settle down. The newer cast members are younger and almost reflect the OG cast from several years ago. However, Dow had positive remarks about Ariana Madix. Dow shared she wasn't friends with Madix before filming but liked her once she was on the show. She also likes Tom Sandoval too.
And while she is friends with Shay, Dow said the friendship went through some changes after filming started. "We're close but we've struggled a little bit lately just because Dayna [Kathan] and I have gotten so close," she says. "I love Scheana so much but she is a little possessive over her friends and I think that she wants me and her to be closer than me and Dayna."