'Vanderpump Rules': Did Charli Burnett Just Shade Jax Taylor With Her 'Retirement Party' Comment?
Charli Burnett from 'Vanderpump Rules' says Jax Taylor's party was meant to celebrate his retirement.
Charli Burnett and the rest of the cast dished about the Vanderpump Rules dueling pool parties and Burnett didn't hold back when it came to describing Jax Taylor's party.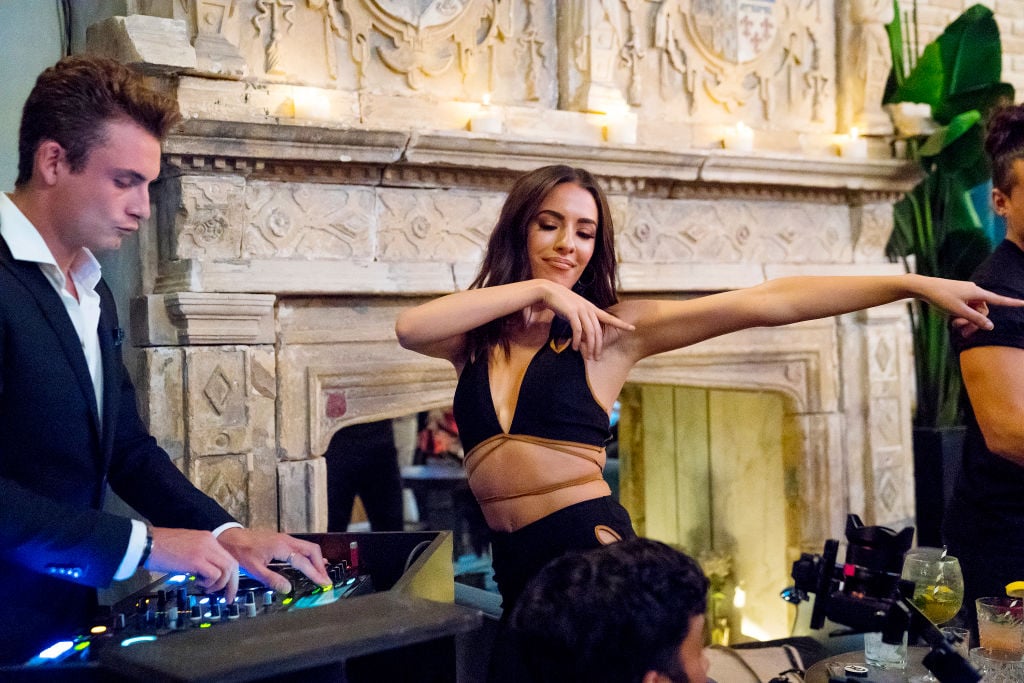 Burnett chattered about both parties but said Taylor's party was more like the retirement party. "Well I'm pretty sure that Jax's was a retirement party," she said during the Vanderpump Rules After Show. "And like they were going to go talk about their bowel movements and stuff like that so." Meanwhile, Scheana Shay sits next to Burnett and can't help but laugh.
Taylor and Tom Sandoval held pool parties on the same day. Taylor took it personally that Sandoval held his party on the same day and lashed out at the cast. As a result, the majority of the cast attended Sandoval's party, which looked like a lot of fun. Taylor still hosted cast members but was significantly more lowkey.
Did Burnett give Katie Maloney-Schwartz a backhanded compliment?
Burnett also shared her observation of Katie Maloney-Schwartz. Maloney-Schwartz attended Sandoval's party and Burnett said she was a lot of fun … finally. "Katie was being herself that day, which I did acknowledge" Burnett observed. "She was being fun, which was super refreshing because all season Katie was being super judgy with the rest of the grandmas so she was being herself."
Raquel Leviss agrees. 'Yeah, once she separates from the rest of the group. I was taking photos of her ass … she was loving it." Shay pipes in, "Let me just say, Katie has the best ass on this cast!"
Of course, Burnett thinks she wins that award. But Shay said, "You have a great booty, she has the best ass."
The cast said they shouldn't have had to choose
Sandoval thinks that everyone had fun at both parties. Many cast members didn't think it had to be so divided. "I literally could care f**king less if it was a get back to Jax f**king pool party," Danica Dow said. She adds that Sandoval's party was just extremely fun.
However, in an earlier Vanderpump Rules After Show, Taylor was clearly heated and hurt by what transpired. He ended up rage texting some cast members, uninviting them, but then expecting them to show up at his house.
Tom Schwartz was completely caught in the middle. He planned to attend both parties but Taylor insisted he just attend Sandoval's. Schwartz tried to explain that he wanted to go to Taylor's too but eventually gave up. "I was exhausted about the ridiculousness of the whole situation," he said. "I was like, 'Alright, I'm just gonna go to Tom's and chill.'" 
Taylor's wife Brittany Cartwright reached out to Maloney-Schwartz regarding Taylor's rage texts. She tried to point out they all rage text from time to time, using some of Maloney-Schwartz's past rage-texting incidents as an example. That example didn't go over well.  "But this is Jax's fault," Maloney-Schwartz said about Taylor. "We would be at your party right now if it wasn't for your husband."