'Vanderpump Rules': Did Lala Kent and Randall Emmett Break Up?
Vanderpump Rules fans are convinced that one of the Bravo show's stars, Lala Kent, is in the middle of an ugly breakup. 
Recent posts on social media make it seem like Kent and her fiancé, Randall Emmett, might be on the rocks. Here are the rumors circulating the Internet, including what Kent herself has posted.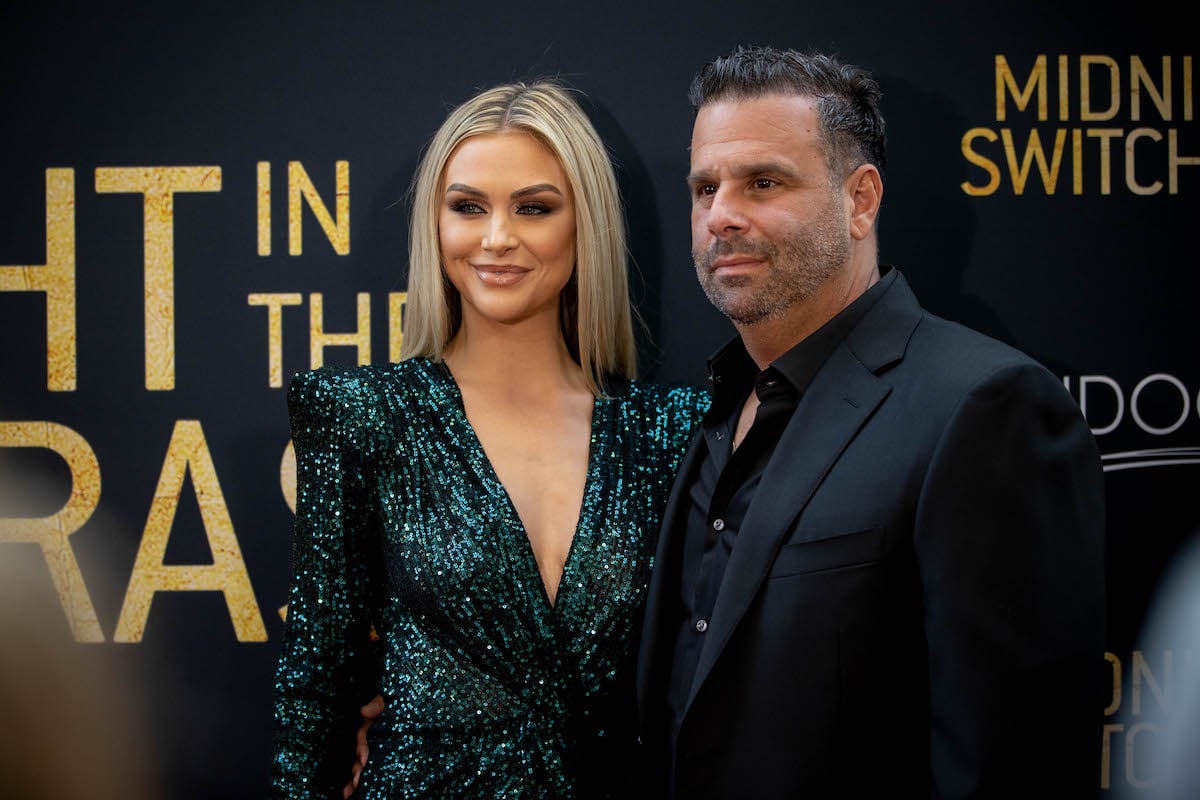 Season 9 of 'Vanderpump Rules' premiered on Sept. 28
Vanderpump Rules typically films over the summer and premieres in the late fall/early winter. Last year, fans were devastated to learn that the reality show would not be filming due to the Coronavirus. 
The show centers around the lives of employees and former employees of SUR, a West Hollywood restaurant owned by Lisa Vanderpump (former star of The Real Housewives of Beverly Hills). With restaurants being closed due to the pandemic, the premise and primary setting of the show were in jeopardy.
Covid-19 guidelines were relaxed enough in the spring and summer of 2021 for the show to resume filming. The cast had been teasing what to expect in the upcoming season for months, letting fans know that another year would not pass without a new season of Vanderpump Rules.
On Sept. 2, cast members took to social media to inform fans of season 9's premiere date. 
James Kennedy posted a photo of himself on Instagram with the caption, "Season 9 Vanderpump Rules returns to @bravotv September 28th at 9pm ET. That's this month people🤯 who's ready?" 
Another series regular, Ariana Madix, posted an image of herself and captioned it, "Get your cocktail ready because we are SUR-ving the new season of #PumpRules September 28th! 🍸Swipe up in my story for the full trailer!"
Lala Kent's social media has fans thinking she broke up with Randall Emmett
On Sunday, Oct. 17, Kent posted an Instagram Story that has fans speculating about her relationship with her fiancé, film producer and director Randall Emmett. Emmett has appeared on Vanderpump Rules as Lala's partner, but he is not an official cast member of the show. 
The video Kent posted is from her perspective walking behind two men down what appears to be a hotel hallway. The first man wheels a suitcase behind him while the second pushes a stroller carrying Kent and Emmett's daughter, Ocean, who was born in March this year.
The song accompanying the video is Beyoncé's "Sorry" from her 2016 Lemonade album. The album, and "Sorry" in particular, discusses infidelity. Some of the lyrics include, "Looking at my watch, he shoulda been home; Today I regret the night I put that ring on," and, "Me and my baby, we gon' be alright; We gon' live a good life; Big homie better grow up."
Kent followed up the video from the hotel with a photo of herself wearing a crown. 
A Reddit post made two days before Kent's Instagram Story showed photos of a man walking across a street at night with two women. The caption said, "Rand and two girls not named Lala."
According to Reddit users in the thread, the man in the blurry photos is Randall Emmett partying in Nashville. The images themselves aren't very incriminating. But combined with Kent's social media posts, it seems like Emmett might have been unfaithful.
Lala Kent recently slammed Demi Lovato and Machine Gun Kelly
The Vanderpump Rules star never shies away from controversy. Kent recently made headlines after appearing on an episode of Watch What Happens Live.
On the Oct. 5 episode, Kent doubled down on her statements about Demi Lovato being "California sober."
"It's not a real thing," Kent insisted. "The term is dry, and I'm obviously in the program. I'm with a lot of incredible men and women who do everything in their power to never pick up any sort of substance.
"So to hear someone say, 'I'm California sober,' it doesn't sit right with me. Because I'm a person who only drank and smoked weed and almost lost my entire life. So, I don't like it."
This wasn't the first time Kent spoke out against the "California sober" concept. She has named Demi Lovato in the past when attacking the controversial version of sobriety. 
On the same episode of WWHL, Kent made a dig at Megan Fox and Machine Gun Kelly. The couple appeared in one of Emmett's movies, Midnight in the Switchgrass, then failed to show up to the premiere. MGK also dissed the film on social media. 
 "They want to be hanging with [Kourtney] Kardashian and Travis Barker, rather than Lala Kent and Randall Emmett," Kent said.