'Vanderpump Rules' Fans React to News That Tom Tom and Pump Now Require Vaccine or Negative Test Proof
Vanderpump Rules fans reacted to the news that Pump Restaurant and Tom Tom Restaurant and Bar will soon require that customers either prove proof of coronavirus (Covid-19) vaccination or a negative test before dining. Fan reaction was severely divided with many applauding the decision and others vowing to ban the gastropubs.
'Vanderpump Rules' fans react to Pump and Tom Tom's announcement
Tom Tom posted the notice to Instagram on Aug. 1 in response to rising Covid cast numbers. "Due to the increase in COVID cases and the Delta variant, as of August 4th, we will require all guests to show proof of vaccination, or a negative Covid test within 24 hours, before entry. Proof of vaccination can be in the form of a vaccine card, a digital version, scan or photo of vaccine card, and match your valid ID. Our priority has always been the protection of our staff and guests. Please help us keep our community safe, and let's beat this together." Pump released the same notice on Instagram too.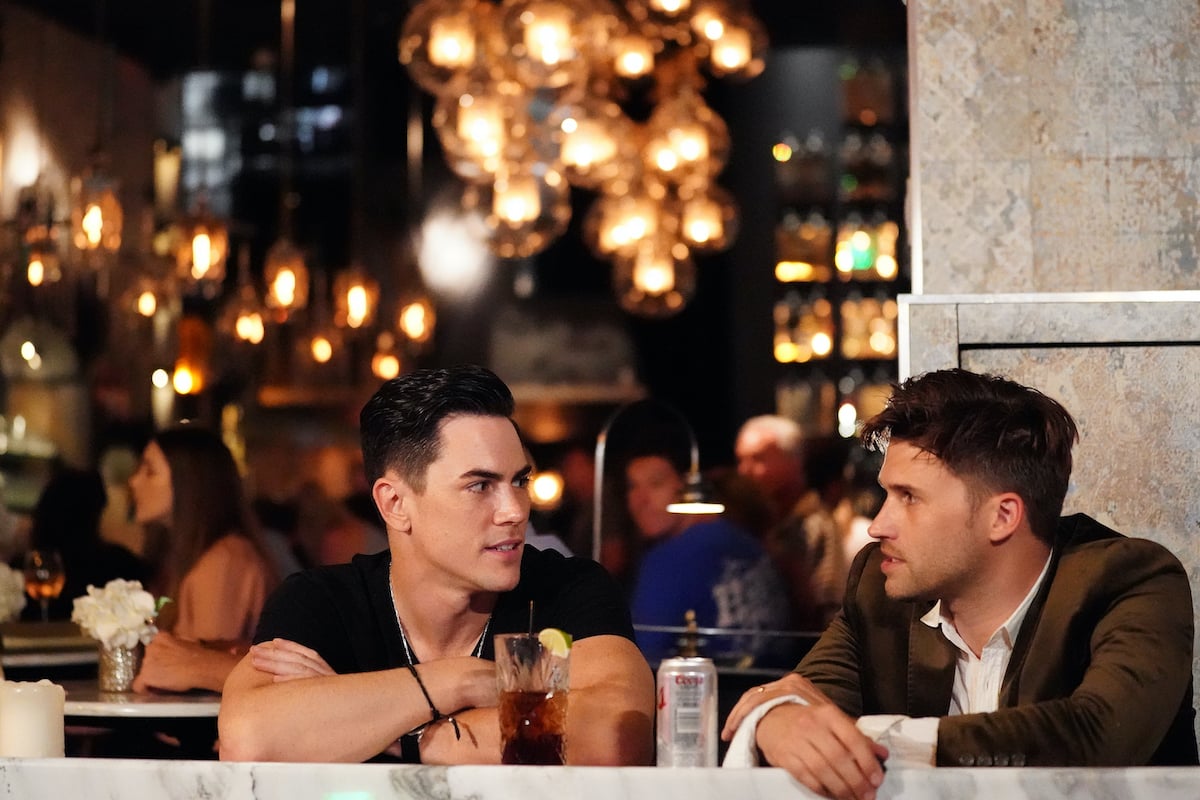 Fan response ranged from: "Thank you for taking the Delta variant seriously" to "Bye bye tom tom." Some fans reminded others that the restaurant is only trying to keep patrons and employees safe. "They're trying to be responsible business owners. Get a grip," one person wrote. But others mocked the new requirement and wrote, "funny I haven't lived in fear at all since it started."
Pump and Tom Tom are in extremely small spaces
Tom Tom co-owner Tom Schwartz shared the restaurant post to his Instagram story. But partner Tom Sandoval and Lisa Vanderpump remained quiet about the posts.
And while some restaurant patrons were angry about the requirement, both Pump and Tom Tom are located in extremely limited spaces. This positions customers in close proximity to each other. Pump has outdoor seating but is only about 2,838 square feet, which makes spacing tables tricky. Tom Tom is even smaller than Pump. The property only has about 1,508 of space making Tom Tom one of the smallest of Vanderpump's restaurants. Tom Tom also has virtually little to no outdoor dining space.
Tom Tom and Pump aren't the only businesses requiring vaccines
Pump and Tom Tom may be ahead of an emerging trend. More businesses are requiring employees and patrons to prove vaccination or negative test status. Lalapalooza concertgoers had to provide a negative test or proof of vaccination. Concert organizers shared that over 90% of attendees were vaccinated.
Francis Collins, director of the National Institutes of Health (NIH) said businesses who ask for vaccinated customers are doing the right thing. "I think anything we can do to encourage reluctant folks to get vaccinated because they'll want to be part of these public events, that's a good thing," he said on CNN, Newsweek reports.
Tom Tom and Pump aren't the only restaurants to require vaccines or a negative test. At least 60 Seattle restaurants and bars require proof of vaccine, plus Broadway is only open for patrons who are vaccinated.