What 'Vanderpump Rules' Fans Are Saying After James Kennedy, Raquel Leviss Confirm Split
James Kennedy and Raquel Leviss have called off their engagement and now 'Vanderpump Rules' fans are weighing in on the bombshell ocurrence.
Raquel Leviss and James Kennedy have called it quits and are calling off their wedding engagement. The Vanderpump Rules stars got engaged in front of the cameras earlier this year and were seemingly in a good place. Now, as the Bravo reality series filmed its season 9 reunion, Leviss and Kennedy released a statement confirming their separation.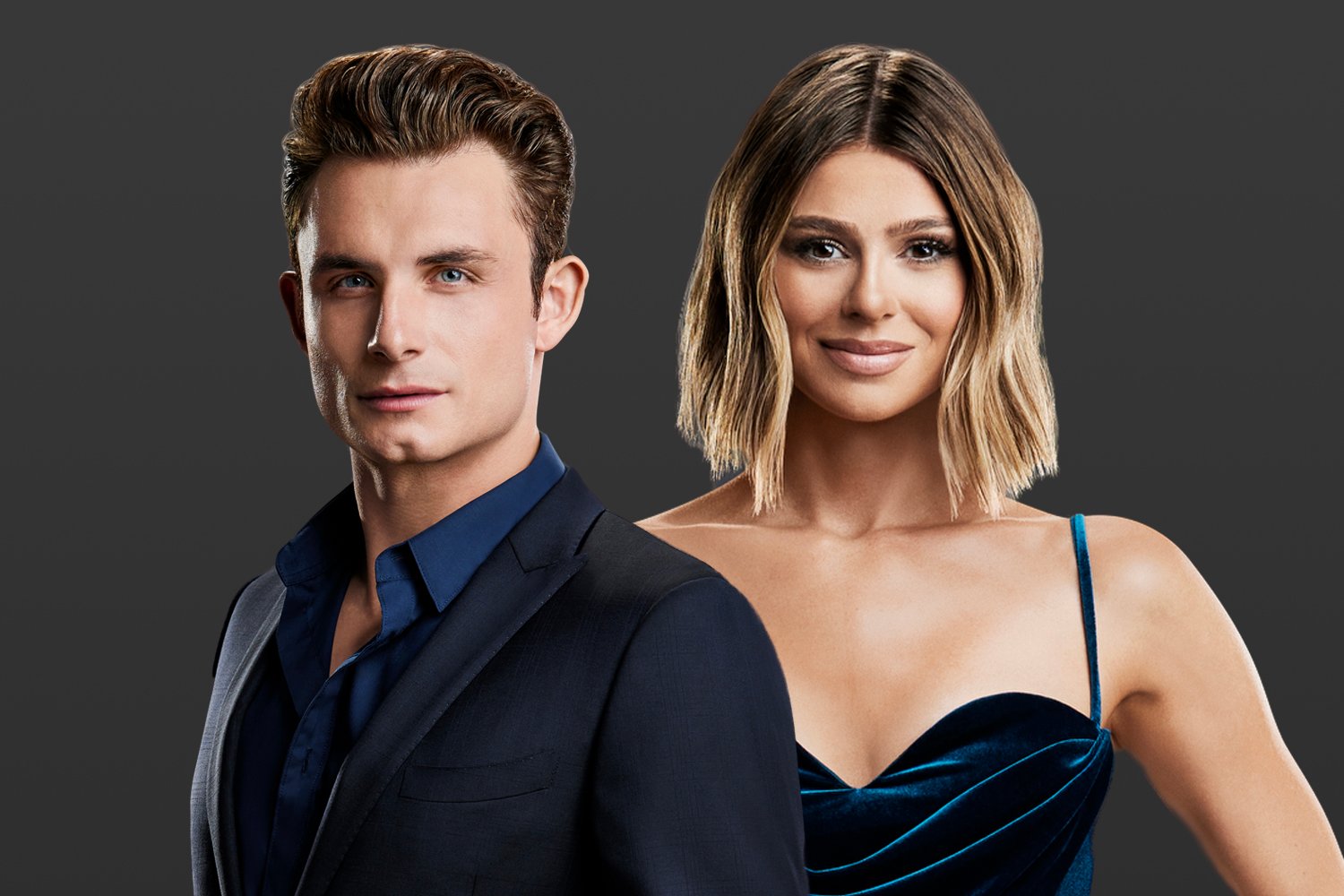 Why did James Kennedy and Raquel Leviss call off engagement?
One of the sweet storylines of Vanderpump Rules Season 9 was the marriage proposal that Kennedy planned for Leviss. Kennedy had a little help from Tom Sandoval, which pushed the DJ to ask Leviss for marriage in a grandiose manner. Between Sandoval and Kennedy, they planned a big event out in the desert and called it Rachella. The theme was Coachella and Kennedy asked for Leviss' hand in marriage against a backdrop of music and fireworks.
Kennedy was sobering up and Leviss was growing to be bolder. They were both seemingly a great fit for each other and fans got to see their relationship blossom. However, as the cast reunited to talk about the season, the couple dropped a bombshell and announced they had split. They would both later confirm the news in a statement posted on Instagram.
"After these 5 wonderful years we had together, we decided we have two different goals and made the decision to call off the engagement," the statement read. "We love each other very much, but we aren't in love anymore. We want nothing but the best for each other so please keep any thoughts positive. Sending Love."
Leviss and Kennedy both turned off the comments and blocked their followers from weighing in on the bombshell news.
What fans are saying about the James Kennedy and Raquel Leviss split
News of the Kennedy and Leviss split came seven months after the couple confirmed their engagement. Page Six reported that Leviss was still sporting her engagement ring on Dec. 1, based on a photo the model shared on Instagram. However, Kennedy's last post was on Nov. 16. When the publication shared the news on their Instagram feed, Vanderpump Rules fans took the opportunity to weigh in on the news.
"James and Lala back together in 2022, I predict it now," a fan replied.
"She's way too good for him," a follower added.
"Smart girl! Her career will flourish!" an Instagram user said.
"Yay for her. Know she has a hard time speaking up for self. He is not it though. She wants kids. Without some serious intervention, he would make a horrible life partner and father," another fan commented.
"I knew it would never last," another follower mentioned.
"We knew this wasn't going to last when he told her she couldn't wear her engagement ring to work," another Instagram user noted.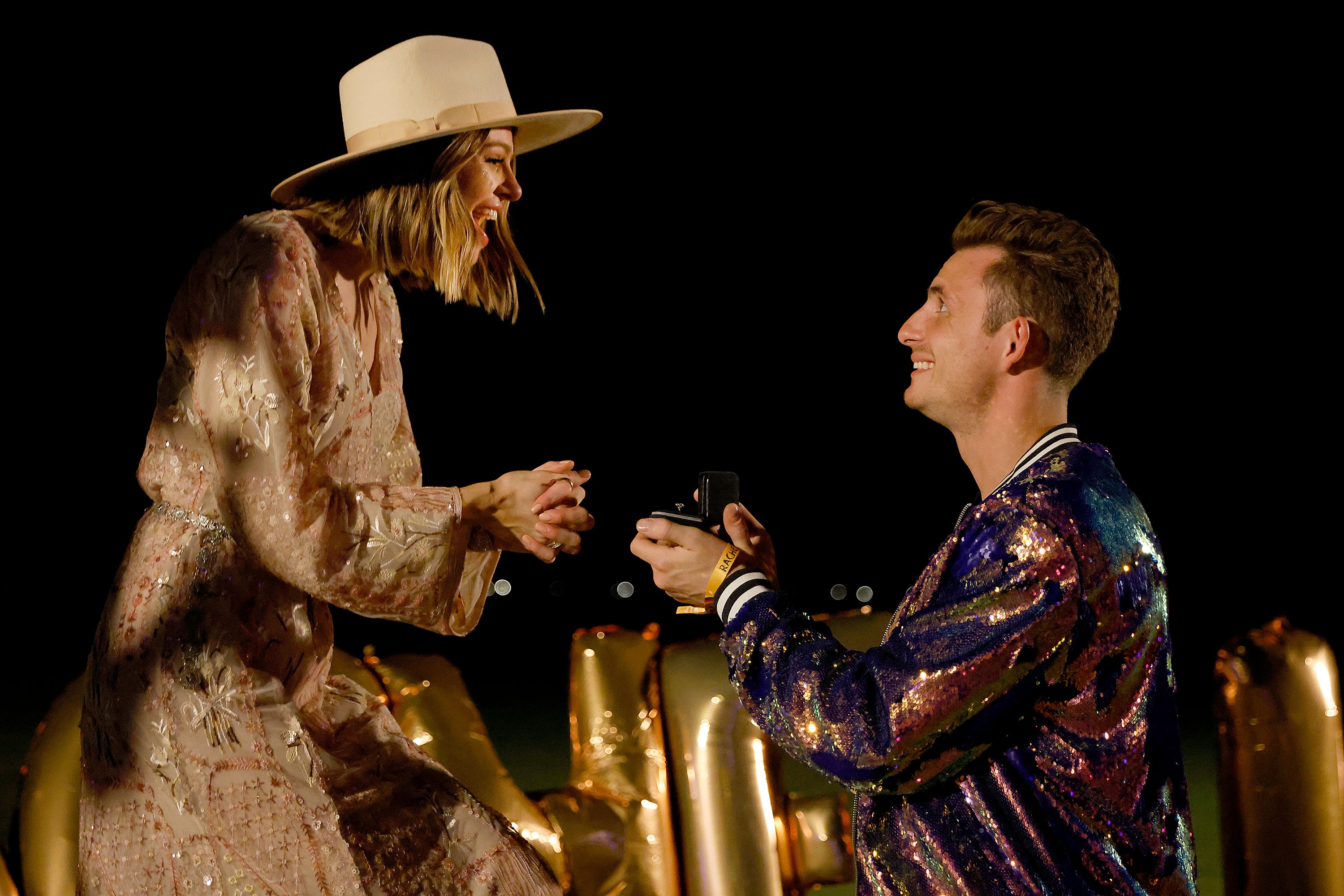 Lisa Vanderpump talked about the engagement
After Kennedy and Leviss confirmed their engagement, Lisa Vanderpump weighed in as she's known Kennedy for years.
"James… sometimes he's a little more complicated, and I have to manage him a little bit more as you will see, but congratulations to them," Vanderpump told Entertainment Tonight back in June. "She's the best thing that ever happened to him. But you really do see Raquel kind of blossoming, blooming the season, you really do. You see her, really, have a voice. She was very much like a deer caught in the headlights before, but now she's, like, actually kind of really comes out of a shell. So it's good to see."
Vanderpump Rules airs Tuesdays at 9 p.m. ET on Bravo.