'Vanderpump Rules' Fans Will Notice Something Missing From TomTom's New Restaurant Plans
Tom Sandoval and Tom Schwartz of 'Vanderpump Rules' are opening a new restaurant. After the success of TomTom, the pair decided to team up again for a new project. But fans of the show are sure to wonder why a certain something is missing from their plans.
Raise your glasses high! Vanderpump Rules stars Tom Sandoval and Tom Schwartz announced their plans for a new joint project. TomTom' new restaurant is officially in the works.
After finding success with TomTom, a bar named after their friendship which also doubles as a filming location for the show, they are teaming up again. This time, they seem to be thinking of something totally different.
Bravo revealed some minor details about what the restaurant might look like, as well as what made the stars nervous about their plans. But Vanderpump Rules fans might be quick to notice one important thing is missing from the new project.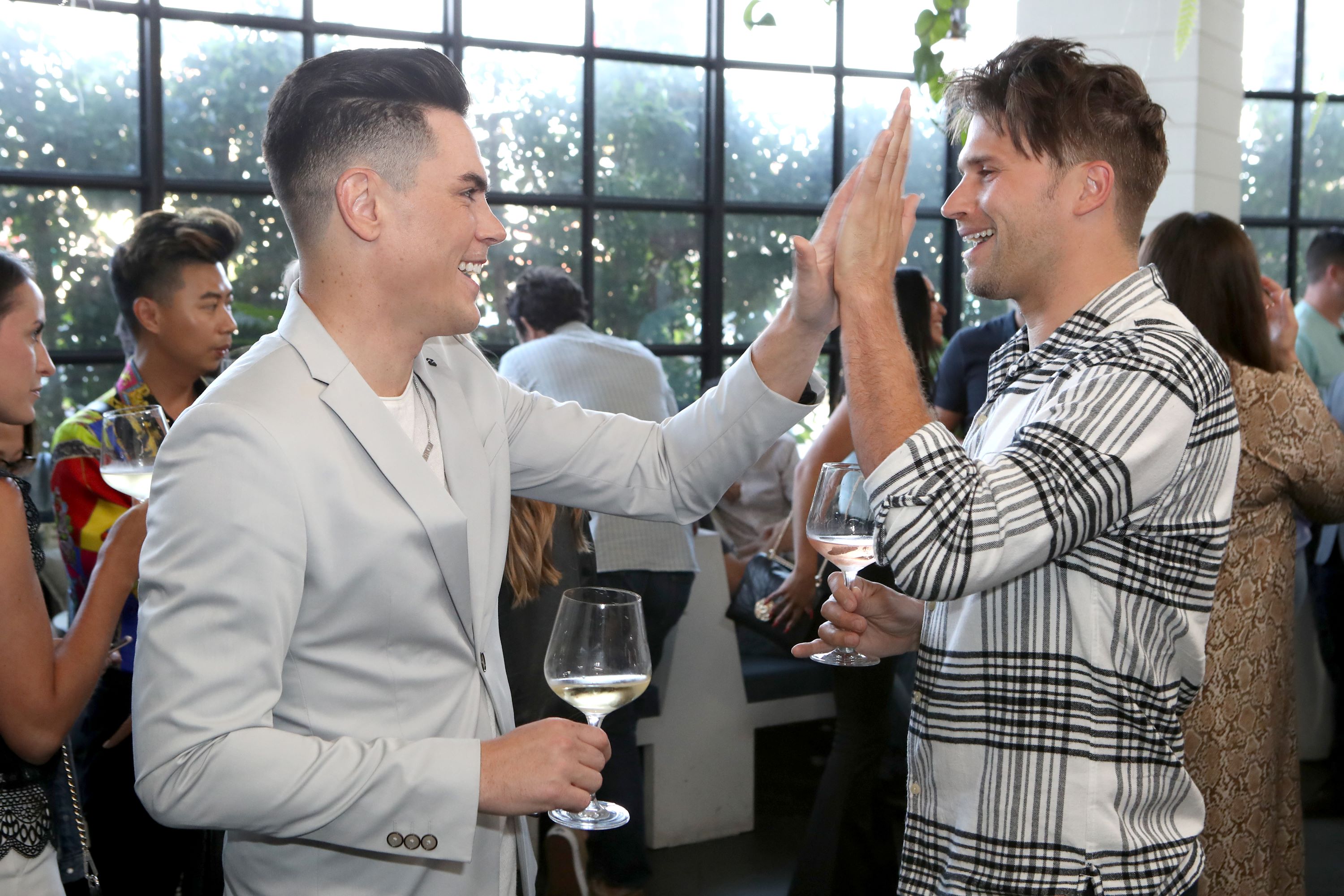 What's a TomTom?
Avid watchers of the show know their story, but others might need a little catching up. To make a long history short, Sandoval and Schwartz — also called TomTom — have a bromance made in heaven.
Men's Health made a list of frienship lessons we learned from them and included one iconic moment when Sandoval — dressed in drag — came to Schwartz's defense. Sandoval heatedly accused other cast members of emotionally battering Schwartz at his own bachelor party, to the point he was hiding in a bathroom. He cried in heavy eye makeup for his friend. This story summarizes their dynamic pretty well.
They've been costars on Vanderpump Rules for more than a decade, and friends even longer. They started as "mactors" — or model/actors — but Sandoval was also a bartender at Lisa Vanderpump's restaurant, SUR. Schwartz tried to be a bartender, but that seemed to go worse than he expected. He has charisma, though, and he was dating Katie Maloney — now Maloney-Schwartz. So, he was able to become a major cast member on the show without working at SUR like the others.
While fans love Schwartz's relationship with his wife, whom he affectionately calls Bubba, and they also love Sandoval's relationship with castmate Ariana Madix, the TomTom bond is one of the most popular parts of the show. In 2018, the two Toms went into business with Vanderpump and her husband, Ken Todd, to open a bar called TomTom.
And after the success of that project, they've decided to try another. Sandoval and Schwartz revealed their plans to Bravo and shared the one thing about the new restaurant that was making one of them "slightly nervous."
What's missing from TomTom's new restaurant?
While Sandoval and Schwartz will likely have massive support from fans on their new endeavor, some might notice someone will be missing. Lisa Vanderpump will reportedly not be involved in the business aspects of TomTom's new restaurant.
Sandoval revealed he was anxious to tell her about the new project, but Vanderpump offered her "full support" to the duo upon hearing the news. Todd added that the couple admired the pair "because it's not easy" to open a restaurant. Vanderpump and Todd have been running restaurants, bars, and clubs around the world for decades, so he would know.
While Vanderpump and Todd may not be collaborating on the Toms' new restaurant project, the duo shared some of their plans with them. The restaurant's design is based on the visions of a light artist named James Turrell, but Schwartz said they are still "working on a name."
Sandoval and Schwartz have enough success to suggest they know what they're doing, but they will seemingly have Vanderpump and Todd close by for support. It's yet unclear when TomTom's new restaurant will open, but in the meantime, fans can catch the return of Vanderpump Rules on Bravo on Sept. 28.