'Vanderpump Rules': Is Kristen Doute Wealthier Than Stassi Schroeder?
Both Kristen Doute and Stassi Schroeder from Vanderpump Rules reached new pinnacles in their career, releasing books and launching businesses.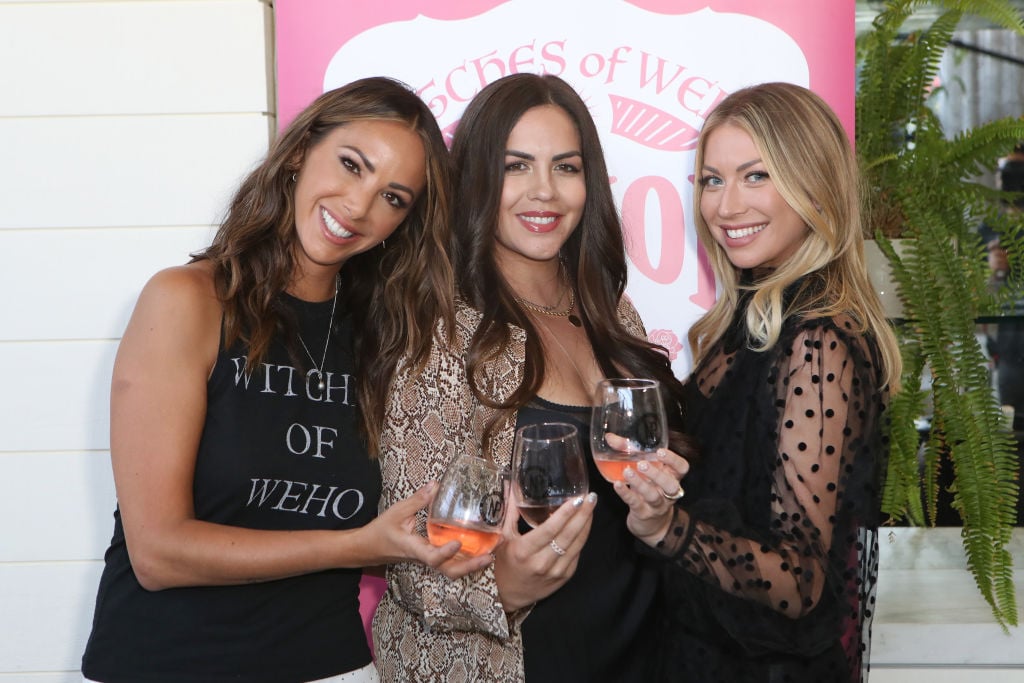 But now that they've been fired from the show for racist actions, what does that mean for their financial future? In addition to their growing portfolio, the cast members also recently became new homeowners. Schroeder paid $1.7 million for her home.
And while they generated a decent salary from the show, their businesses appear to be a major vehicle carrying both of them financially. Schroeder and Doute may not learn how financially devastating the hit is on their career for several months. But what do they stand to lose?
Doute and Schroeder made the same salary on 'Vanderpump Rules'
Doute went from making $1,400 per episode during the early seasons to generating $25,000 per episode on Vanderpump Rules.  Apparently Schroeder also made $25,000 per episode, according to The Hollywood Reporter.
Although Schroeder dipped in and out during the early seasons of the show, The Hollywood Reporter shared that the main cast members only made around $10,000 from the show during season 1.
Since they weren't making bank during the early days, they still had to work at SUR. Doute managed to last a few seasons before Lisa Vanderpump fired her. But Schroeder quit waiting tables after season 2. "That's why I quit working there after season two. I was like I can't handle this. This is not for me. I barely go into the restaurants because it's so overwhelming," Schroeder shared with Daily Pop.
They both built successful brands
The real money is in the brands Doute and Schroeder created. Viewers followed Doute as she launched her t-shirt and clothing company, James Mae. Cast and friends have supported her launch events as she's built the company.
Doute just released her book in June 2020, "He's Making You Crazy: How to Get the Guy, Get Even, and Get Over It." She was also a partner in the Witches of WeHo wine company, which viewers saw dissolve over a friendship dispute with Schroeder and Katie Maloney-Schwartz.
Schroeder also released a book in 2019, "Next Level Basic: The Definitive Basic Bitch Handbook," which hit the New York Times bestseller list. She also hosts the podcast, Straight Up with Stassi, and was a partner in the Witches of WeHo. Schroeder was touring, "The Bougie Bus Tour" with fiance Beau Clark.
Stassi Schroeder is wealthier
Both women built a decent fortune, but Schroeder is richer with a net worth of $2 million. Doute's financial profile isn't shabby as she is worth $1 million.
However, Schroeder's publicist UTA told Variety they no longer represent her. The financial fallout has yet to be realized for Doute in terms of representation too.
But Schroeder and Doute's dismissals have had more of a ripple effect on the rest of the cast. Both cast members were major players in the series and the remaining cast does not know if the series has a future. An inside source to E! News that Doute and Schroeder are devastated and crying. But the rest of the cast is "distraught" knowing the show will never be the same.