'Vanderpump Rules': James Kennedy and Raquel Leviss Are Engaged Ahead of Season 9
James Kennedy and Raquel Leviss got engaged ahead of 'Vanderpump Rules' Season 9 airing. Here is how they announced it, and what Raquel's ring looks like.
Right in time for Vanderpump Rules Season 9, James Kennedy and Raquel Leviss are officially engaged. The young pair have gone through plenty of ups and downs documented on Vanderpump Rules, with their relationship being criticized and questioned for years. But even though there were plenty of people who thought they wouldn't make it, they proved those people wrong. Here is how they announced their engagement — and of course, what Raquel's ring looks like.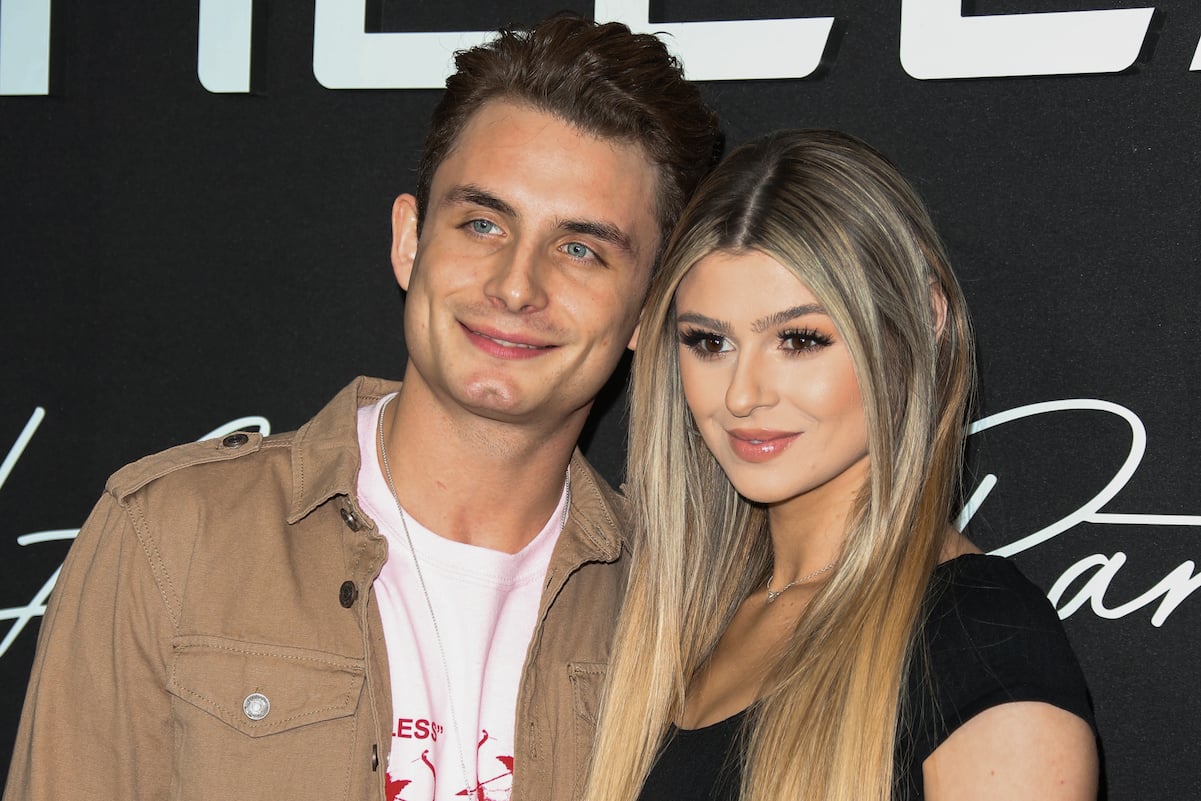 The controversial couple is returning to 'Vanderpump Rules'
Toward the end of April 2021, Bravo announced that Vanderpump Rules is officially starting up again. The cast will include many fan-favorites, with James and Raquel included in the returnees.
While James and Raquel had a rocky relationship on Vanderpump Rules, Raquel took a supportive role in James' life while he sought help for navigating his sobriety. The pageant queen showed James that she was there for him, no matter what in the Vanderpump Rules season 8 episodes.
James Kennedy and Raquel Leviss announced their engagement
On May 16, both James and Raquel shared pictures of their newly-engaged selves. James captioned his tweet, "The love of my life said yes." He posted a photo of the two kissing, likely right after he popped the big question.
Raquel posted a series of images on her Instagram account. She wrote alongside the images: "James proposed at the iconic Empire Polo Fields of "RACHELLA" Friday night… and I said yes! I'm over the Coachella moon."
James replied to Raquel's post: "I'm one lucky guy. Thank you God!"
Other VPR cast members Scheana Shay, Ariana Madix, and Lala Kent shared support on the post. Lala and Raquel used to have issues with each other, but appeared to resolve things in season 8 of Vanderpump Rules.
Fans responded to the 'Vanderpump Rules' couple's engagement
After seeing the good news on social media, Vanderpump Rules fans took to Reddit to respond. Even though fans didn't take too kindly to Raquel when she first appeared on the show, it seems like that tide has turned.
"Raquel seems really level-headed and compassionate, not to mention absolutely beautiful both inside and out," one fan wrote. "I've always liked her composure on the show and she seems kind on social media as well. James is really lucky to have her. She has done a lot of good for him."
"In the early days, I thought there was no way they would last, but I've really enjoyed watching their evolution," another fan expressed. "They seem to balance each other out in a really interesting way."
And someone else commented: "Omg I'm so happy for them! If you would've asked me years ago I would laugh at the thought of this but you know what we call that? Growth."
Vanderpump Rules is currently filming in West Hollywood. No announcements have yet been made on when season 9 will start airing on Bravo.