Vanderpump Rules' Jax and Brittany May Be Moving to Kentucky – Not Florida
Brittany Cartwright from 'Vanderpump Rules' said a move to Kentucky is definitely on the table and no definite plans have been made yet.
Jax Taylor from Vanderpump Rules may have told a fan that he and wife Brittany Cartwright are planning to move to Florida, but she says not so fast.
Cartwright recently confirmed they are mulling a move out of Los Angeles, but Kentucky is definitely on the table. Cartwright previously told Showbiz Cheat Sheet that she would love to be near her family now that she has a son. But Cartwright and Taylor have yet to make a firm decision about exactly where they want to put down roots.
Brittany Cartwright said a move to Kentucky could be in her future
Cartwright said that they definitely have plans to move. "I miss my family and friends in Kentucky, but I love the LA weather," she said on the Behind the Velvet Rope with David Yontef podcast. "I love my home. You know, I'm very grateful for the things that I have here, but 100% eventually we'll move back closer to family."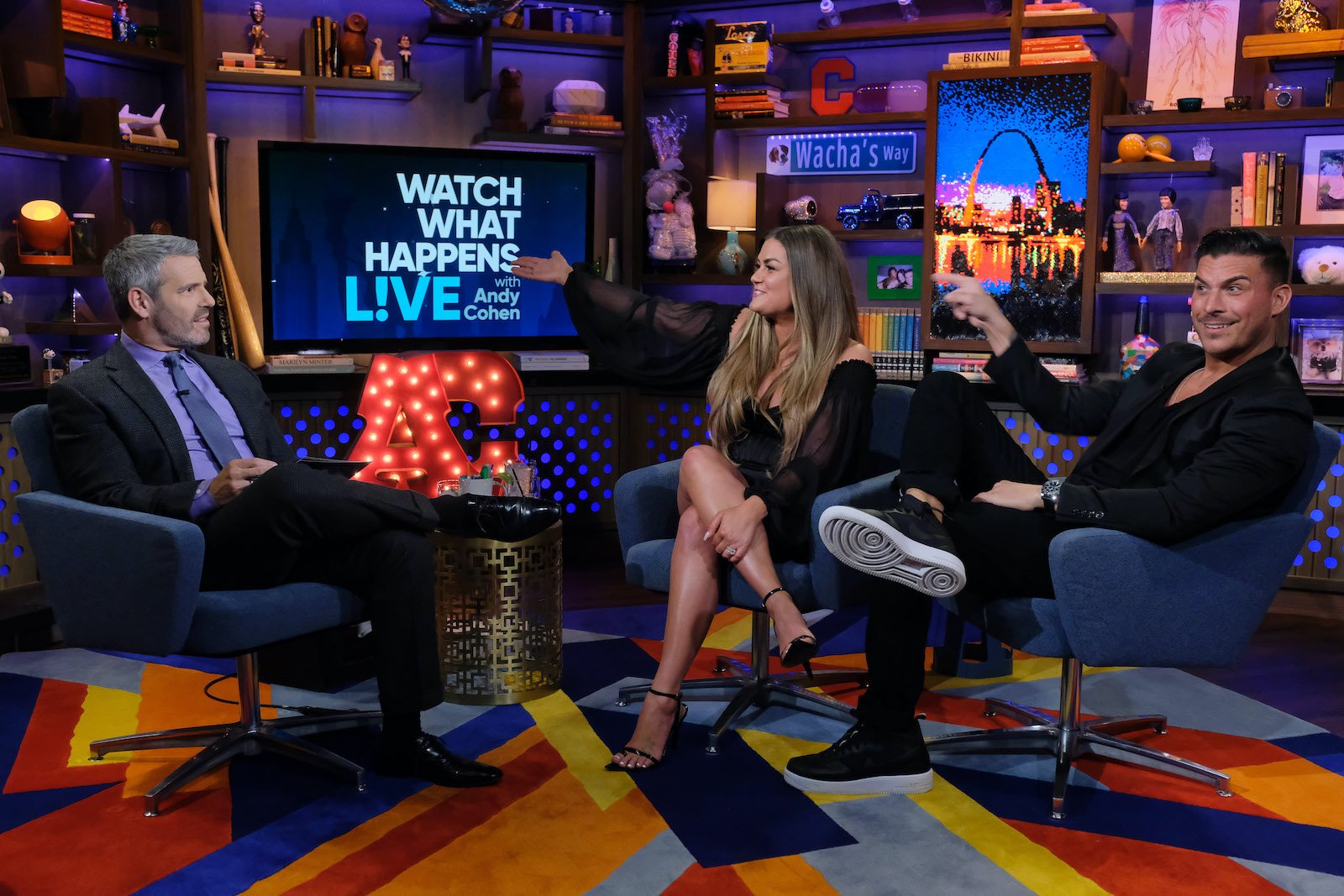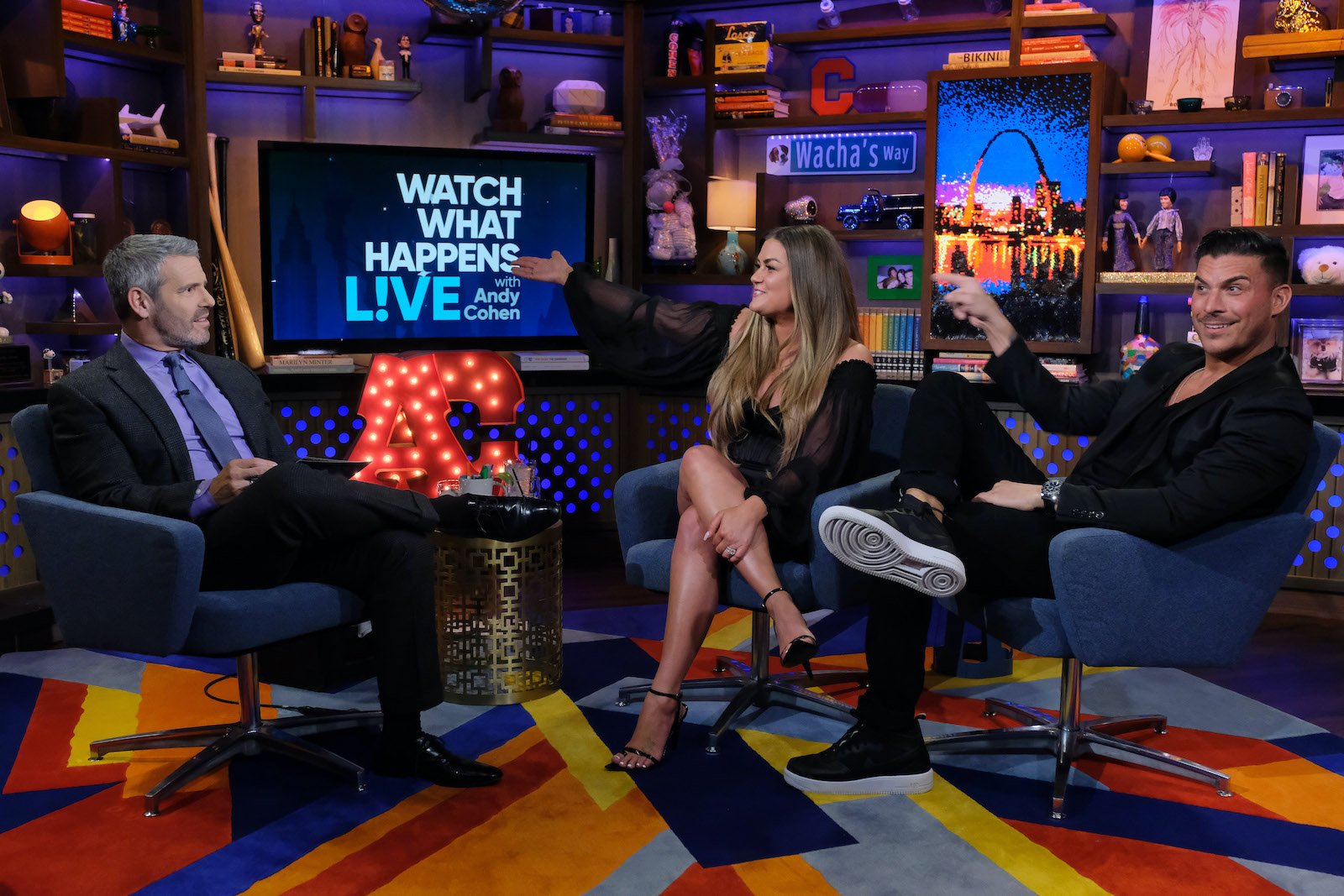 She added, "I really think so. I mean, Jax has been here way longer than me, you know, like 10 years longer than me. And I think he's just kind of over it, I guess. I don't know, he loves it here too at times."
"But at the same time, his family is in Michigan, my family's in Kentucky," she said. "We want to have more kids, so it would be great to have some help. We, don't even have a babysitter yet. So my mom was going to come to stay with us for like a month and me and Jax are going to actually get out. And I'm just excited for that. We need to rekindle our romance."
Jax expressed a desire to leave L.A.
While Cartwright wants to be closer to family, she said it's Taylor who is really ready to leave L.A. "He's the one that is wanting to do it more than me," she said. "He's the one that's like pushing for it more than me. He wants either to move to Kentucky or Florida. So those are like his two options."
Moving to Kentucky is definitely on the table. "And I was like shocked that he wanted to move to Kentucky, but he loves my friends and stuff too. And he loves my family. He loves my mom. Like he is so excited for her to come stay with us for a month. And that's awesome. That just makes me so happy."
Do Jax and Brittany still talk to 'Vanderpump Rules' cast members?
Cartwright said she and Taylor are still connected to a few Vanderpump Rules cast members – but others they don't keep in touch with.  She said Taylor and Tom Sandoval's friendship simply fizzled out. "Jax doesn't hate him or anything anymore," she said. "Now it's just more like, they just don't really talk to each other. But I was out with Ariana [Madix], not that long ago for my makeup artist's birthday. And we had such a good time. It was really good to spend some time with her. She's doing good."
She regularly speaks to Lala Kent, Scheana Shay, and Katie Maloney. But Cartwright said she was sad that she doesn't see much of Lisa Vanderpump. "I love Lisa to death and I think she's amazing," she said. "And I've always looked up to her so much."
"We got a present from her about when Cruz was about eight weeks old," she continued. "So she did send some gifts and stuff. And I checked on her whenever she had her accident with the horse and everything. She said she missed us and stuff, but we don't hear from her as much as I thought we would, which is kinda sad. But I still love her to pieces."
For more on the entertainment world and exclusive interviews, subscribe to Showbiz Cheat Sheet's YouTube channel.