'Vanderpump Rules': Jax Taylor Blocked Producers After Learning About Tom Sandoval's Pool Party
Cast and fans weren't the only people Jax Taylor from 'Vanderpump Rules' blocked on social media.
Producers offered additional insight into what happened when Jax Taylor from Vanderpump Rules found out that Tom Sandoval was having a pool party the same day as his party.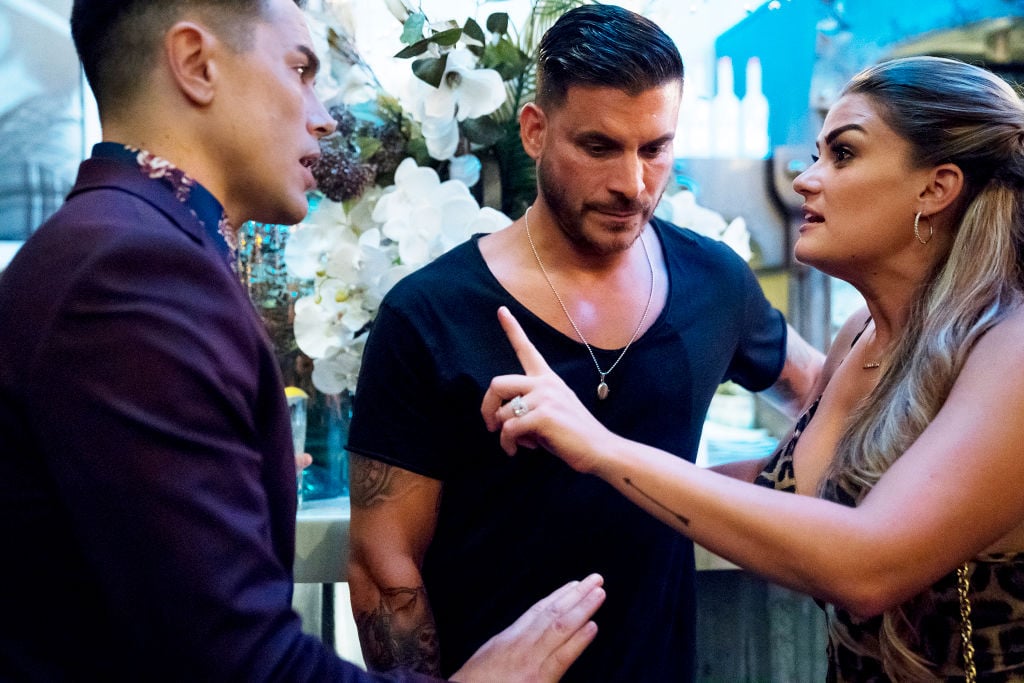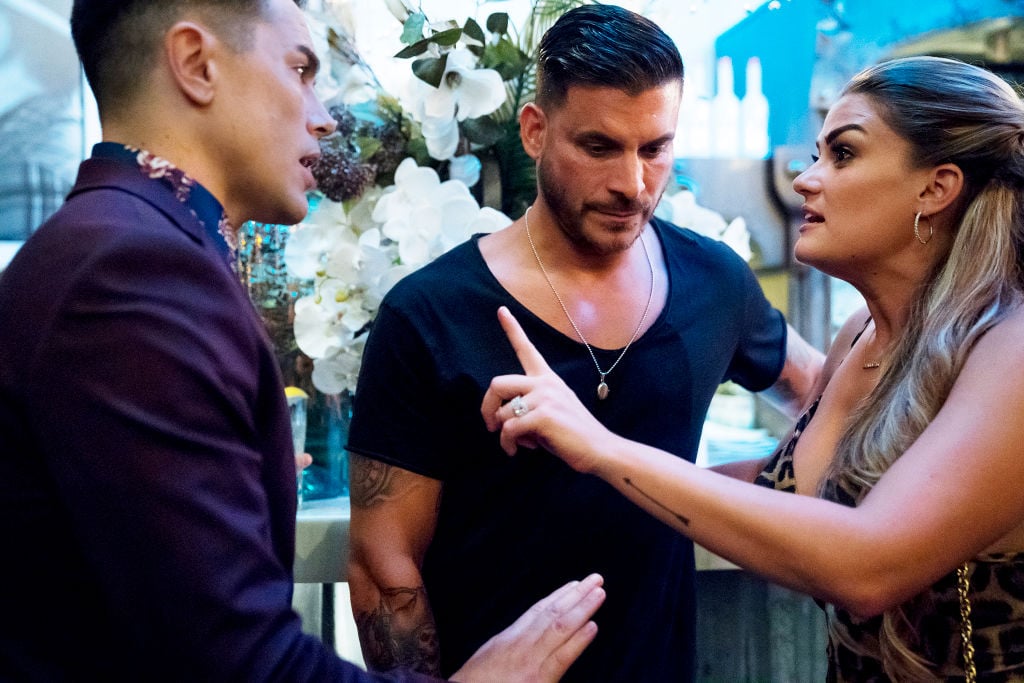 Viewers saw an enraged Taylor, who lashed out at friends and rage texted just about everyone. But what they don't know is that Taylor also came for the show's producers too. In a recent "behind the scenes" episode, producers said Taylor blocked them on social media when he learned of Sandoval's party.
"We're just easy to blame when someone's acting irrationally," producers explained. "Jax has since refollowed all of us."
Taylor was communicative with Lala Kent
During the pool party meltdown, Lala Kent was by Taylor's wife, Brittany Cartwright's side. Taylor took his frustration out at the gym (and apparently on producers) but called home at one point. Kent told him to calm down and apparently he listens to her. Producers shared that Taylor is known to text Kent frequently about his wife, the gym and yes, pool parties.
"And they were super long texts," Kent shared too. Kent shared that she thought "it was stupid" that Sandoval held a pool party on the same day. "I couldn't believe as grown people this was an issue." Kent also shared she and fiancé Randall Emmett were not involved in any of the drama. But she admitted that Emmett was really interested in getting on the water slide at Taylor's house.
Kent is seen asking James Kennedy to DJ Taylor's party. Of course Kennedy had already been committed to Sandoval's shindig at that point. Even though just about everyone was going to Sandoval's house, producers said Taylor never considered cancelling their party. "That would have made it seem like Sandoval won," producers shared.
Producers find Taylor to be pretty amusing
Vanderpump Rules producers admit that Taylor sends the most entertaining rage texts. "They go on and on," producers dished. "He says the most ridiculous things." Despite the hard feelings, producers said that Ariana Madix checked on Cartwright during the party and the two exchanged a few text messages.
Producers also offered some insight into Taylor and Stassi Schroeder's relationship. When the series began, Taylor and Schroeder were in a relationship. They quickly broke up when Taylor cheated on her.
During the pool party, Taylor has a heart to heart with Schroeder, sharing that he was struggling. Producers shared that they had fond memories of the twosome because they never saw them as a couple. "They broke up the day before the series started filming," producers revealed.
Taylor made a New Year's resolution to 'block more people' on social media
Season 8 was filmed months ago and Taylor wanted to make amends. He blocked most of the cast (and producers) on social media. He went further and also blocked fans and even Captain Lee Rosbach from Below Deck.
He's since unblocked everyone, including Rosbach, but made a hilarious New Year's resolution. "I vow to block more people this year…," he tweeted on December 31.
Rosbach responded to the tweet. "I will strive not to be one of them pal." Rosbach then wished Taylor and his wife a Happy New Year too. "Happy New Year to you and Brit. All the best in 2020." Taylor and Rosbach are on good terms. Taylor replied, "You too captain!! Be safe and tell the lady we say hi!"