'Vanderpump Rules': Jax Taylor Is Thrilled That Ramona Singer From 'RHONY' Remembered Him
While she doesn't remember many people, Ramona Singer from The Real Housewives of New York City certainly remembered Jax Taylor from Vanderpump Rules.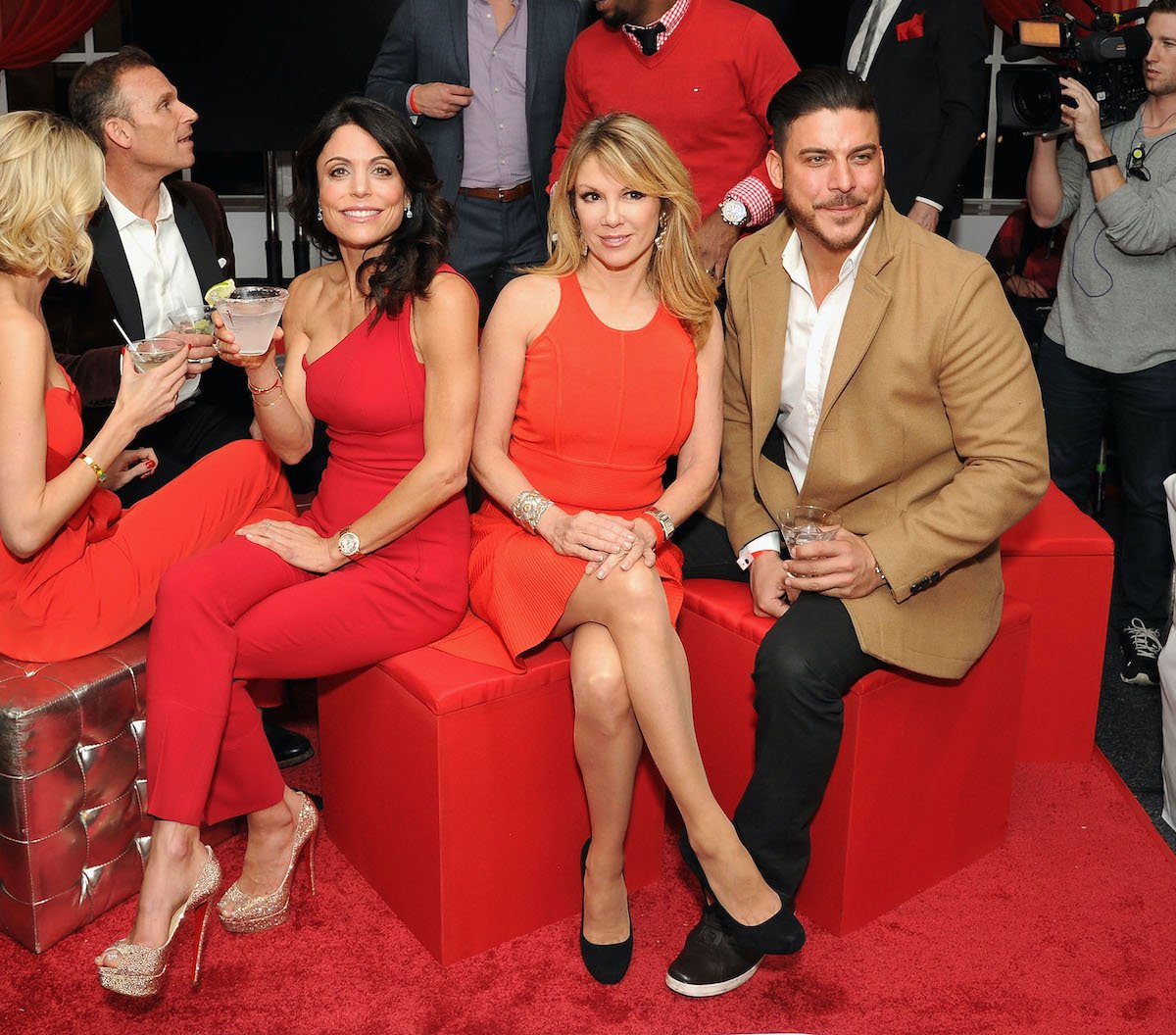 Singer was tasked with playing a memory game when she appeared on Watch What Happens Live with Andy Cohen. She was presented with a line of faces from Bravo and celebrities. Singer also appeared in every photo with the celebrity and is known for easily forgetting people's names.
She missed the mark a number of times, but she quickly identified Taylor. "Jax! I love Jax!" she said, sounding delighted. The instances she thought she knew the celebrity, she usually couldn't remember his or her name. "I love @ramonasinger she's the best we are a lot alike," Taylor tweeted during the episode. "We always have so many laughs."
Jax Taylor couldn't remember Prince Harry's name
Taylor was right. He's had his own moments where he's forgotten some pretty big names. When Taylor and then bride-to-be Brittany Cartwright were choosing wedding bands, he completely blanked on Prince Harry's name.
"Brittany has a tendency to raise the budget. She thinks I don't notice, but I notice," he said in a confessional, The Sun recounts. "What does she think we are, Meghan Markle and uh- whatever his name is. What is his name?"
He also launched a few other gems in the past too. "When it comes to this group, I can predict the future like Gandhi," he said about the cast. "Did Gandhi predict the future? Who is Gandhi?" Taylor also wasn't sure which country was considered to be famously neutral either. "I'm Sweden or Switzerland," he said to Kristen Doute. "They're kind of close to each other right?"
Is Singer forgetful or just shady?
While Taylor was clearly confused with some names, sometimes it appears that Singer is being a little more shady than forgetful. She and daughter Avery played the Instagram game "Which Housewife are you" while staying in Florida in May.
It was Avery Singer who got the results Kristen Taekman and Cindy Barshop, who were both on RHONY. Singer's daughter acted confused with her results. "Who's that?" she said looking confused when Taekman's name appeared, Page Six reports. "Was she on the show?" When she got Barshop, she said, "Who's this one again? Oh God, I think she was a brunette."
Singer's daughter calls to her mother, asking who were these cast members. "Mom, who's Kristen Taekman?" Avery Singer calls. "She's a nobody," Ramona Singer said laughing. "She wasn't on the show for very long." Ramona Singer said the same for Barshop. "She's another nobody. Another nobody."
In the series of WWHL photos, Singer failed to recall celebrities or only remember a portion of their name. She couldn't remember Katharine McPhee's full name during a recent episode, referring to McPhee's husband, award-winning composer, David Foster as "an older gentleman." Stars she completely blanked on included Casey Wilson, Christina Ricci, Meghan McCain, and Adam Lambert.