'Vanderpump Rules': Jax Taylor Says He's Not Getting Divorced or Expecting a New Baby –Teases New Show
Jax Taylor from Vanderpump Rules hit back at the rumors that he and his wife Brittany Cartwright were divorcing or that they are expecting another baby.
Taylor took to Instagram Live and squashed the online rumors, sharing that his family was stuck in Detroit for days waiting for flights back to L.A. Fans asked about clickbait that recently surfaced, alleging that Taylor and Cartwright had marital troubles.
Jax Taylor from 'Vanderpump Rules' squashes current baby and marital rumors
A few gossip sites posted that Taylor and Cartwright were headed for divorce. Taylor seemed annoyed hearing the rumors and said that the sites "make s*** up." And that they are "not getting a divorce. That's just the opposite. We're probably gonna get remarried." He added, "We're different than other reality stars. We don't believe in divorce. So she'll have to kill me to get rid of me."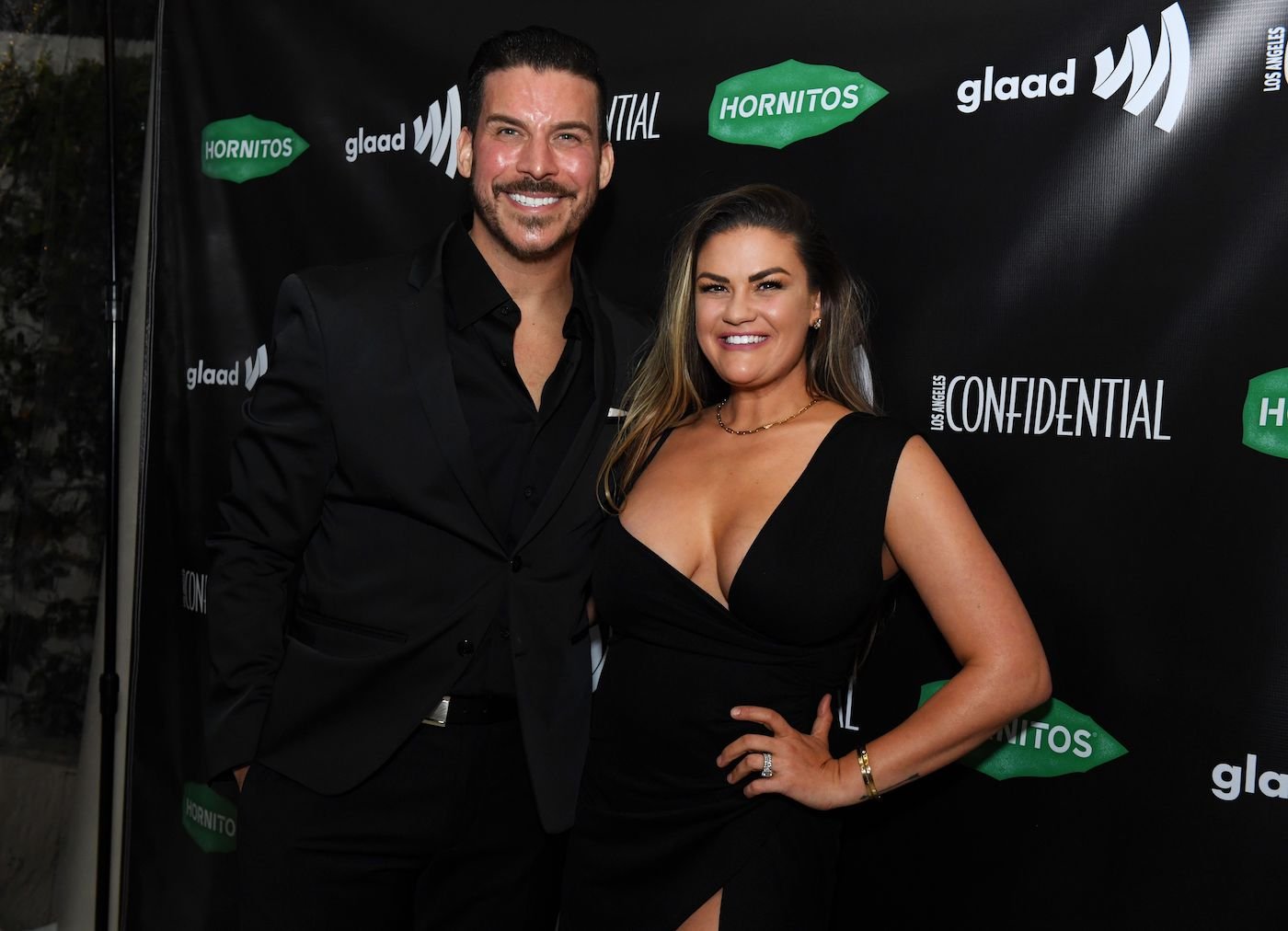 Taylor then joked, "Which she might do, I don't know."
Another rumor following Taylor and Cartwright was that she was pregnant. "People are now saying we're expecting again? Definitely not expecting again. Expecting what? More delays at the airport. That's what I'm expecting."
Jax said those 'Vanderpump Rules' and other reality stories are 'clickbait'
A few fans told Taylor that other Bravo reality stars shared clickbait stories on social media about his marriage or a new baby. The articles, which often briefly appear accompanied by an explosive headline (and comments turned off), are a paid spot, Taylor said.
"It's clickbait," Taylor said. "You guys realize that's called clickbait. "So every time you click that [the person posting it] gets paid. So stop reading social media. It's not true. 90% of what people say on social media ain't true anyway. I don't know why people read that crap. We all get paid to post. Here's a little thing. Don't click on it. If it doesn't come out of our mouths, don't believe it. I mean, some of you guys just take the bait. I mean, you must be really, really bored or you don't have a lot going on in your lives. But for you to read that stuff and then question it is really sad."
Is a new Jax and Brittany show coming soon?
Taylor also teased that he had an announcement soon. 'We're coming back baby, we're coming back," he hinted. Since leaving Vanderpump Rules, Taylor has teased on more than one occasion that he had a new show or a television project he planned to announce.
He teased this summer about a television project he was excited about but couldn't disclose. "If I had it my way, we'd be moving right now but we've got some projects in the works that we're really excited about so keep following us," he said on another Instagram Live (via Reality Blurb).
Adding, "God I wish I could talk about this."
During his current Instagram Live, he seemed to be closer to an announcement date, teasing that fans will soon find out what he's been working on.